A long-time accusation levelled at Cardiff Rugby over the years has been an inability to develop players of our own, instead importing others from outside the capital and surrounding area through the pull of city life and some chequebook charlie-ing.
To some extent that has been true as although there have been plenty of Cardiff boys who have excelled at the Arms Park down the years, a good number of legends have come from all over the world in the regional era or the most foreign land known to man, Carmarthenshire, in the amateur era.
In recent years the Cardiff Blues Academy has constructed a conveyor belt of talent churning out a number of Wales internationals, with some going on to be British and Irish Lions, covering particularly loosehead prop, back row, half-back and the back three.
Unfortunately that hasn't included the number eight position though, with the likes of Kurt Schobert, Xavier Rush, Robin Copeland, Manoa Vosawai and Nick Williams all taking on that particular jersey since 2003.
That in itself isn't a problem at all, with particularly Rush, Copeland and Williams enjoying plenty of success and becoming real fan favourites during their times at the Arms Park, but there is always that element of satisfaction when a homegrown player comes through the ranks, as well as an increasing financial benefit for making it happen.
Looking down the ranks at Cardiff Blues at the moment and Evan Lloyd is due to graduate the regional age grade system this summer after two successful years with the U18s and as captain of Cardiff & Vale College, but ahead of him by a few years is Alun Lawrence.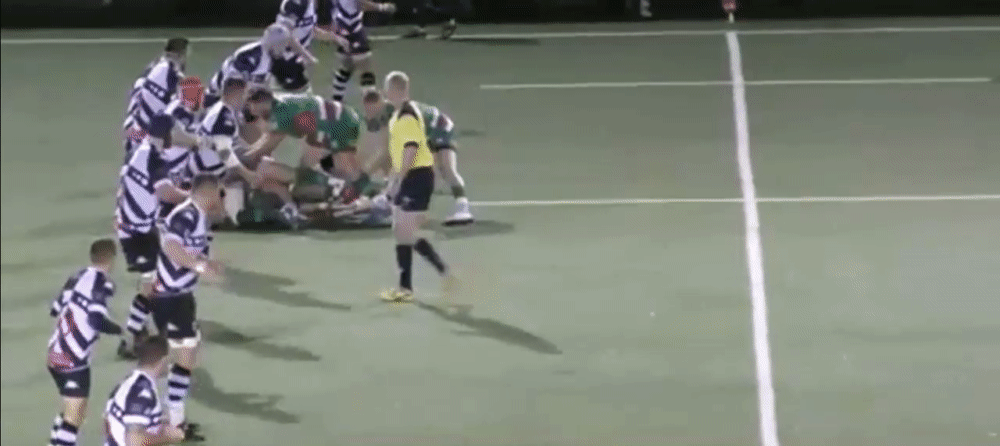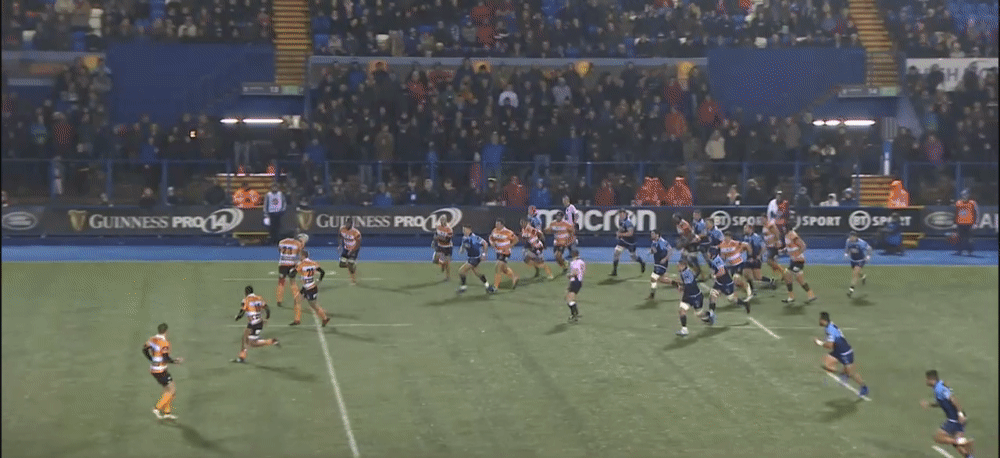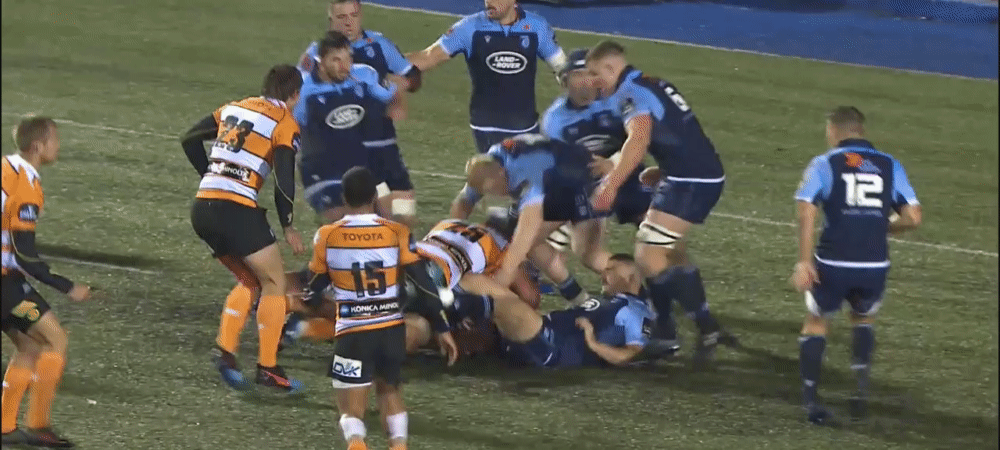 Lawrence's playing career so far has been a somewhat under the radar affair, largely due to a mix of misfortune and circumstances out of his control. A prominent member of both Cardiff Blues and Wales U18s in the 2016/17 season, his date of birth in mid-August meant he only had one year's eligibility at U20 level in 2017/18.
Two caps during the U20 Six Nations would be all he would win, both coming in the second row, with an injury depriving him the opportunity to play in that summer's World Rugby U20 Championship in France after being named in the initial squad, while his University rugby career was also cut short by the suspension of the University of South Wales' rugby team.
However, wherever Lawrence has played regularly he has impressed, becoming a popular member of the Pontypridd playing squad at Sardis Road with a number of 'Golden Bob' man-of-the-match awards to his name, as well as captaining the Cardiff Blues A side in the Celtic Cup.
A large part of that is down to his defensive work with some dominant tackling putting him at the heart of each team's defence, including a solid stop on dangerous Cheetahs full-back Rhyno Smith in the second clip, while his goal line defence is also impressive.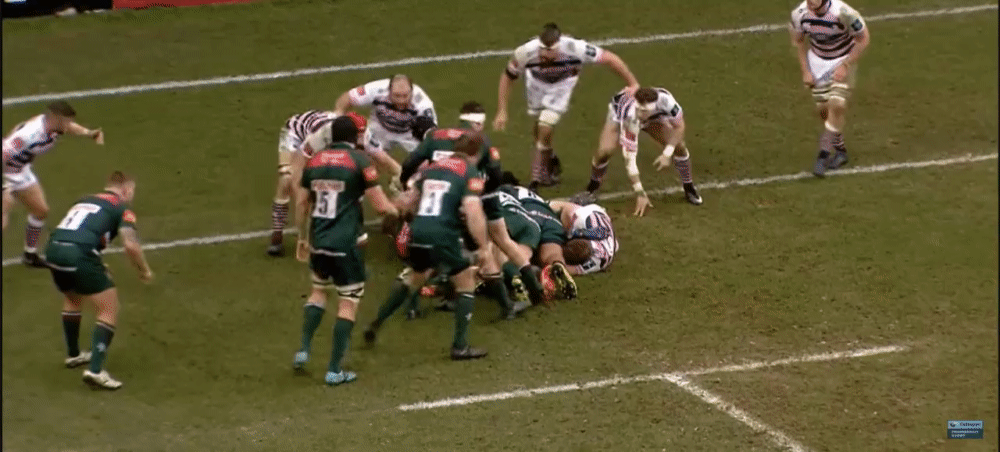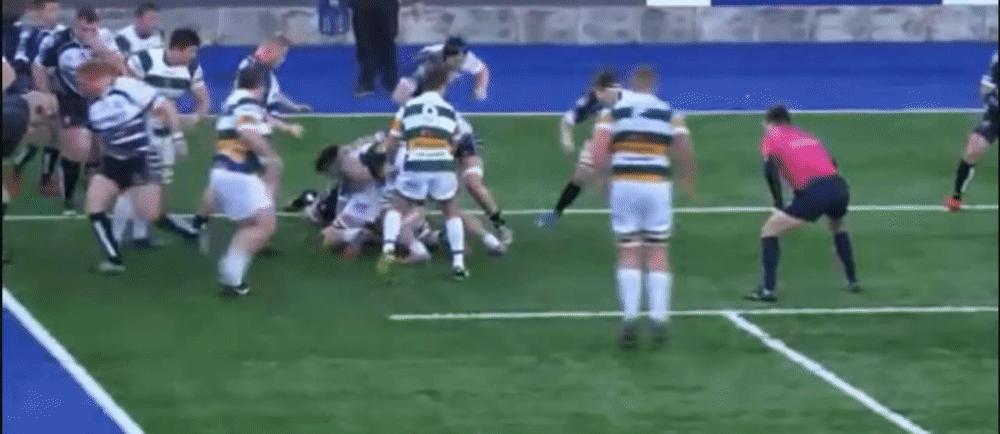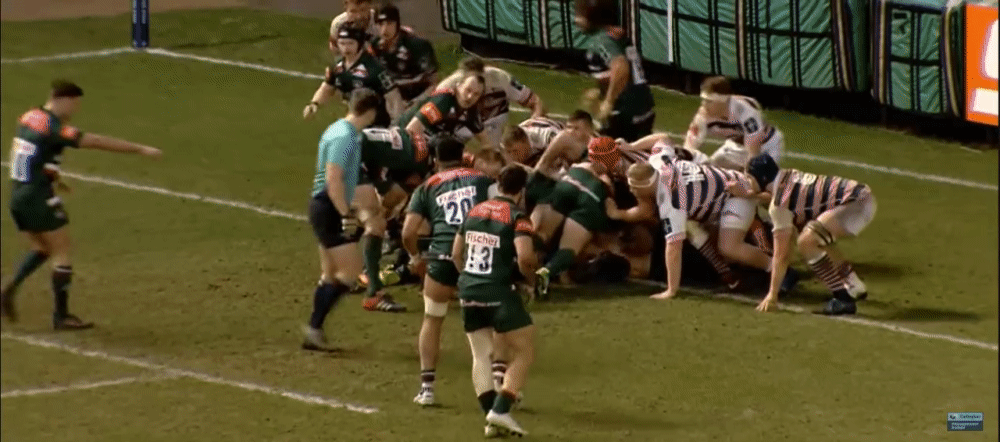 That commitment to the cause is something that has been key for the likes of Williams and Rush in their talismanic roles, and fronting up defensively is a sure fire way to become a Cardiff Blues favourite.
The tackles also display an intelligence about Lawrence's play, having the awareness to understand that coming up quickly, going low and taking the legs away from the carrier is the right option in that circumstance, rather than trying to hit high and offer the opportunity for a leg drive or a latch to get the opposition over the line.
With the technique to back that up it can be tone setting in defence, but the key is partially shown in the second clip as he shows the work rate to get past players who are walking around the fringes of a breakdown to get into the line and make a dominant tackle assist. That work rate is a big plus in his game generally.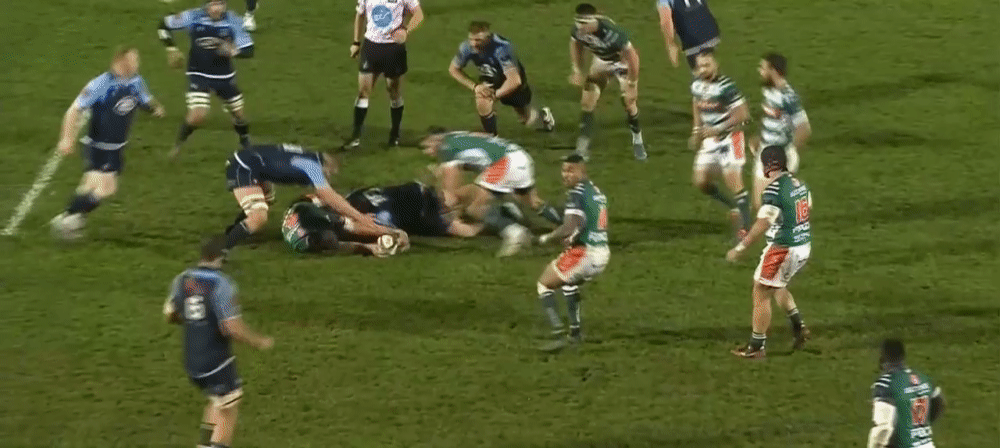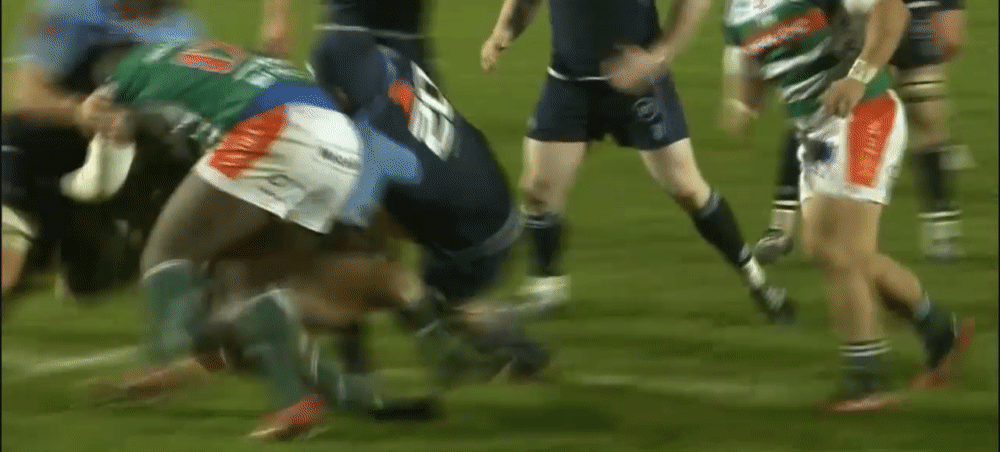 Of course some of the clips so far have come from Lawrence's time in the Indigo Group Premiership with Pontypridd, and that can be difficult to gauge as there is a noticeable difference in the speed, physicality, tactics and general quality of the game at the semi-professional level compared with the Guinness Pro14.
Many promising Academy prospects have excelled at that level, just as Lawrence has, but struggled with that step up to the Cardiff Blues first team squad, however on the basis of what we've seen so far from the Llantrisant RFC man that is hopefully not the case.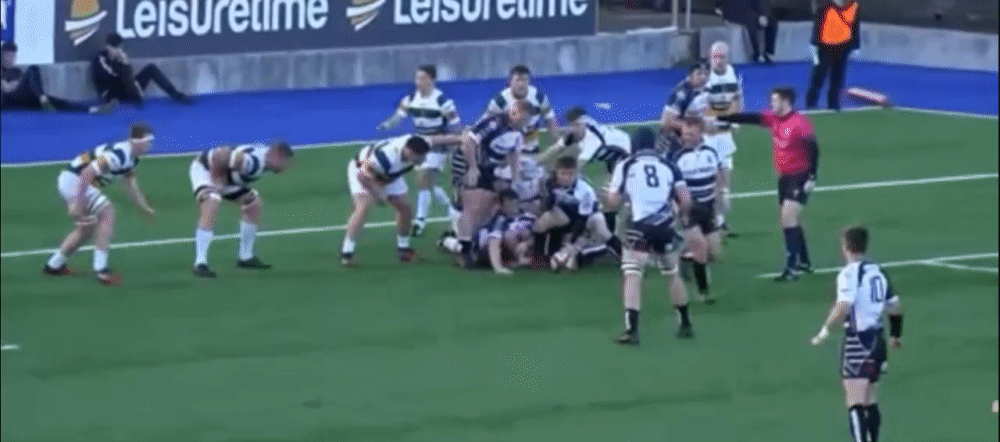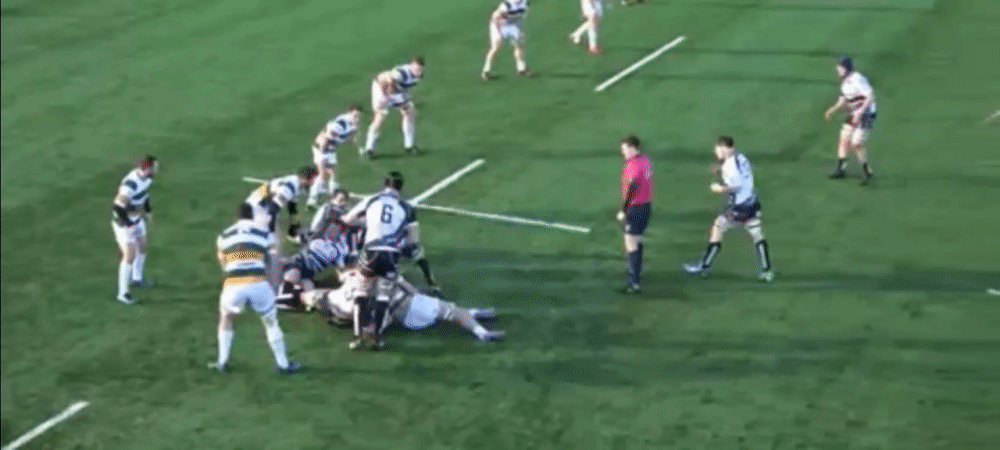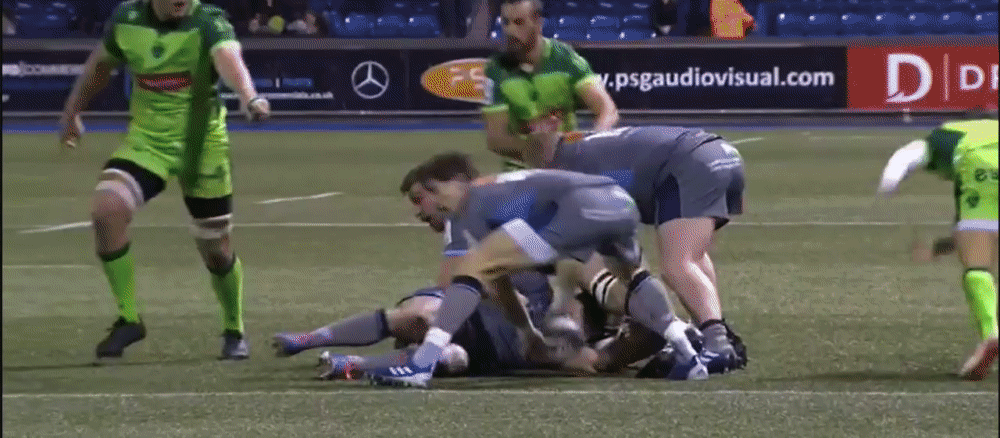 For a number eight at the Cardiff Blues to thrive their carrying has to be their main weapon. The way we play is with an attacking mind and much of that comes from having quick ball, and crucially having front foot ball. Guys like Rush, Copeland and Williams led in that respect, and that's what Lawrence needs to do too.
The signs are promising looking at that final clip, using a mixture of footwork and power to get over the gain line against what is a typically physical French pack from Pau, and it's that sort of highlight we'll need to see plenty of from the 21-year-old if he is to make the grade.
It appears that the stats listed of 5ft10 and 106kg are off the mark, possibly from when he was an age grade player, and there's a fair bet that says training full-time with the first team squad will only see him get stronger and channel that power into the right areas.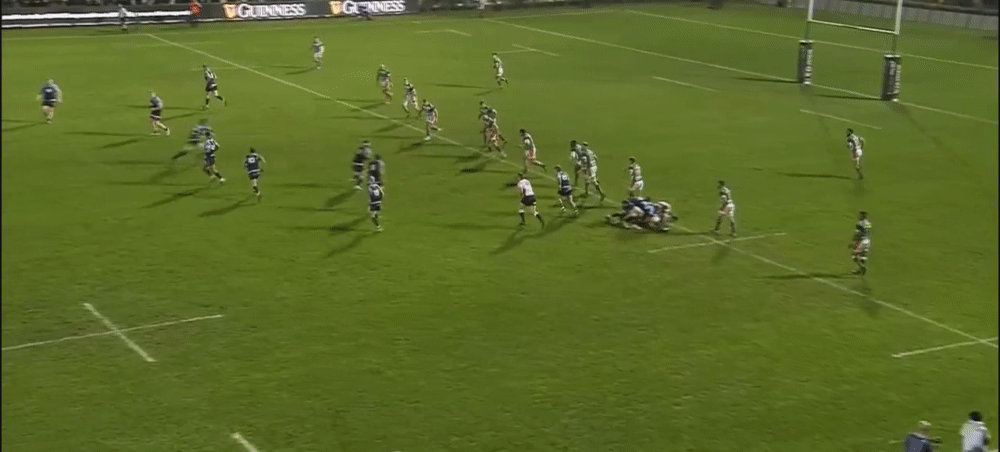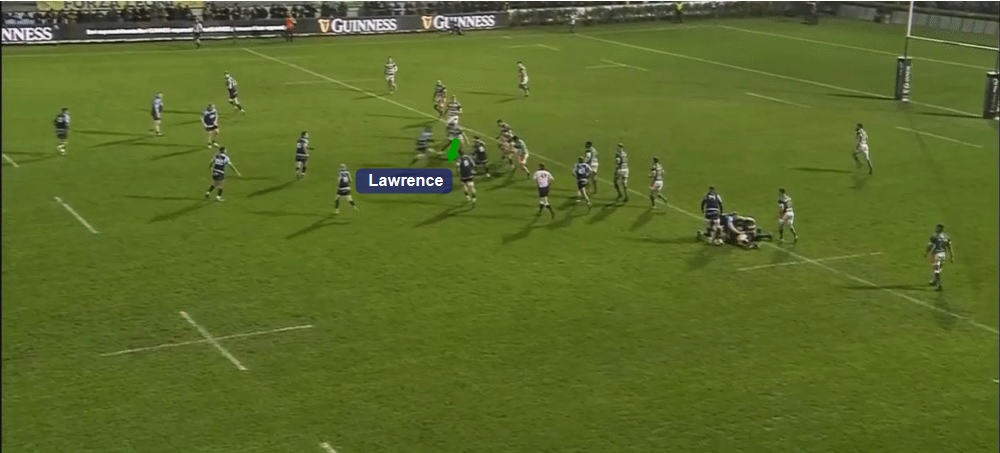 That carrying game then feeds into part of the wider attacking strategy, as we see from Nick Williams now when he carries or offers a dummy line that takes two or three defenders out of the way, just as Alun Lawrence does in this clip which leads directly to the match winning Jason Harries try at Benetton.
What we haven't seen yet is whether Lawrence can perform consistently, what his carrying is like off the back of a scrum or whether he has any extras in his locker like an offloading game or maul defence.
He does seem to have an eye for the try line though, as that dummy wasn't his only contribution to the incredible win against Benetton.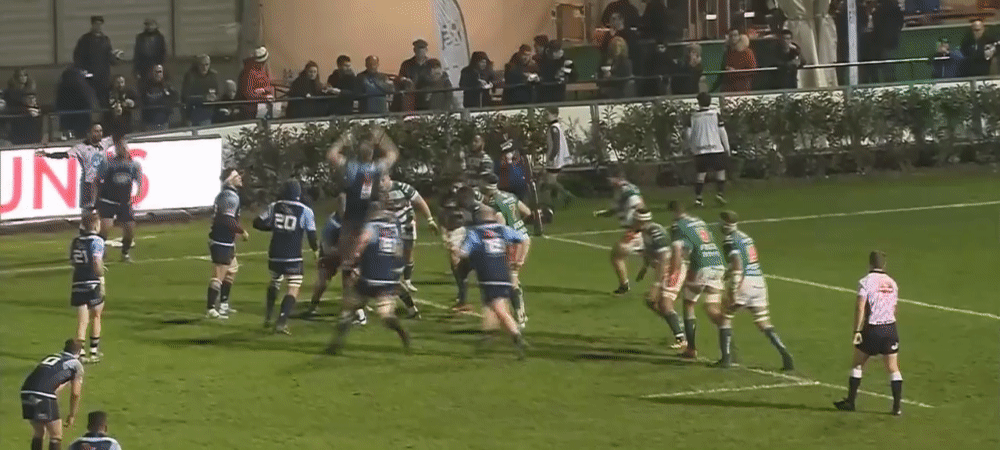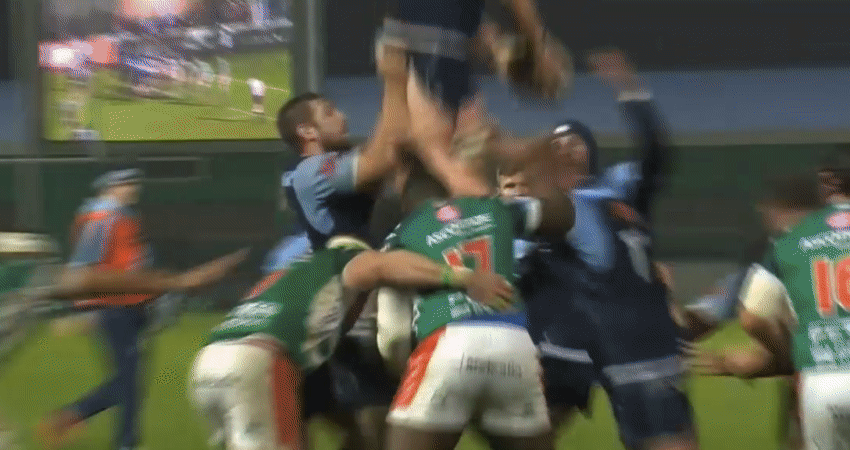 When rugby returns it will be a crucial point for Alun Lawrence who will likely be 22 by then and needing game time in order to press forward in his career. The minutes may well be available if Nick Williams hangs up his boots, Josh Navidi is regularly away with Wales and Sam Moore's playing time is managed due to his injury record.
Cardiff Blues have not actually had a brilliant record of managing young players through into the first team in recent years, but if he gets the opportunities then it's up to Lawrence to take them, and the glimpses we have seen so far suggest he has a chance to offer something to the squad at the Arms Park.