There has not been a lot to write home about from the first two rounds of the U20 Six Nations if you're in the Wales U20 camp.
Defeats at home to Italy and away to Ireland mean we currently sit bottom of the table having lost the first two games of the competition for the first time since the 2009 edition, and Gareth Williams' seven changes for this Friday's game against France seems to nod to the fact that a fresh approach is needed.
Of course while results are increasingly important at this final stage of the age grade system, it is still primarily about player development as young Welshmen are prepared to make the step up to first team regional level and eventually on to the Wales first team.
In this respect there has been some positive news for the U20s with a number of players impressing individually despite the struggles of the team, and in my eyes no one man has impressed more than number eight Morgan Strong.
The 19-year-old is only in his first campaign at this level and will graduate the U20s setup after this summer's World Rugby U20 Championship, but has already put his hand up as one-to-watch after stand out performances against Italy and Ireland.
Strong, who signed a contract with Ospreys at the start of this season and has been impressive for Bridgend Ravens in the Indigo Group Premiership, has taken on the role as a focal point for the team both in attack and defence.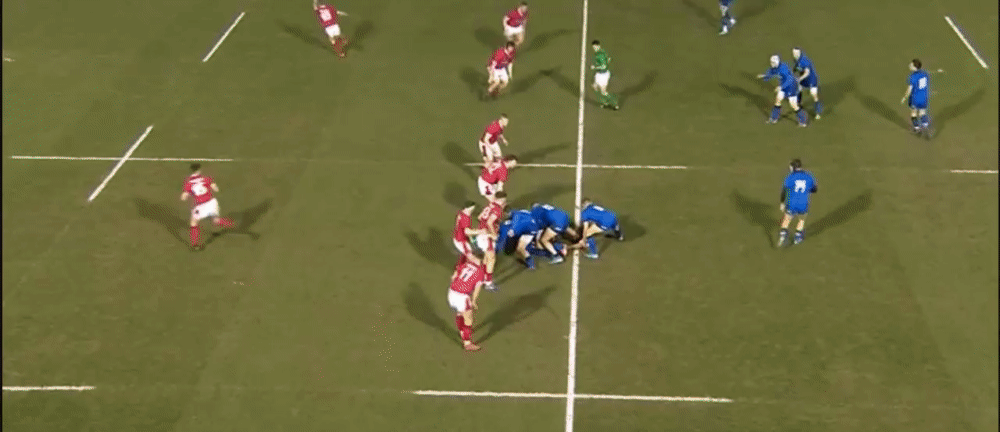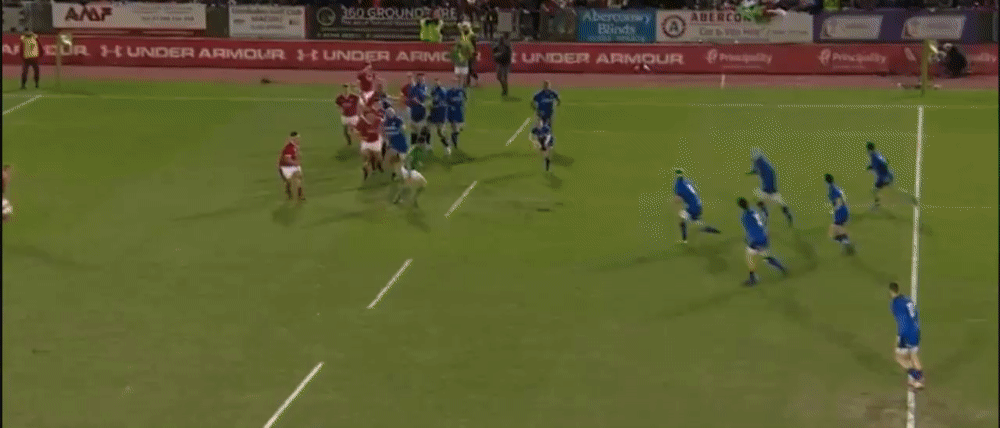 In both games so far Strong has broken the 20 tackle mark, with his accumulative statistics showing 47 tackles made and just two missed, one in each game, topping the stats against Ireland and in the top three against Italy.
As well as putting up big numbers in defence, he's also been making plays in order to force turnovers. The Owen Watkin school of ripping the ball in contact seems to be flourishing at the Ospreys!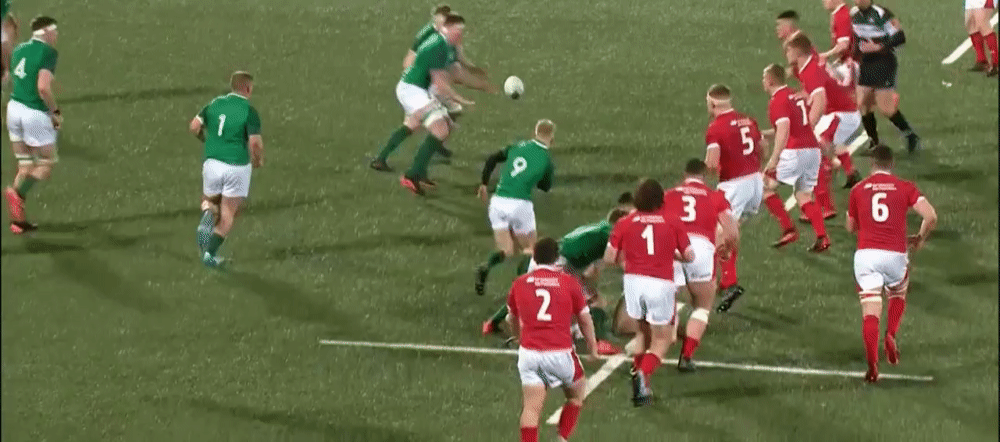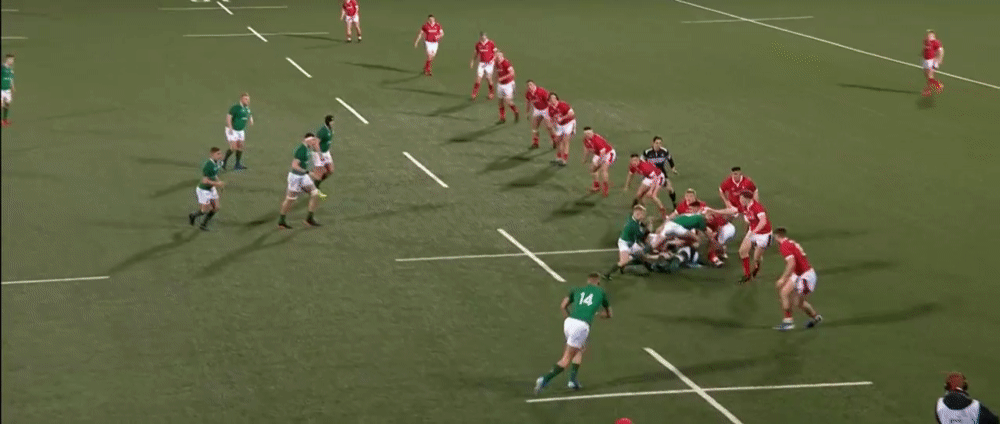 It's not just the rip that is impressive from Strong here though, it's the identification of a tackled player not getting to ground immediately and then having the ability to come in and steal the ball, specifically the first clip where he holds on to possession and breaks the other way to set up the counter attack.
To complete his defensive work he then complements these physical aspects of his game with the attributes that have come to define Welsh back-rowers, an eye for a turnover at the breakdown and the ability to secure a loose ball.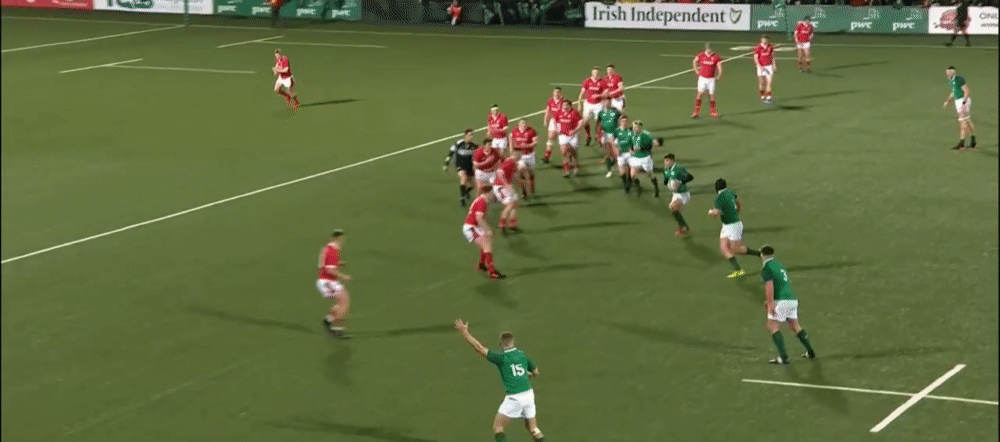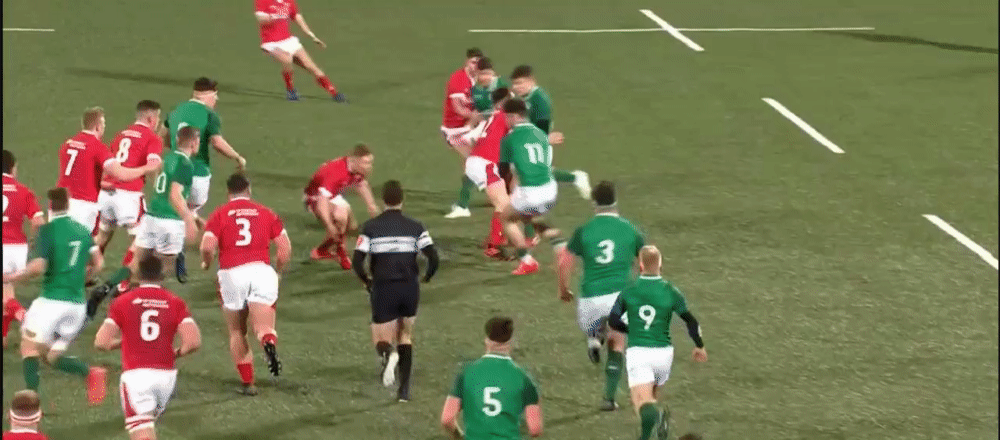 While in defence he has been a key part of a decent team effort overall, in attack Strong has at times appeared to be carrying the team almost single-handedly.
His carrying efforts all over the park have seen him rack up 141 metres from 28 carries, and while there is an element of skewing in terms of kick returns, that should not take away from a fine job he has done with the ball-in-hand.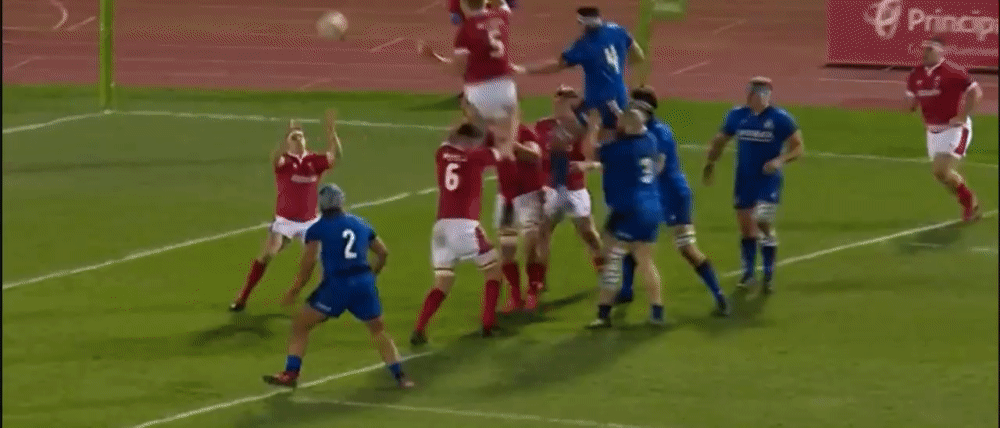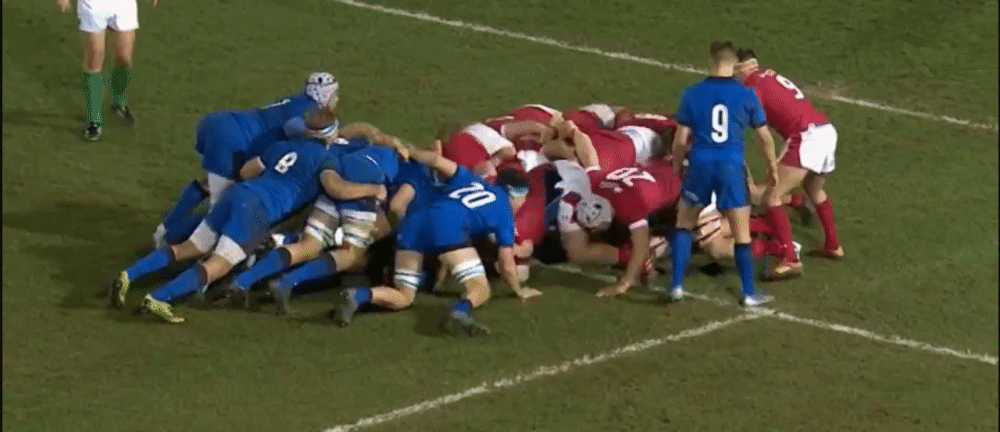 There are three main elements to Strong's carrying; his exit work, his power and his footwork. Focusing on that first element here and he's able on both occasions to take Wales from positions essentially on our own try line up to areas where kicking clear is a lot easier.
It doesn't seem much in the wider context of an 80-minute game, but having a player to turn to in these situations is invaluable, as is having a ball-carrying number eight able to get across the gain line in midfield.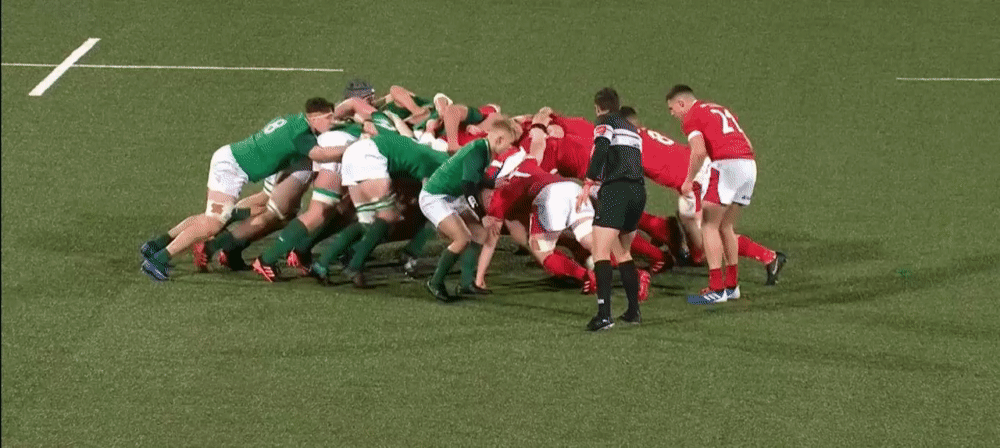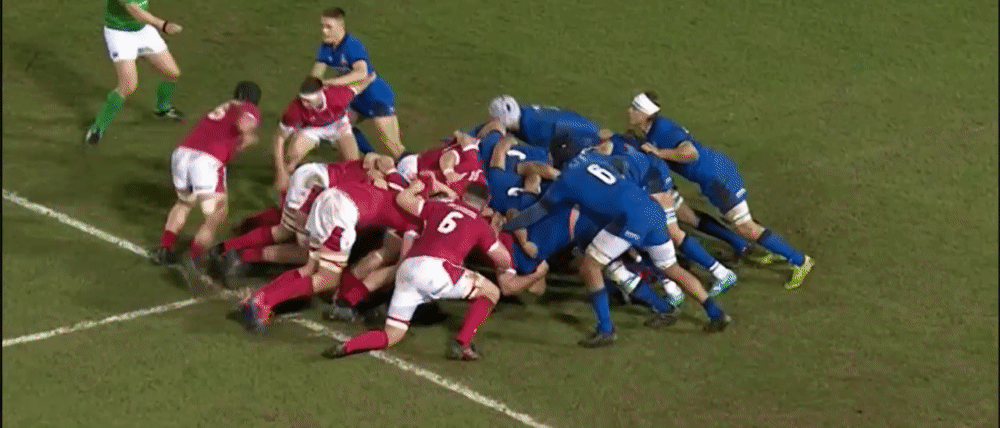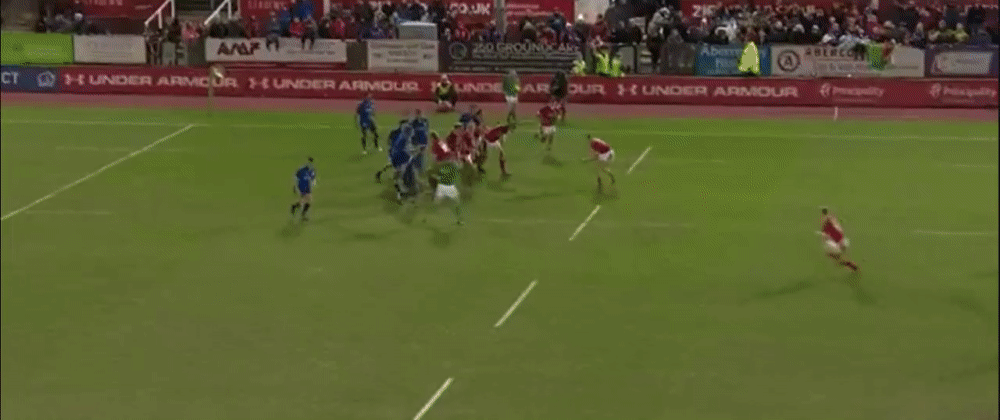 That physical presence when pushing forward is a brilliant basis to play off, and has been one of few positives for the U20s attacking game so far this tournament.
With both games being played in tough weather conditions, particularly the clash with Ireland, getting over the gain line from first phase ball is a foundation from an attacking set, unfortunately there just hasn't been the assistance in the carrying game to capitalise.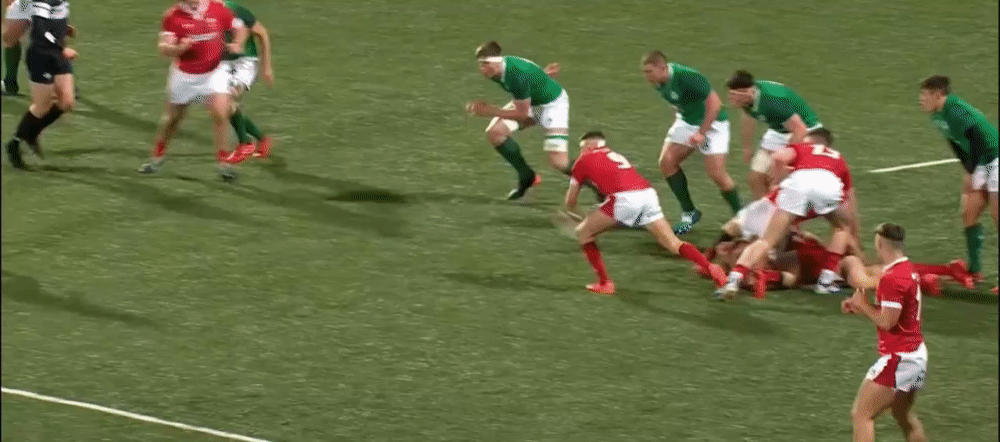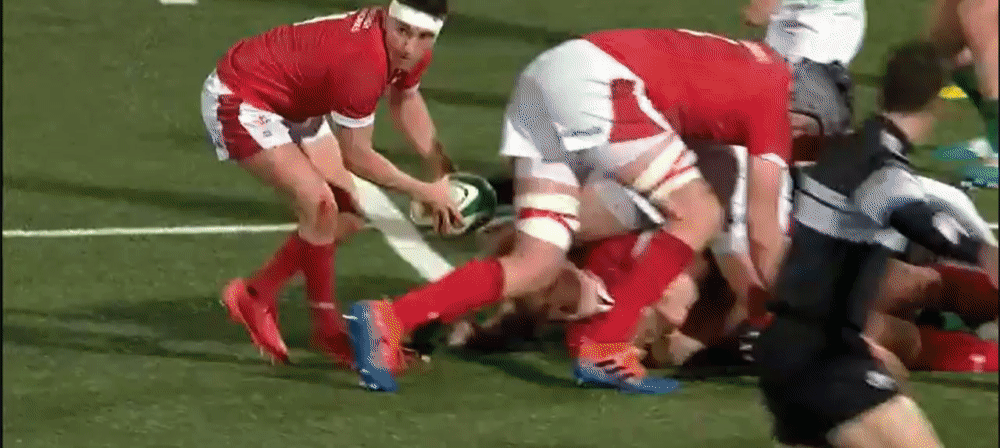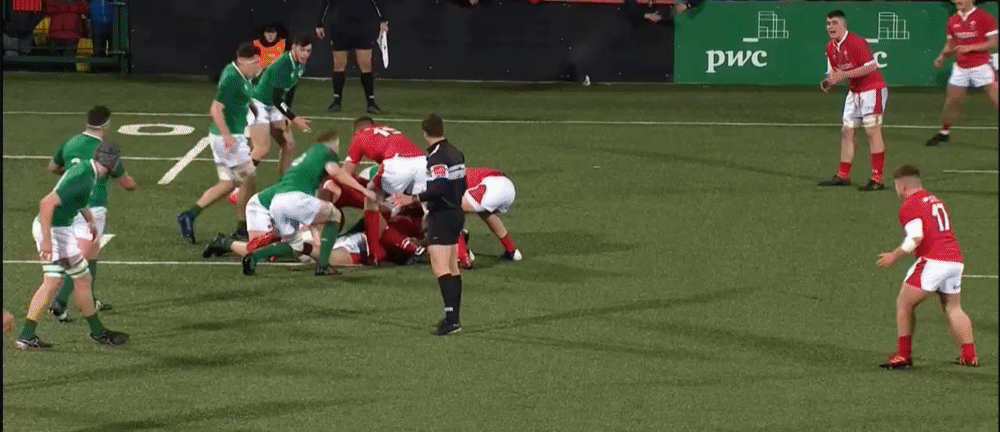 It's not just Strong's power carrying game that catches the eye though, his footwork adds another dimension to his carrying allowing him to beat defenders before having to take them on physically on some cases.
Particularly in the second clip, he has no real right to get over the gain line there but by spinning away from contact he gains two metres from nothing and by pushing the defence back it gives the attack an extra second to play with, as well as allowing them to step forward on to the ball.
So while Wales U20 may not be getting results as a team, in terms of individual development there has been at least one success story from the first two rounds of action, and hopefully the team performance can follow the example set by Morgan Strong.