Cardiff Blues scored no points in a league game for the first time in a decade on Saturday as we went down 29-0 away at Connacht in an important Guinness Pro14 encounter.
The standard of the performance from John Mulvihill's men was so poor that the head coach rightly labelled it 'embarrassing' in his post-match comments, with only the scrum and the defensive breakdown work coming out with any credit from a long 80 minutes in Galway.
Although this week's analysis could have focused on elements of the defence or the shockingly bad lineout, I've chosen to have a look at the attacking game after an entire game of firing essentially no shots going forward.
Now there is a crossover between those areas of our game which were well below par at the Sportsground. The lineout going at below 75% was a huge hindrance to the attacking game as even when the ball was held on to at the set piece, the quality of service was not up to scratch.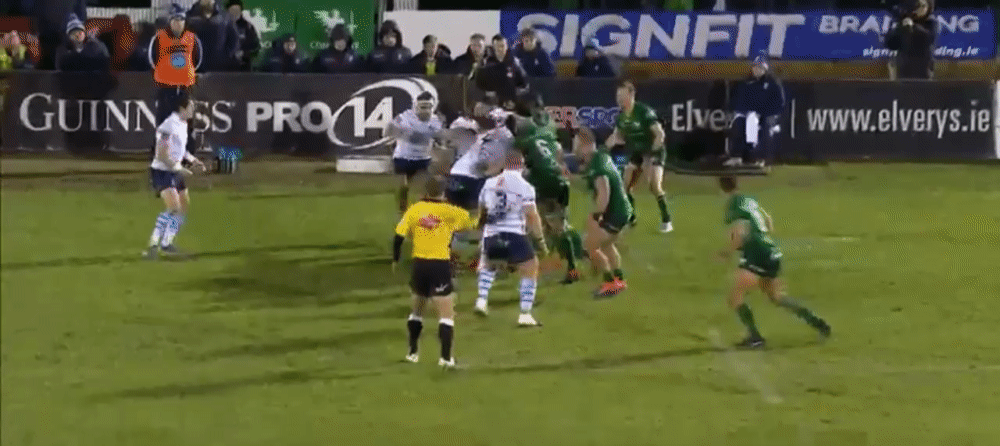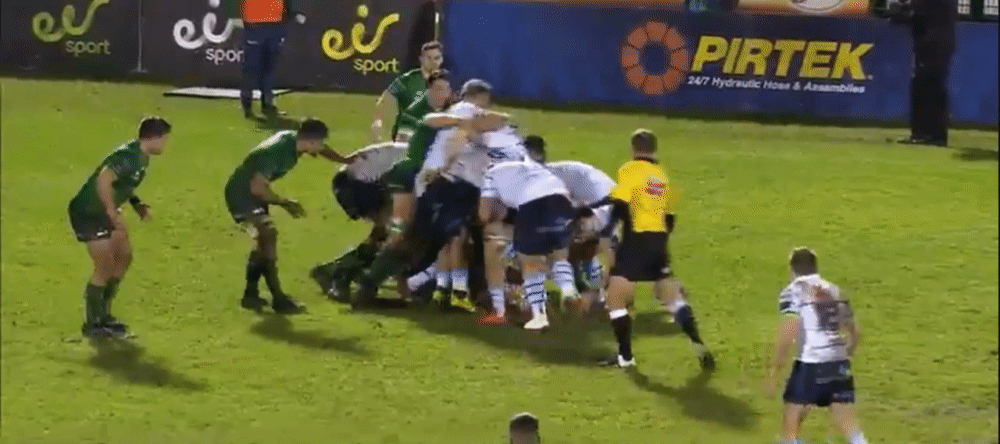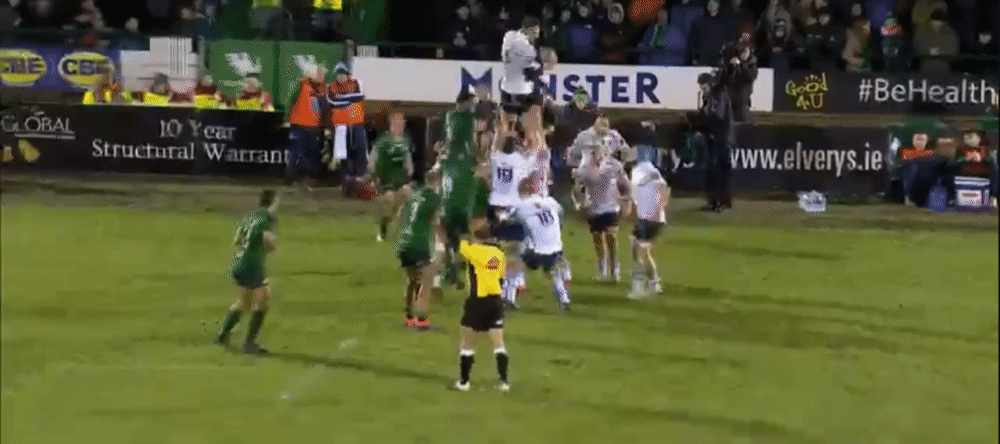 With the confidence at the lineout clearly shot the ball, when it was occasionally won, was almost exclusively thrown to the front. This allows the defence to get up quickly into the attacking line as the ball takes longer to get from the front of the lineout into midfield than if it was thrown to the back.
It also fails to engage the defenders at the back of the lineout who can break into midfield, and as a result Cardiff Blues were forced to be very narrow on first phase ball, unlikely to fashion a line break or get to the space out wide.
When we were able to get some decent service from a set piece, off the back of a scrum in midfield, we were actually able to fashion a half-break.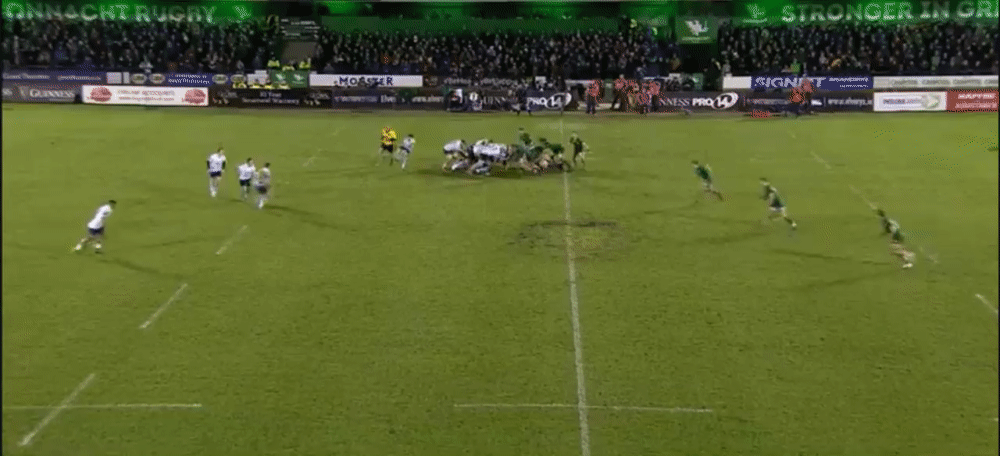 Another crossover area was the horrendously bad kicking game in open play, with Connacht winning every single kicking battle, especially in the first half, and as a result dominating territory.
Our kicking was either lacking in distance or directed straight into the grateful arms of home fly-half Jack Carty or full-back Tiernan O'Halloran, who proceeded to find touch in our 22 a number of times, putting pressure on our shaky lineout and eventually resulting in the opening try of the game when Dave Heffernan pounced on an overthrow.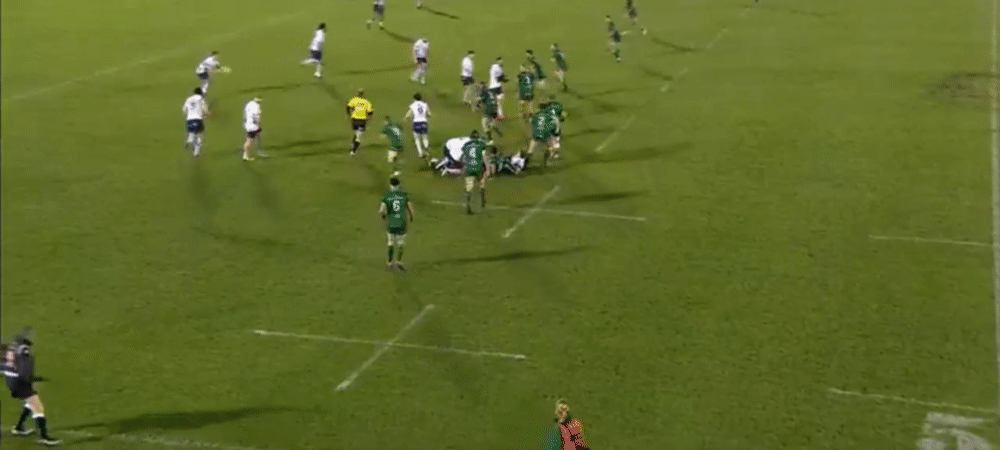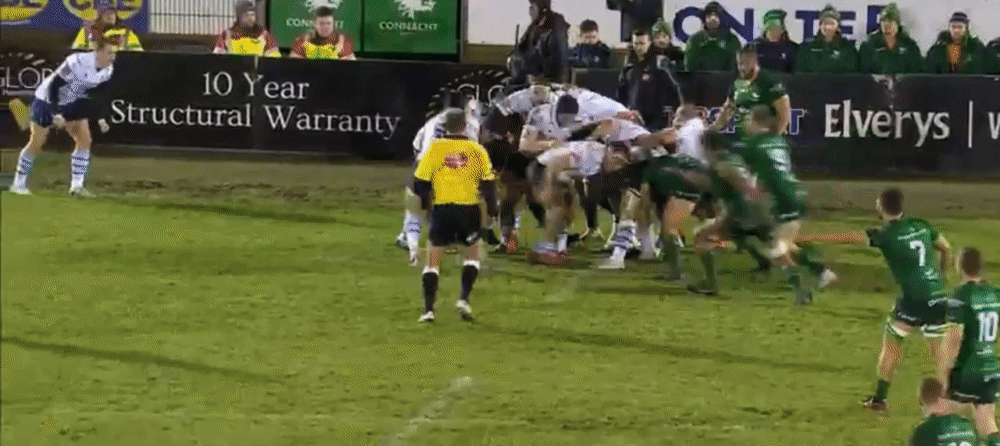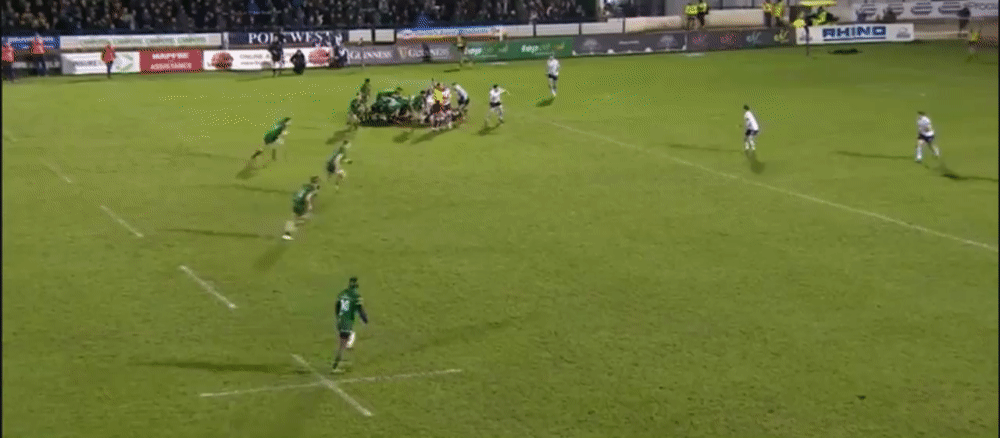 Even when we did manage to get our hands on the ball in order to go through the phases in attack more often than not we ended up turning possession over through poor handling or a lack of ability to properly execute skills.
14 knock-on turnovers is what you'd expect from Division Three East Central C at a wet and windy Ferndale on a Saturday in January, not from a fully professional Cardiff Blues outfit, and that stunted momentum at almost every opportunity, draining confidence from the team.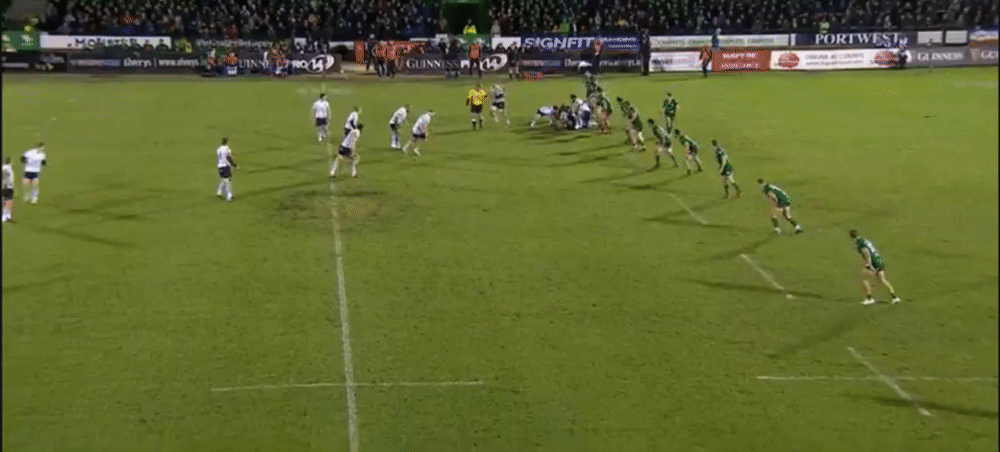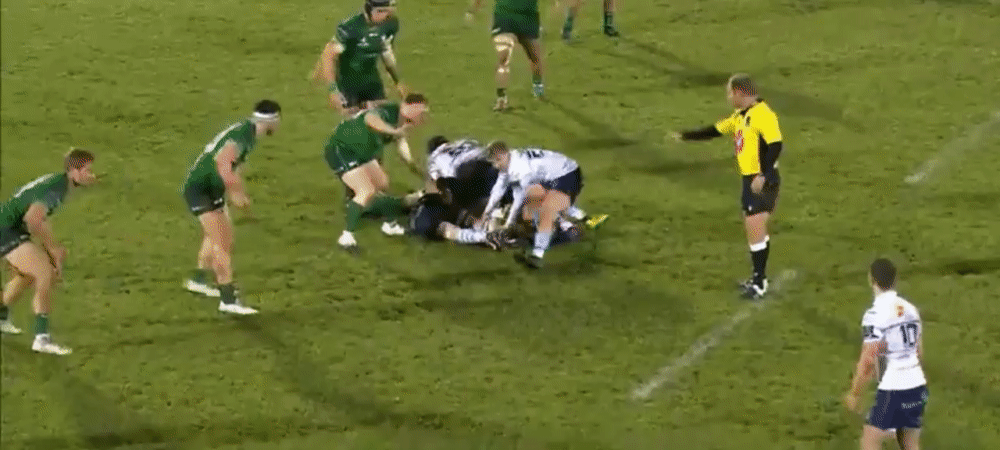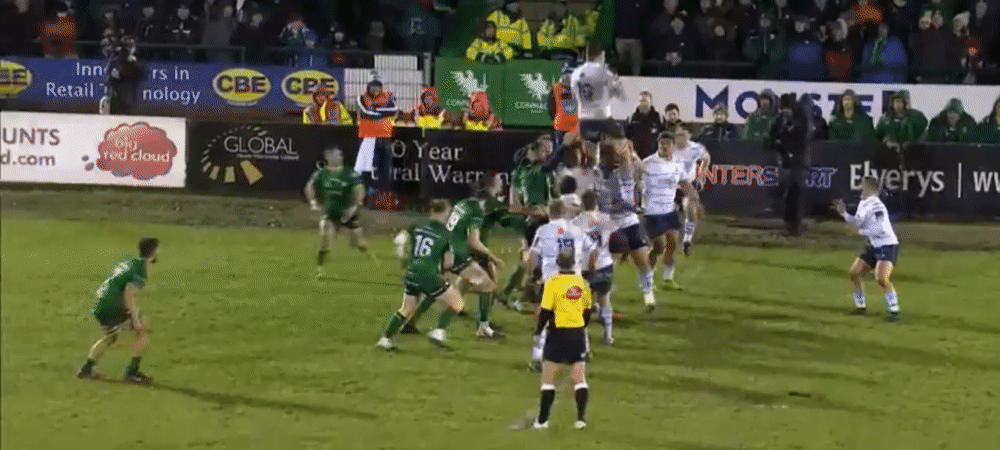 John Mulvihill bemoaned the poor levels of skill execution after the game, but in truth it would have taken an extraordinary high level of execution to get through the Connacht defence, especially in the weather conditions experienced on Saturday, and this leads me on to the main issue.
We caused the Connacht defence no problems at all because we allowed them an easy ride through the game. They didn't have to think about changing shape getting off the line quickly or challenging at the breakdown. They were just able to tackle, get back to their feet and tackle again.
Cardiff Blues did not properly pick-and-go once, nor did we cross-kick once. We neither pulled nor pushed the home defence and as a result we created no space for ourselves at all, with Connacht always able to form the green wall.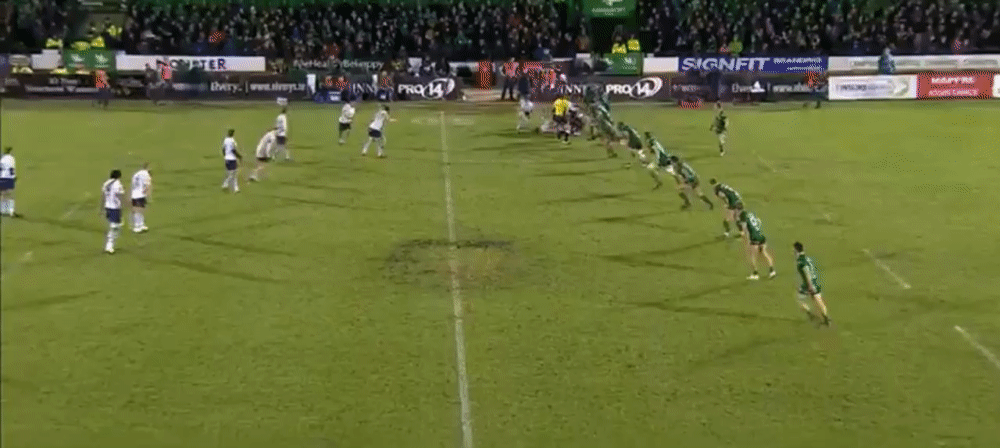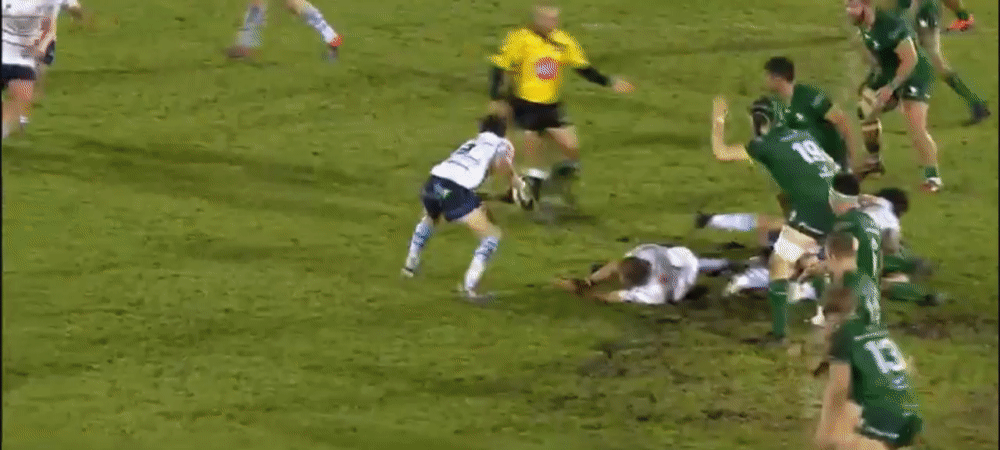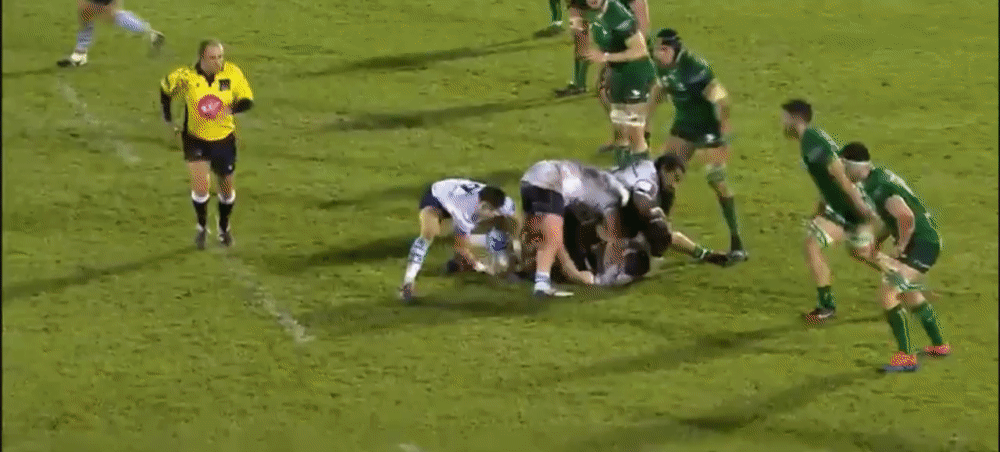 These clips run consecutively and the two forward carries are not too bad. No they don't make a lot of yards but the ruck speed is quick and allows Cardiff Blues to make it to the edge of the Connacht defence, only to find that there is no edge there as the home side are all on their feet and able to drift across easily.
Two phases later they are still running into the green wall and cough up possession. And this was one of the more promising attacks on the night.
The predictability of the carrying game meant that the Connacht defence did not have any questions to answer all game. Once they realised all they had to do was make their tackles up against one-up runners and get back to their feet, Cardiff Blues were never in a position to break them down. At times they even had more defenders on their feet than there were attackers in the back line.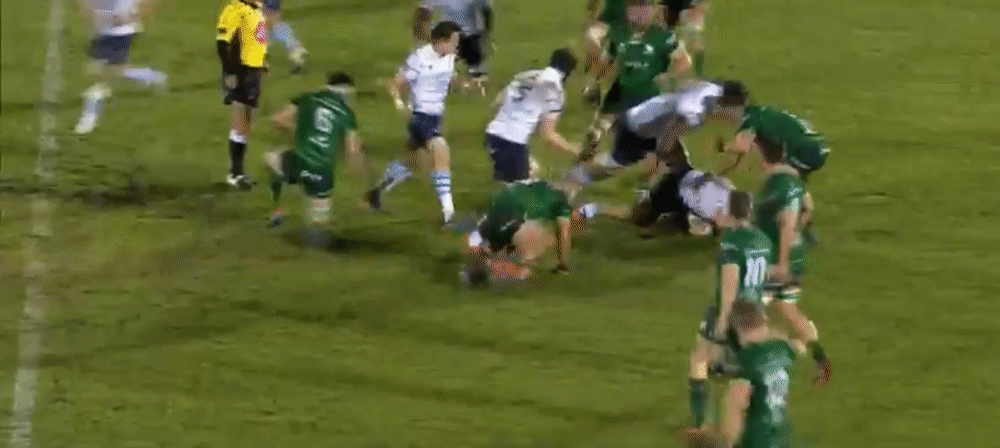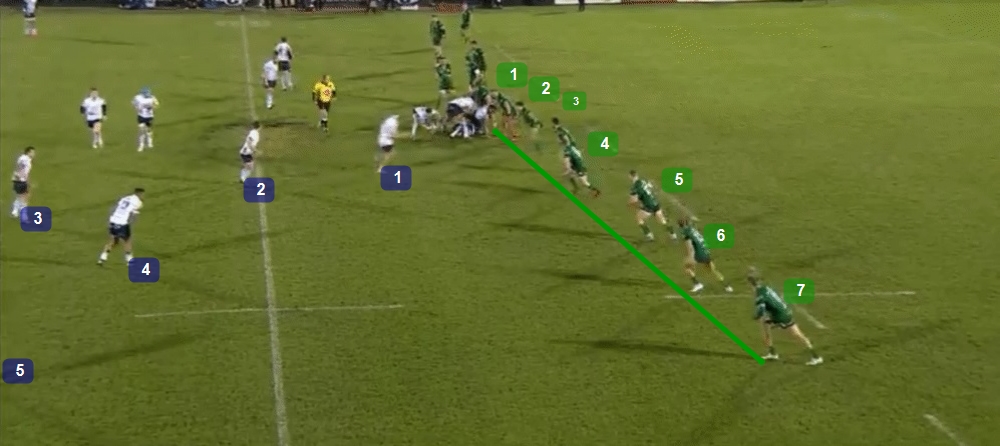 What compounded the problem in this sense was that when the ball went to the backs there was little or no imagination in their attack. With Jason Tovey largely just shuffling the ball on from first receiver without troubling the gain line or any outside defenders, we were forced to move laterally.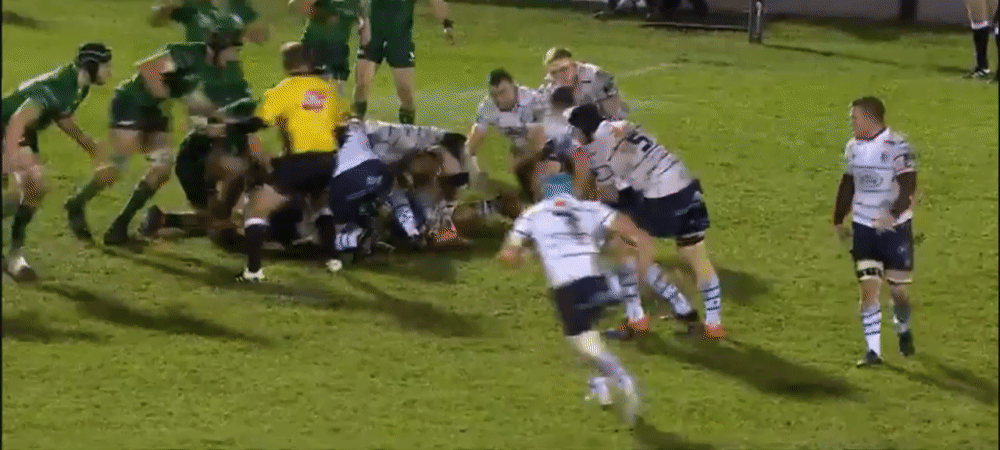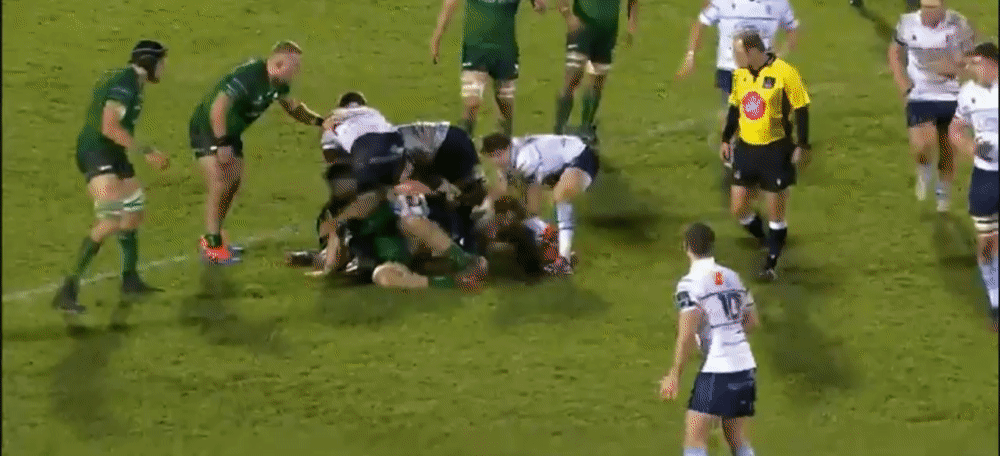 Once again, even though Cardiff Blues make it to the edge there is no real attacking opportunity there and Connacht can sweep up the kick through without issue.
There are also question marks over Tovey's starting position and how it causes a knock-on effect on the rest of the backline. With no room to create any attacking threat outside a fly-half shuffling the ball on when standing deep at first receiver.
Ball carriers outside him were too flat to generate any momentum when coming off his shoulder while his inside centre either felt the need to go lateral, as above, or drop even deeper, costing Cardiff Blues valuable field position.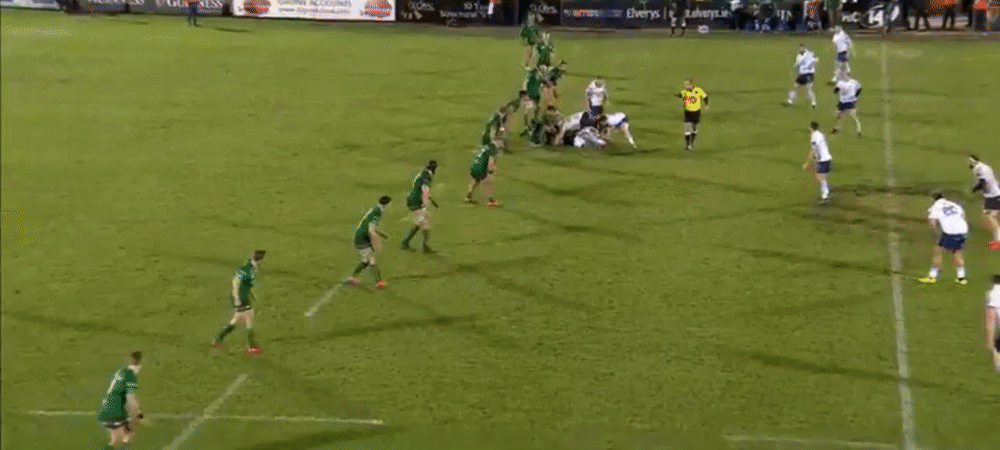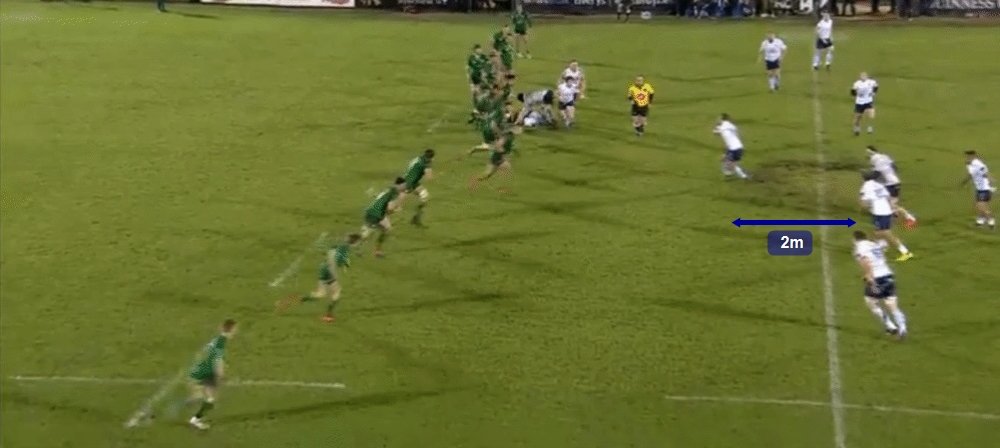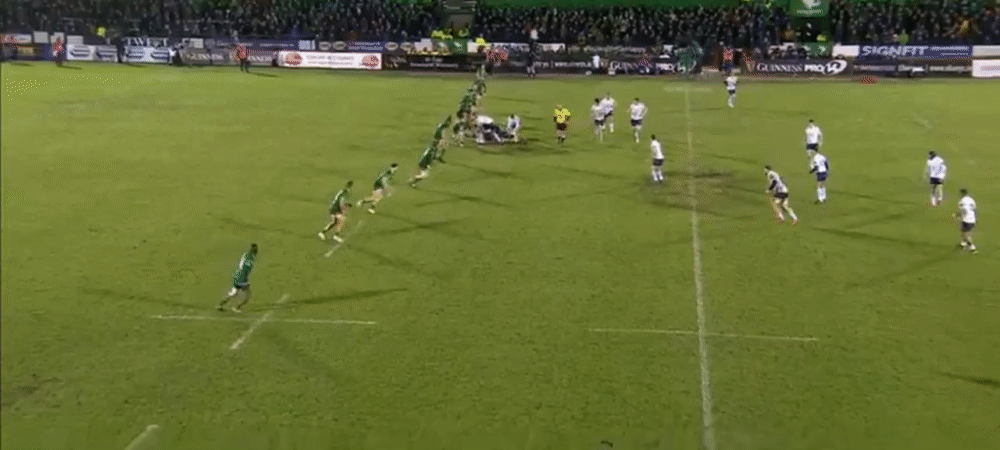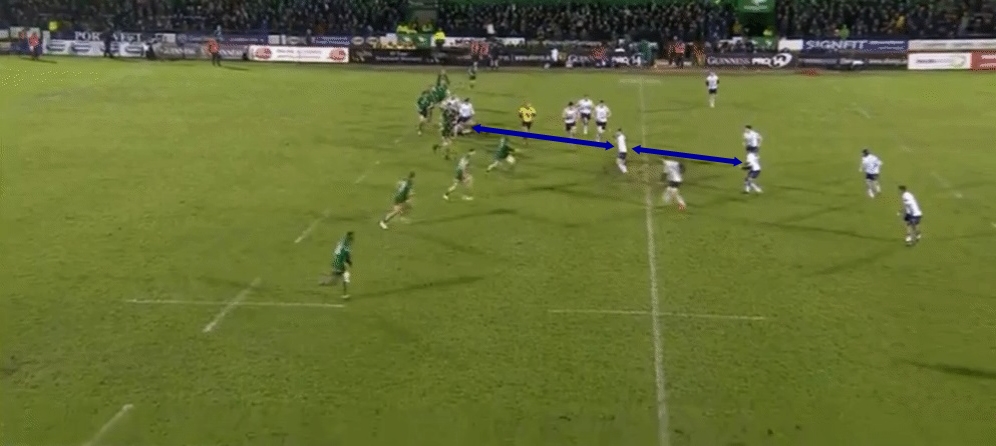 All-in-all a day to forget for the Cardiff Blues attack, but not for the first time this season I am left at the end of a poor offensive performance questioning how the forwards are used before even thinking about the ability of the backs to create and execute a line break.
When we have looked our best in attack this season is when the forwards have been clever about what they're doing. Mixing up the carrying game between pick-and-go, one-out runners and pop passes. It's not about getting over the gain line, it's about manipulating the opposition defence.
Cardiff Blues are not currently a side that will dominate up front, and there is nothing we can do about that this season. We can control the game through our carrying game though, dictating the pace of the ball and causing the opposition defence to narrow or widen.
This then gives our backs the chance to create something with ball-in-hand. Yes they looked fairly clueless on Saturday, with little guidance from fly-half or inspiration on the outside, but if they're up against a defence with plenty of numbers on their feet every time then it's a tough ask to break them down.