There have been plenty of positives when it comes to Cardiff Blues' recruitment and retention work so far this season, with the squad building nicely for the start of 2020/21.
Wales internationals Josh Navidi and Dillon Lewis, young star Shane Lewis-Hughes and key men at the Arms Park Olly Robinson, Dmitri Arhip and Rey Lee-Lo are amongst those to commit their futures to Wales' Capital Region.
In amongst those though has been a name which you wouldn't have predicted would have had such a fanfare when his new contract was announced, and that man is James Ratti.
The 22-year-old second row was an under-the-radar signing last summer after his release from Ospreys where he graduated the Academy system, initially being registered as a Cardiff RFC player but training full-time with the Cardiff Blues through pre-season.
A testament to the well-functioning relationship between both sides, after years of operating in a most bizarre manner for teams part of the same club to the extent that you would be forgiven for thinking they were different entities, Ratti has progressed from impressing in the Indigo Group Premiership to impressing in the Guinness Pro14.
While the gap between the two competitions continues to grow, there is still scope for players to make the leap until the Celtic Cup becomes a fully functioning season-long set up, and having a close connection between the Cardiff Blues and Cardiff RFC squads is the best way of making that happen.
Of course the player themselves must put in the hard work though, and full credit must go to Ratti for the way he has knuckled down and worked hard in training, for Cardiff RFC and then for Cardiff Blues in taking his chance to stay in the professional game.
"We have all been really impressed with the way James has taken his chance at Cardiff Blues. He has done everything possible to ensure he was ready to step up. He has a superb work-rate, he listens and learns very well and he is having a big impact on both sides of the ball."
Those were the words of John Mulvihill after Ratti was announced as having signed a Cardiff Blues contract a few weeks ago, and the proof is in the pudding, particularly in his defensive work.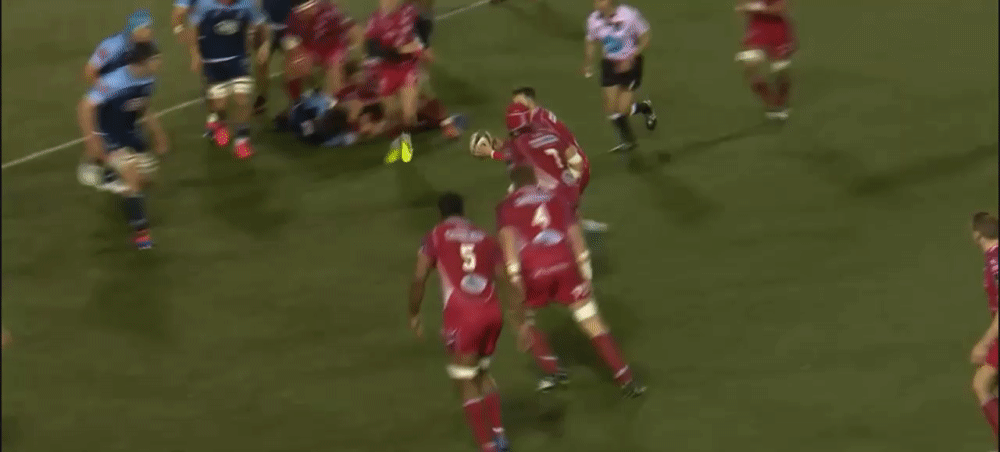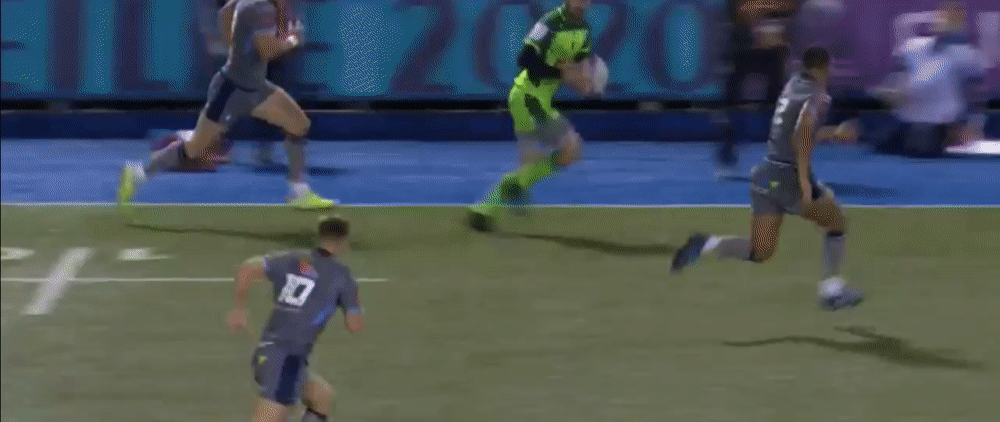 Looking at his tackling in tight areas and he brings a level of physicality which we are calling out for at the moment, with the tight five the area that is probably the weakest when assessing the Cardiff Blues squad as a whole.
But what has really set Ratti apart is the work-rate that Mulvihill refers to, with that third clip seeing him track a Pau counter-attack back for 60 metres before making a key covering tackle.
With the statistics available for four of his Cardiff Blues starts to-date he is averaging nearly 16 tackles per game and has missed just two across that time, racking up numbers that back rowers would be pleased with, let alone other locks.
Another area of weakness where he has added to our game is at the set piece where the 6ft4 man is doing some strong work as a jumper and at the front of the driving maul.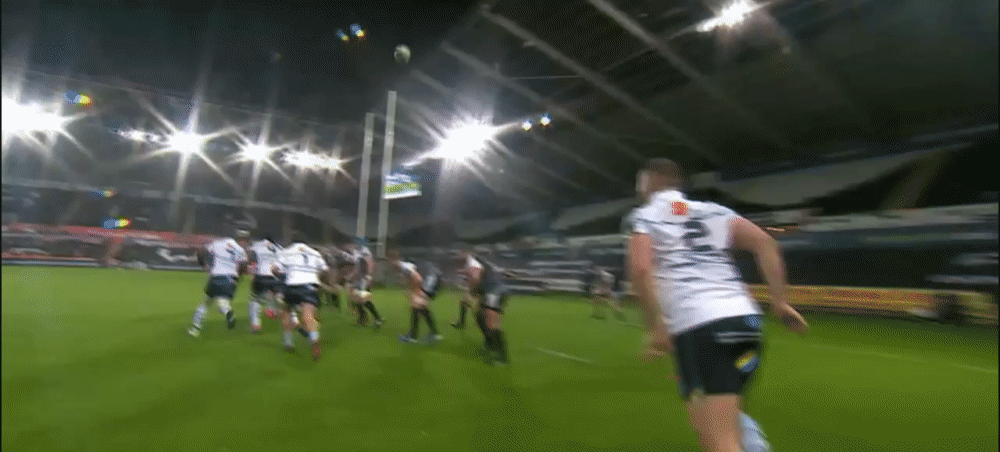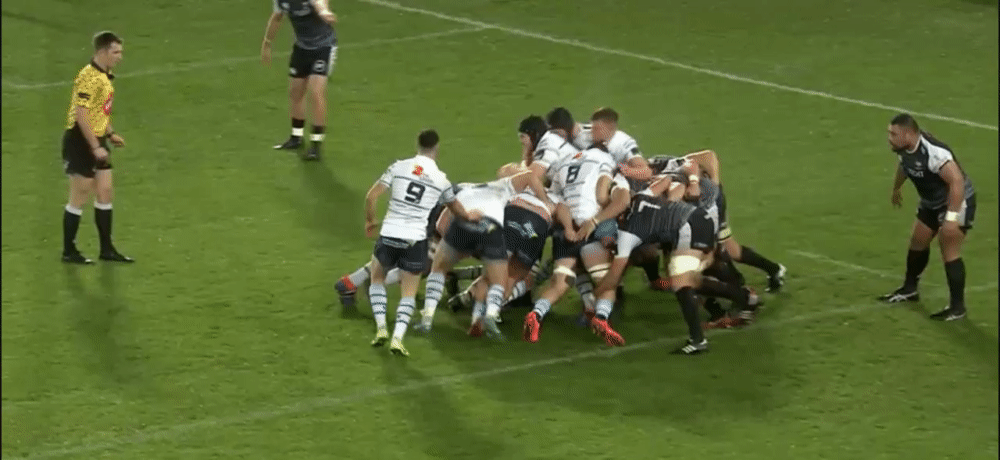 The power he generates in his jump is the real key as it puts less pressure on the lifters to get him right to the top of his jump, and when they are locking their elbows with the jumper at full reach there is little chance of a lineout being lost.
As Ratti comes down he is then a solid pillar at the front of the maul, getting his pack organised quickly and having the awareness to walk them around the Ospreys' maul defence, causing the opposition to collapse and concede a penalty.
There is always area for improvement though, and as he grows into the team I'd like to see him become a more focal part of the attacking game as he clearly has the skillset to be a key aspect in that central area of the field.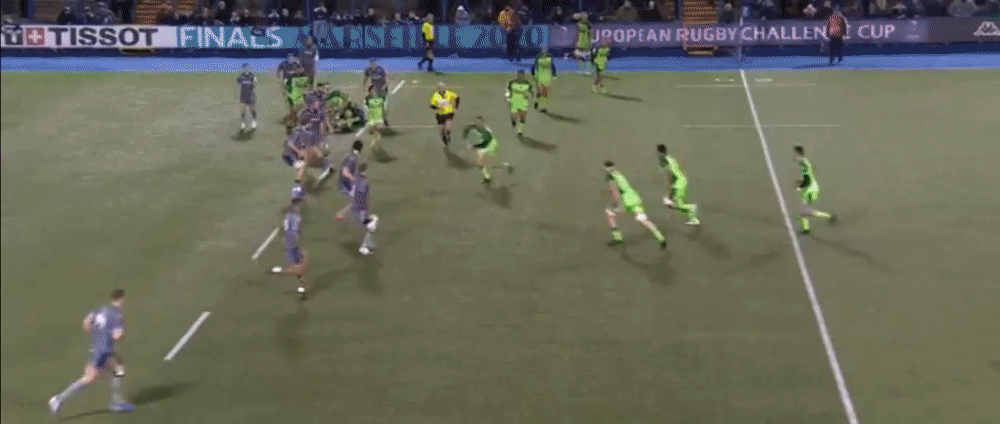 In those four games there are statistics from, Ratti is averaging seven touches of the ball, broken down as five carries and two passes. This isn't poor by any stretch of the imagination but I'd like to see that get up into double figures.
Looking at how he carries powerfully through a tackle and makes a line break in the first clip, and the handling to flick the ball off the floor in the second clip, he is clearly capable of becoming a key component in the attacking game.
That will be something that increases naturally as he becomes more settled in the first team at Cardiff Blues though, and as the attacking game evolves under Richie Rees, bearing in mind we're only in his first season as attack coach.
For now Ratti is making his mark at the Arms Park, and as long as he keeps that level of hunger he will be difficult to ignore over the next few weeks when it comes to picking the side for some huge games coming up.
Keep a keen eye on him.