When it comes to ranking summer signings, Welsh regional fans are sometimes very quick to label their signings the bargain of the summer, the find of the season, or just the signing of the season.
However, Will Boyde is the bargain, find and signing of the season. So there.
Since arriving from Scarlets in the summer he has featured in ten of 11 games, starting eight and in the last two weeks has even been granted the honour of captaining Cardiff Blues despite only being at the club for six months.
At 25, and only just at that, he is still one of the younger members of the squad, and with the likes of Josh Turnbull and Olly Robinson both involved in the starting XVs against Pau, both of whom have captained the side before, it speaks volumes about how highly Boyde is already regarded at the Arms Park.
It's difficult to write about what he's like as a person around the changing room. He's not obviously a shouter or screamer on the field, but he certainly leads by example and that is something that is demonstrable as the former butcher makes his presence felt in a blue (or awful grey) jersey.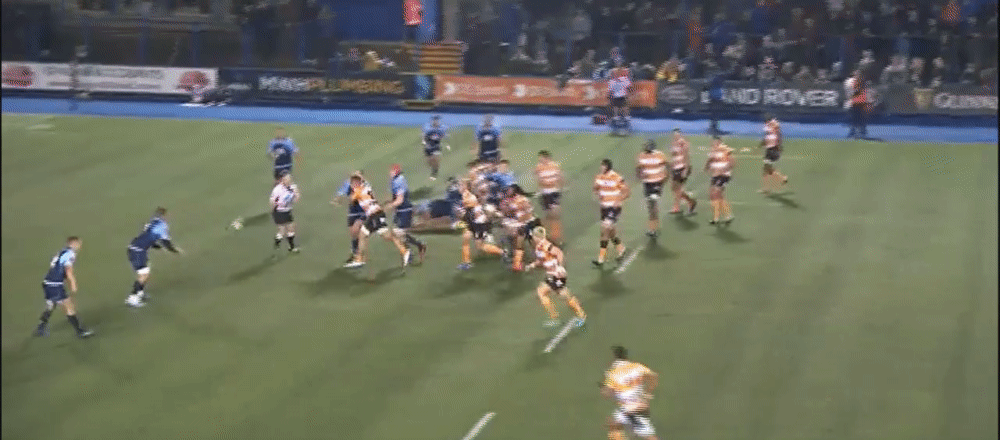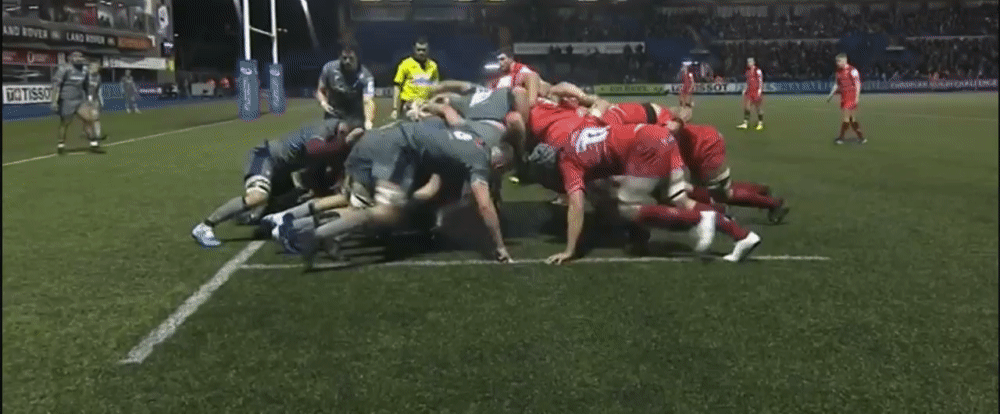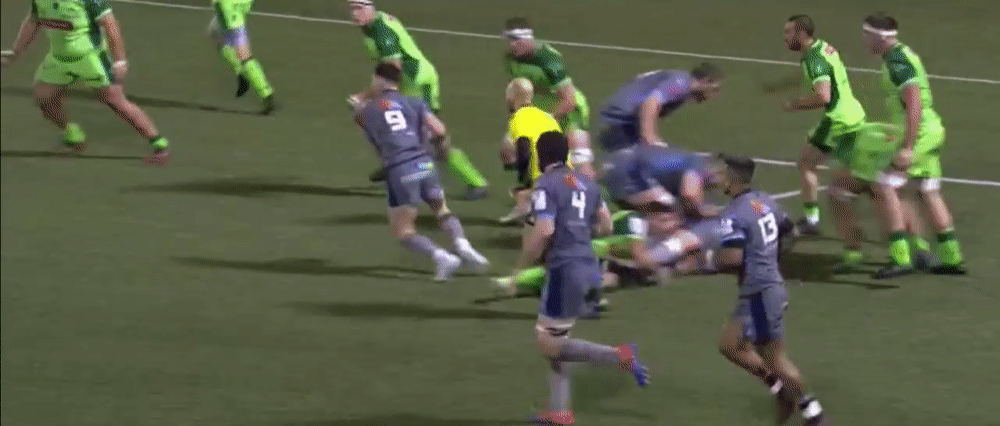 The beauty of Boyde's slotting into the Cardiff Blues team so far is that he can wear six, seven or eight on his back and look so seamlessly at ease, hardly changing his game yet offering exactly what is required at each position.
Particularly when wearing six or eight the noticeable trait he has added to the pack since arriving from Scarlets has been his ball carrying, something which we have clearly lacked at times, especially when without Nick Williams and Josh Navidi. With no big call carriers in the tight five the back row takes on a lot of responsibility in this area.
Boyde seems more than happy to shoulder that responsibility, and his 169 metres made in the Guinness Pro14 so far this season come in at 24 metres per game and three metres per carry. Statistics that put him right up there with the best ball carriers in Europe.
Not the biggest player by any means, the key for him is an intelligence behind his carrying. In none of the clips does he hit a defender head on, instead he uses his extra speed and agility to hit gaps between defenders or aims for weak shoulders before engaging a sheer desire to make metres after contact with a strong leg drive.
That translates into making him a threat on the edge of the Cardiff Blues forwards formation too, with a little bit more space to work in the wider channels. His turn of pace mixed with the power that he brings provides easy go forward ball for us as he can challenge lighter backs or forwards not keen on defending towards the touchline.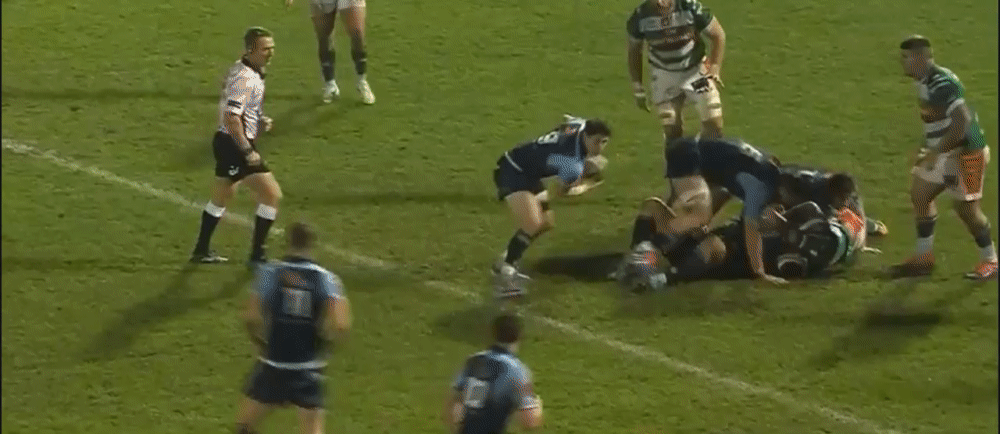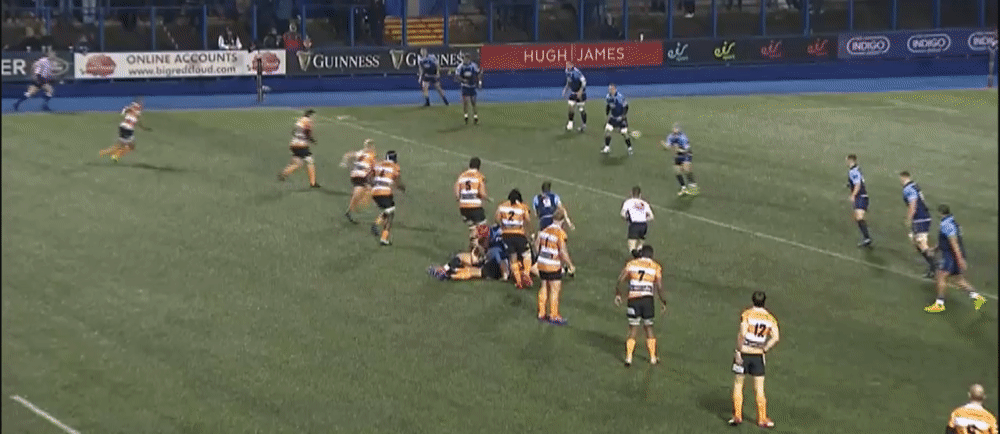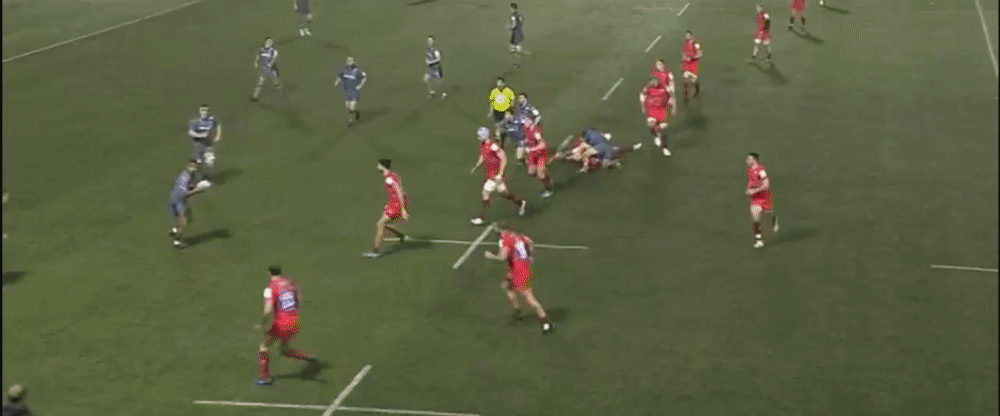 With nine defenders beaten and five clean breaks made in the Pro14, Boyde is a secret attacking weapon that Cardiff Blues have unleashed to great effect so far this season, but perhaps his biggest impact has been in how he has brought others into the game around him.
In a number of the six clips so far the desire from the back rower to get his hands free through the tackle has been clear, which in all likelihood stems from the last few years at Scarlets where under Wayne Pivac a high skill level has been key to the way they play.
Boyde coming to the Arms Park and having the confidence to link play in that manner has added another dimension to our attack, and made him a focal point of it no matter where on the field he is.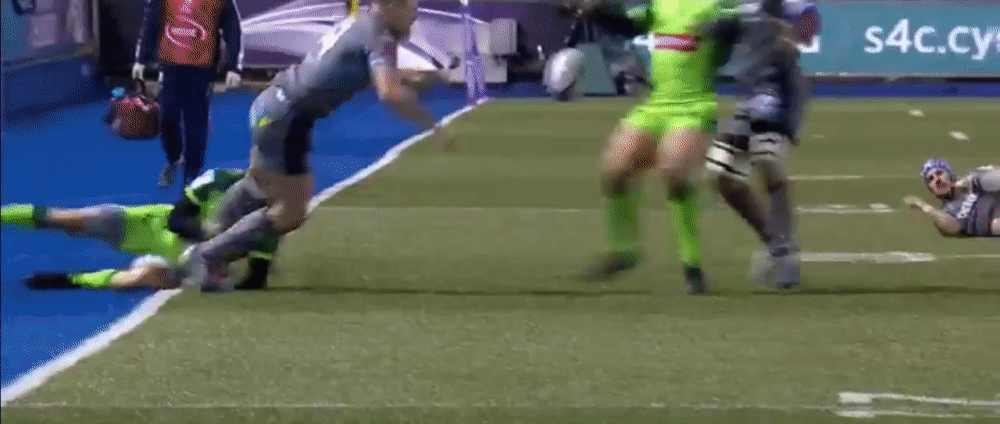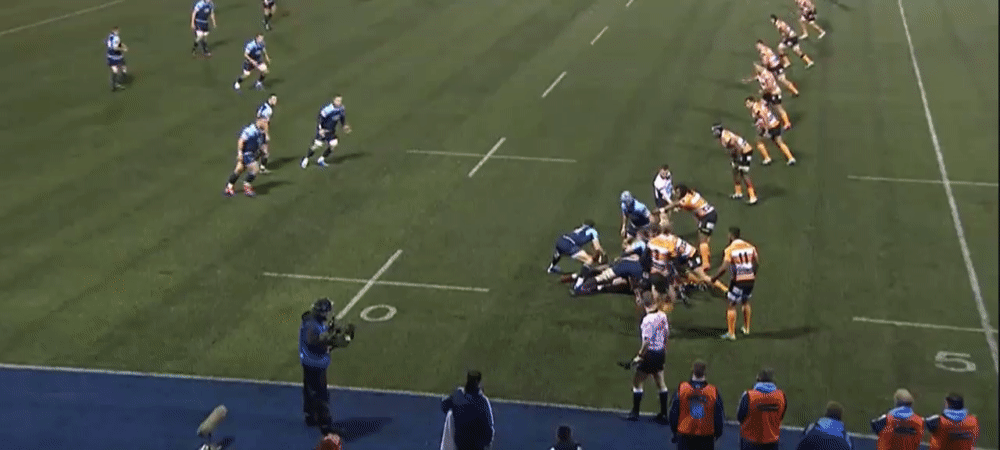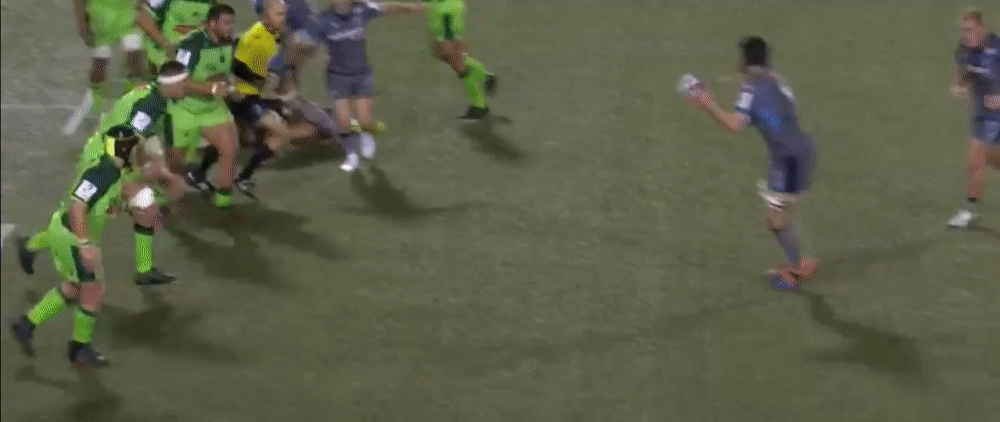 The deft little inside passes are a joy to watch, and particularly in the second clip it is pleasing to see a player continue to work hard after producing a top piece of skill rather than standing and admiring his work.
Of course while his ability going forward is what has made him stand out, there's no way a back rower slots into any of blindside, openside or number eight in a Cardiff Blues side without being adept over the ball, and Boyde has certainly shown he is more than capable in this area.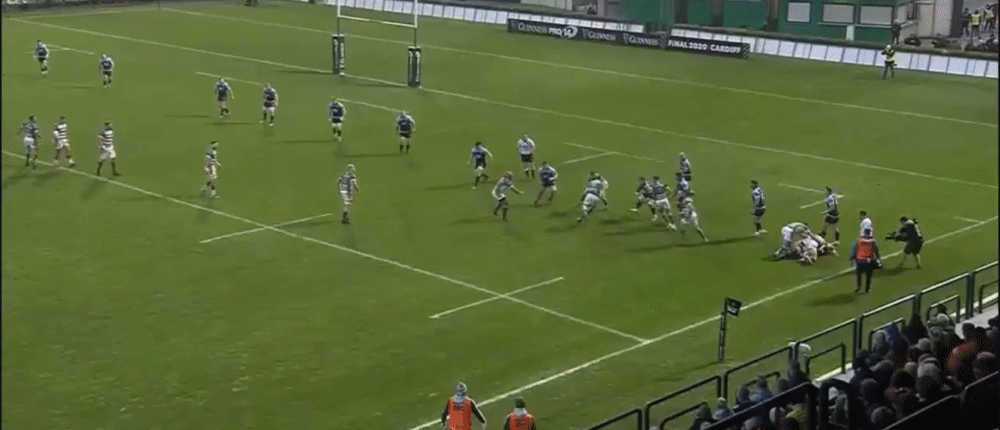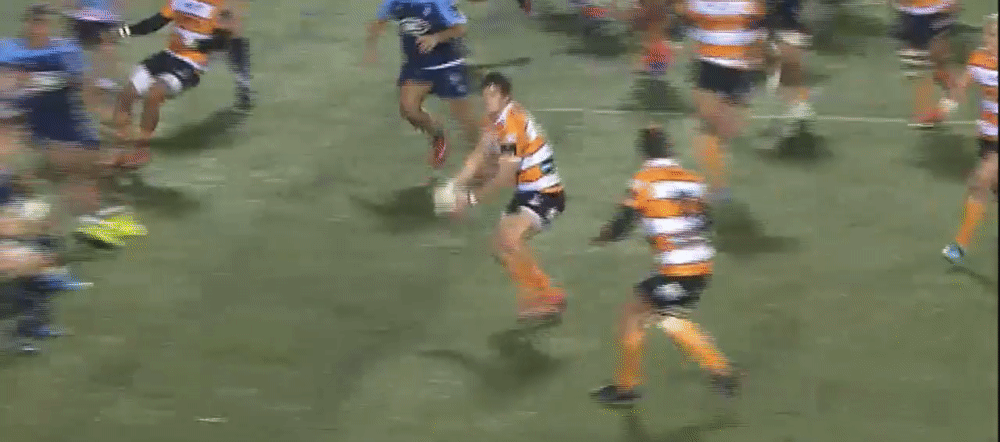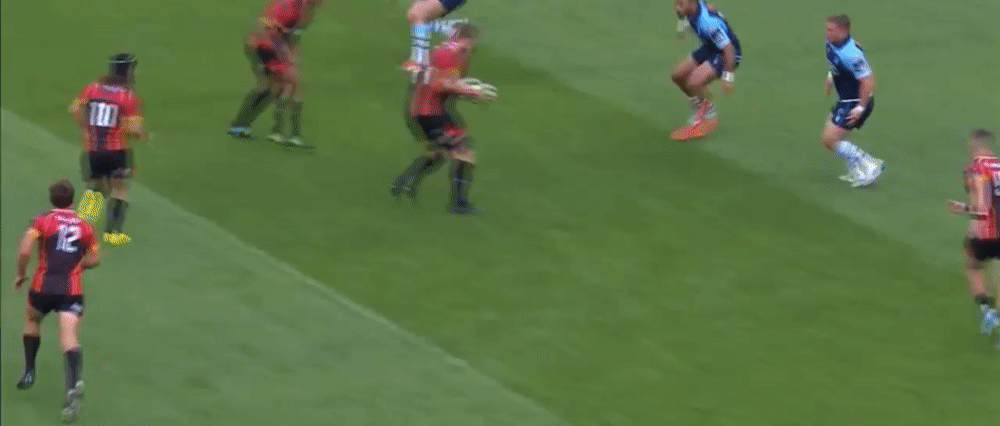 Four turnovers this season, including crucial ones such as the clip against Benetton when he wins a penalty after the Italian side had created a dangerous line break, and he fits right in alongside the likes of Josh Navidi, Ellis Jenkins and Olly Robinson as a versatile and highly skilled back rower.
With Navidi, Jenkins and Nick Williams returning to fitness, as well as the emergence of young talents Shane Lewis-Hughes, James Botham and Alun Lawrence, the back row continues to be a source of great strength for Cardiff Blues.
Boyde is certainly a key part of that though, and with his new leadership role his presence at the Arms Park will only grow over the next few years. The former butcher from Pembrokeshire is doing good in the big city.