It's been a tough opening two months to the 2019/20 season for Cardiff Blues, with an opening day win over Southern Kings followed by four losses, with only victories over Cheetahs and Calvisano providing some positivity.
In that time there hasn't been a huge amount to shout home about, with even the wins not coming from particularly brilliant performances, but one big plus point has been the individual performance of one man; Matthew Morgan.
The full-back hasn't had a particularly easy time of things since arriving at the Arms Park from Bristol in the summer of 2016, with criticism blighting his time at Cardiff Blues, particularly during the first two seasons here.
However, he started to turn a corner last year and with Gareth Anscombe now gone and a gap before Hallam Amos and Josh Adams arrive, Morgan has taken full advantage of his time as the undisputed starting 15, putting in stand-out performance after stand-out performance.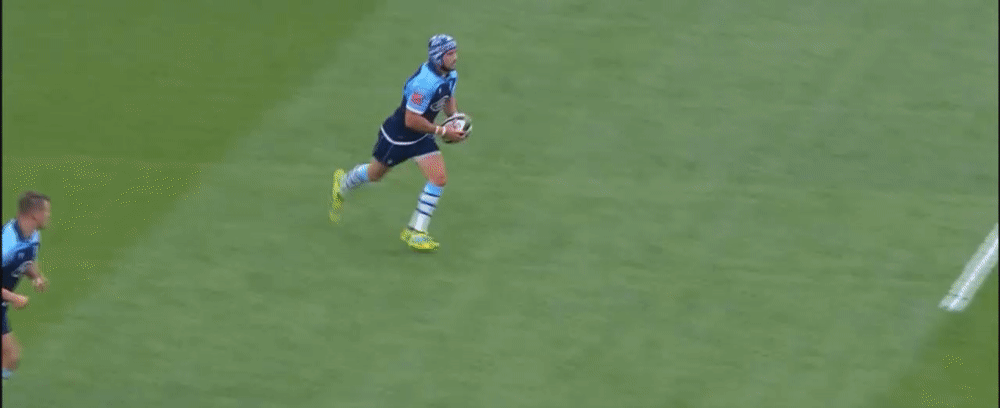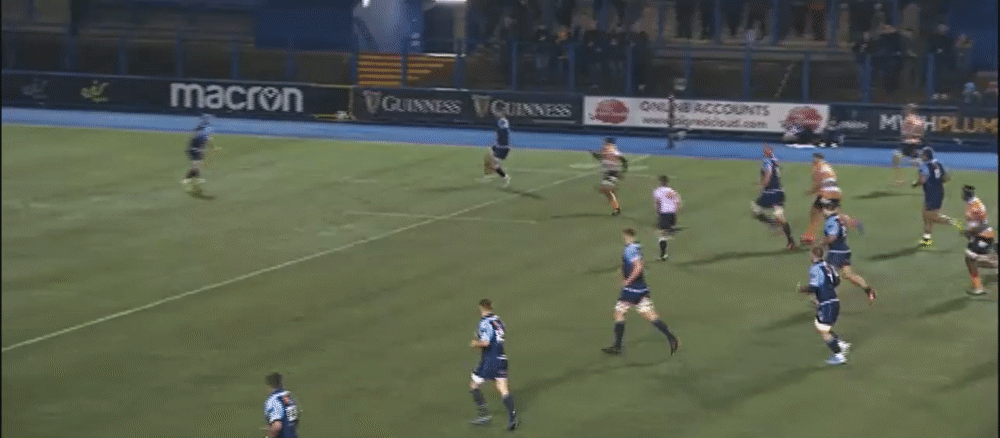 Of course the staple of his game throughout the just over three years he has been a Cardiff Blues player has been his kick return ability. I don't think any supporter will forget the wonder try he scored against Saracens last season in a hurry.
He can step past a defender in a phone box and turn a situation that is potentially dangerous, as in the second clip where he is momentarily held on the edge of our own 22 before wriggling free and finding the offload for Lloyd Williams to continue the counter attack.
What he's done this year though is add extra dimensions to his game on both sides of the ball, that stem from hard work and an increase in confidence.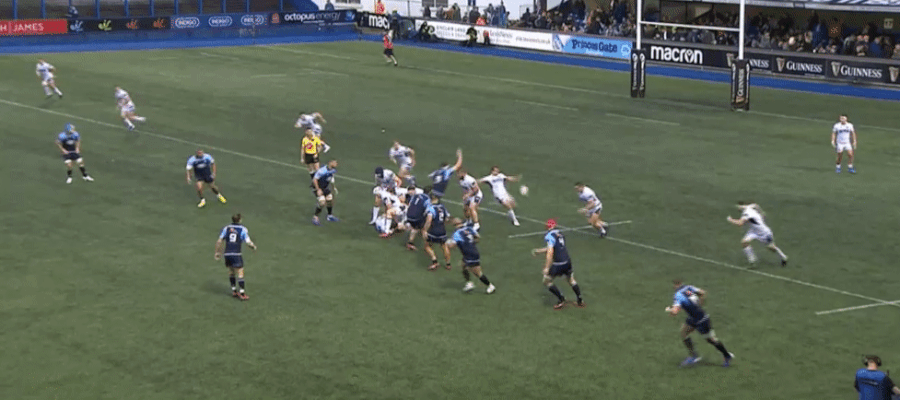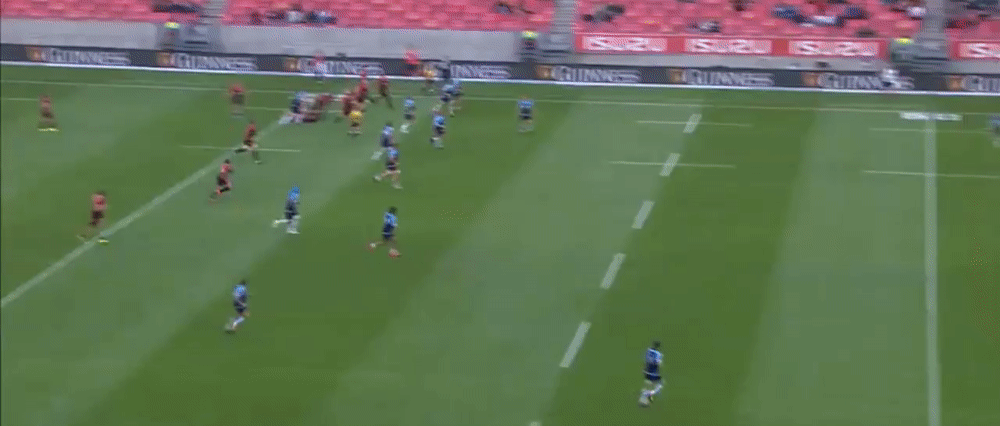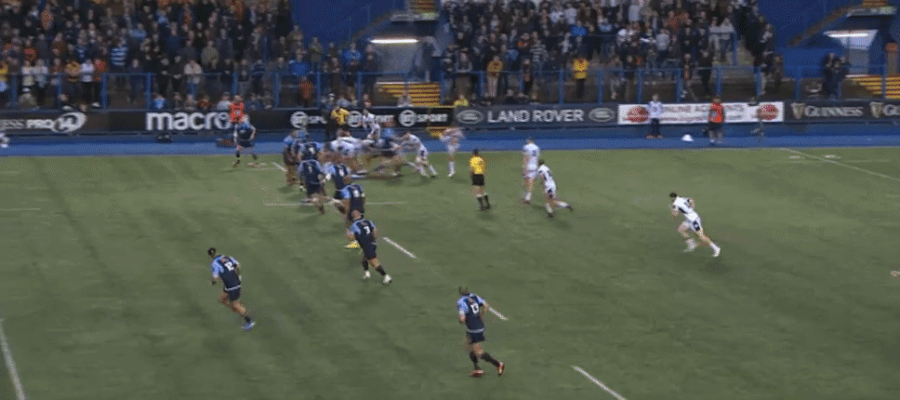 Morgan will always have the natural disadvantage of not being the tallest player under the high ball, but this season we have seen him largely put that to one side as he improves his ability to come forward on to the high ball with a commanding presence.
It's a higher risk strategy, as taking the ball on the move is of course more difficult than a standing jump, but Morgan is a high skilled player and with a bit of confidence behind him he's become a reliable presence under the high ball, negating the tactic many teams opt for against Cardiff Blues of putting us under pressure with the kicking game.
Aside from his aerial game though, Nipper has made the biggest defensive improvements on the ground.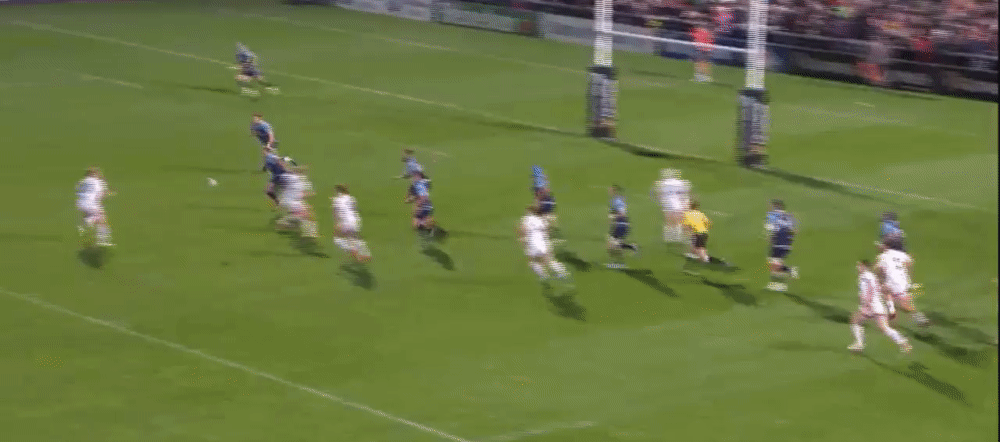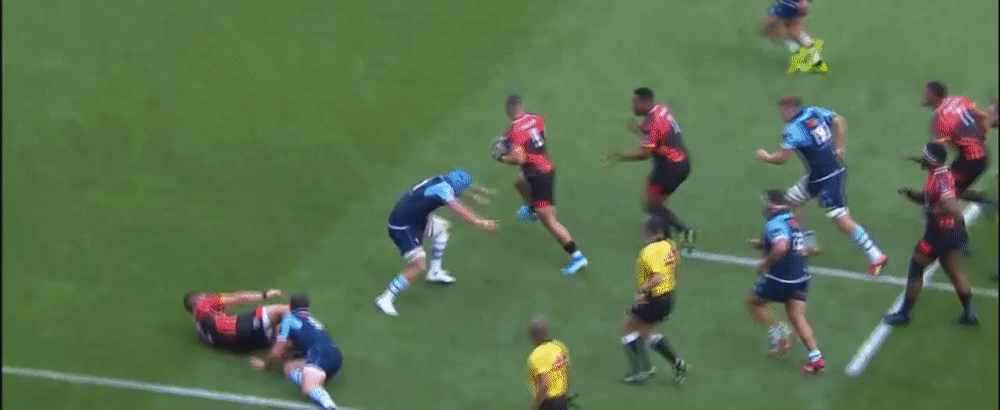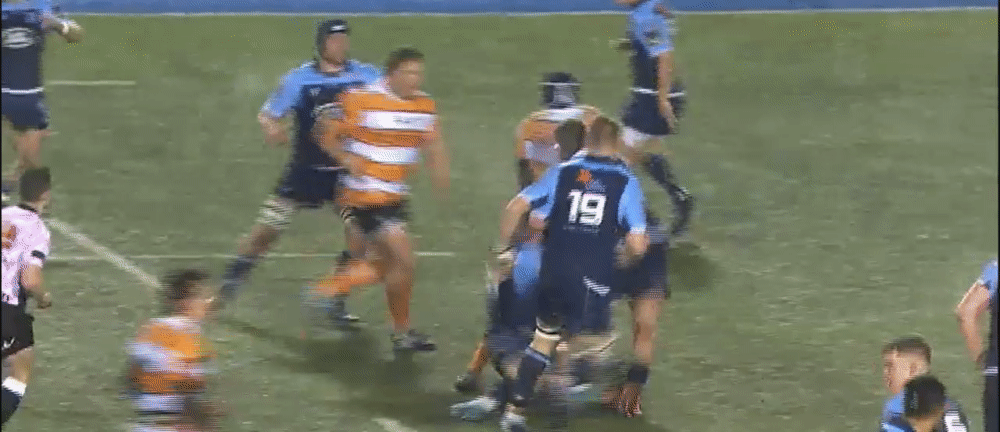 His tackling has come on leaps and bounds over the last 18 months, to the point now where there is no concern having Morgan as the last line of defence.
Beforehand there was always a feeling that if the opposition made a line break then the likelihood is that they would go on to score the try, as there were plenty of examples of weak tackling during his first two years at Cardiff Blues.
However now, especially looking at the last clip as he brings down a marauding Cheetahs forward, the hard work down by the player and defence coach Richard Hodges is clearly paying off.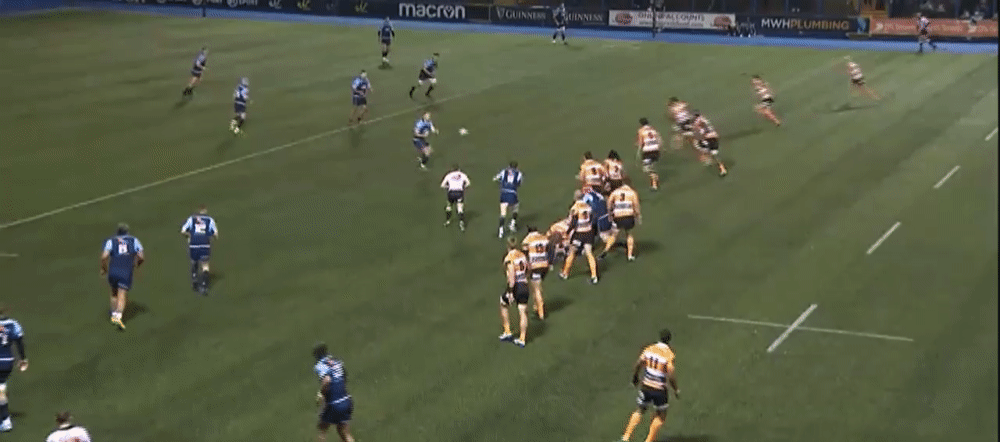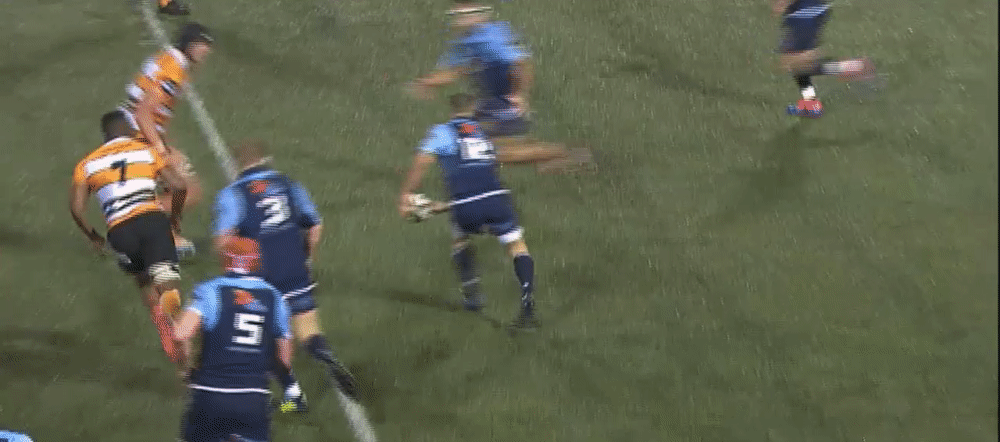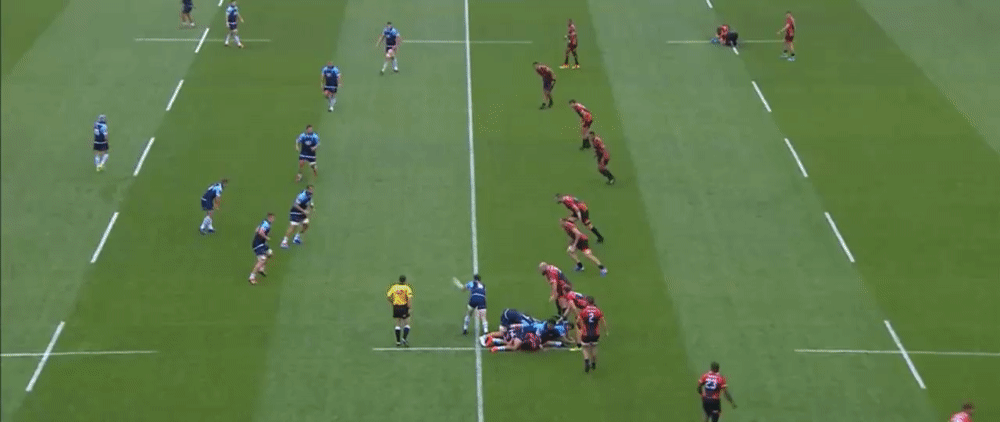 In attack Morgan has been particularly key this season, with the aforementioned loss of Gareth Anscombe resulting in the dual playmaker system that we saw with the Wales internationals and Jarrod Evans largely coming to an end.
Evans has struggled in areas, as the main creative player in the back line with some poor service and trying to overcome the knock back of not being selected in Wales' Rugby World Cup squad, but Morgan has done some excellent work from full-back in assisting with the playmaking duties.
His time as a fly-half coming through the system at Ospreys before wearing 10 for the majority of his time at Bristol has given him the vision to put players into space, as evidenced by his quick hands in the first clip and the draw and pass in the third clip that both result in dangerous attacks.
Then with his carrying ability he can straighten the line and target some weak inside shoulders in order to keep defenders honest and even break the defensive line, as in the second clip where he storms towards the opposition 22.
Perhaps his most important work in attack has come at first receiver though, where Morgan has taken on more responsibility this season.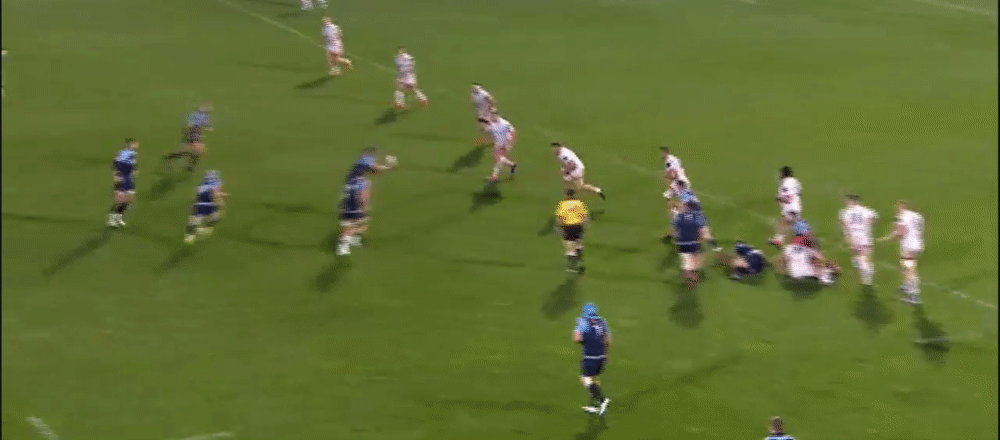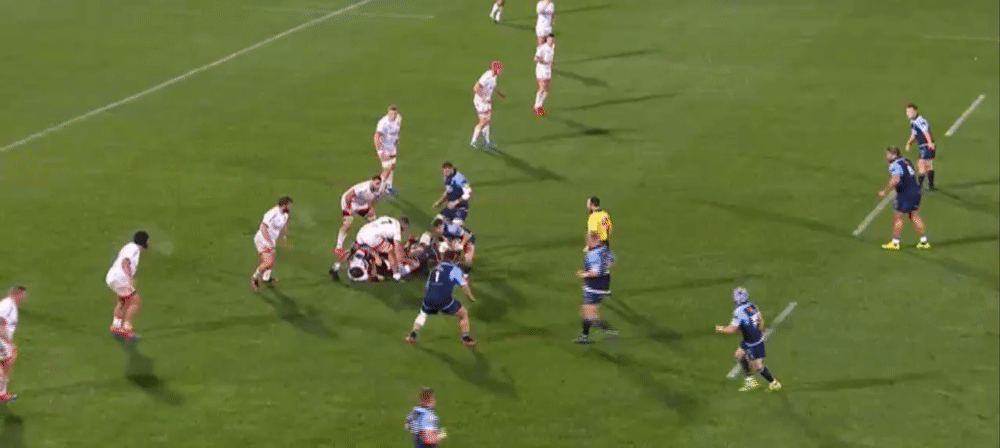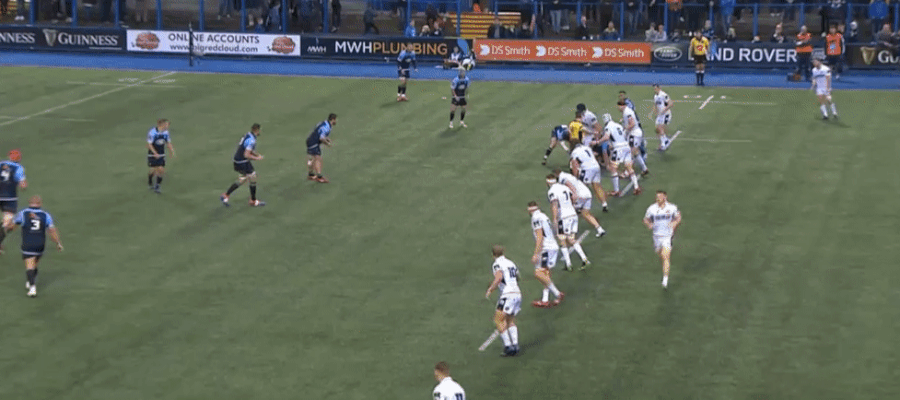 The dual playmaker threat suits our attacking game down to the ground as it can allow our dangerous outside backs to operate in the wider channels with an extra yard of space. It also sees us move through the phases much quicker as our tight carrying game is effectively non-existent and slows us down immeasurably.
Morgan at first receiver is a great secondary option to utilise, especially when he can put Rory Thornton through a gap as in the first clip, or use his boot so effectively as in the second clip.
Then in the final clip we run with the split first receivers, and Nipper once again has the carrying ability to expose that extra half-yard created by the defence being unsure whether to cover him on the blindside or Jarrod Evans on the openside.
There was plenty of people suggesting Matthew Morgan was unlucky to miss out on Wales selection this week, and they are not wrong. In terms of being in-form during the first six or seven weeks of the season you'll struggle to find a Welsh full-back more deserving of a call-up.
However it allows him to focus on continuing to play well for Cardiff Blues over the next few weeks, and with Hallam Amos and Josh Adams in line to return before Christmas he will need to keep performing in order to retain his place in the starting XV.