Cardiff Blues head coach John Mulvihill has confirmed this week that youngster Ben Thomas will finally make his first team debut away at Calvisano this weekend.
It comes after the 20-year-old, who will turn 21 in just 10 days time, has  mpressed consistently over the last year-to-18 months for Cardiff RFC, winning the Indigo Group Premiership's Young Player of the Year Award last season.
I did a piece on Ben back in March as a 'one to watch', with the impression that he would probably start making an impact on the first team at some point this season, perhaps during the Six Nations period.
However, a pre-season spent signing his first senior contract and training full-time with the senior squad has done him the world of good. He looks bigger, faster and has grown as a player, with a segment of 'Cardiff Blues Uncovered' looking at how Richie Rees has worked with the player to improve his communication on the pitch.
Last week saw him continue in the Blue and Blacks side to play Ebbw Vale in the Specsavers Cup and put in a performance that proved as clear as day that it is now time for him to step up to the next level.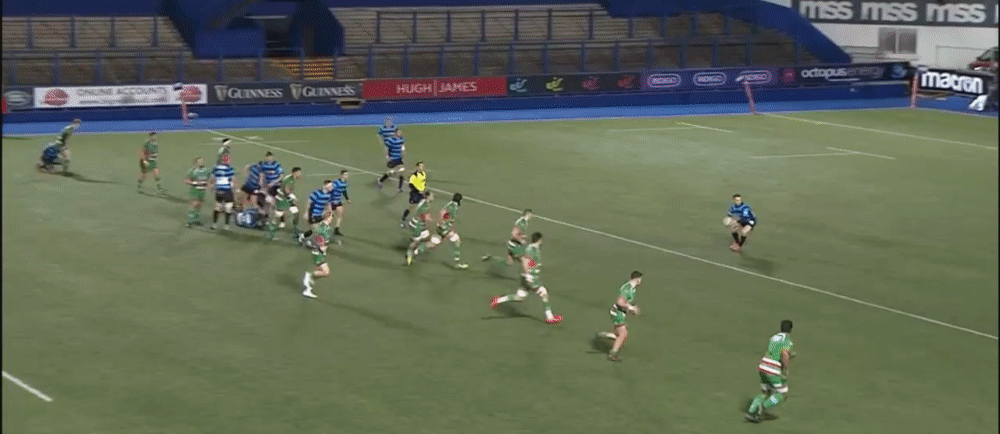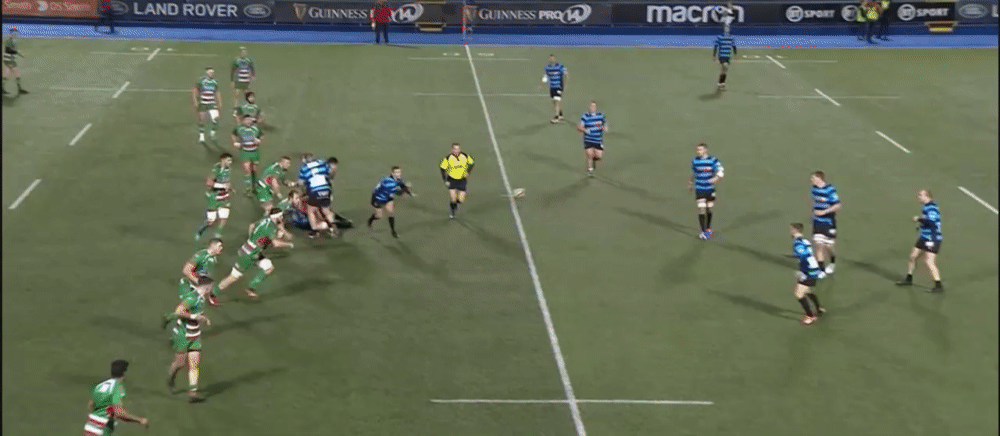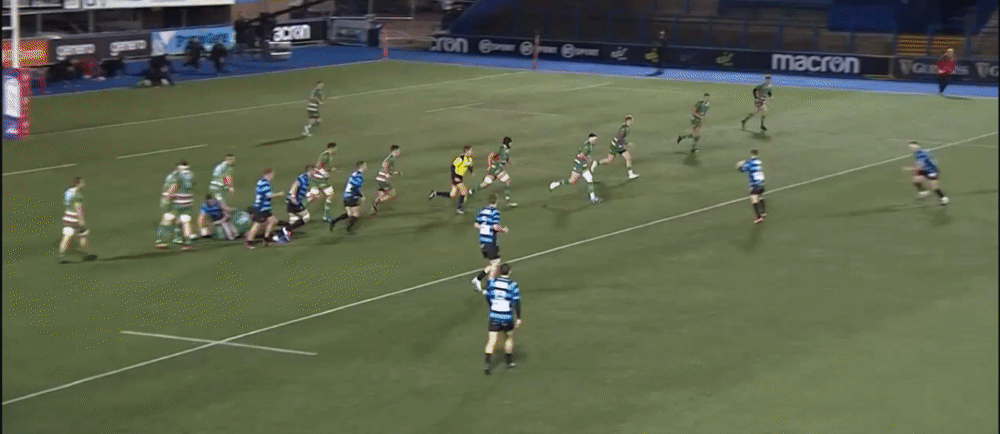 Thomas has featured almost exclusively at inside centre for Cardiff RFC since the start of last season, and has made the role of that second playmaker his own in Steve Law's team, especially outside Gareth Thompson who he has built a high quality working relationship with.
His reading of the game means he is not just a footballing inside centre who shovels the ball along to those outside him to try and fashion some sort of attack, but is a viable creative option who can manipulate defences and open up space for his team-mates. It's not coincidence each of the clips finishes with a try or promising attack.
By having the confidence and ability to hold on to the ball just a second or two longer, he holds the outside defender's attention and than moves possession on to a team-mate like James Ratti or Sam Beard to take advantage of a weak shoulder, or creates a two-on-one for Max Llewellyn and Dan Fish to work between them.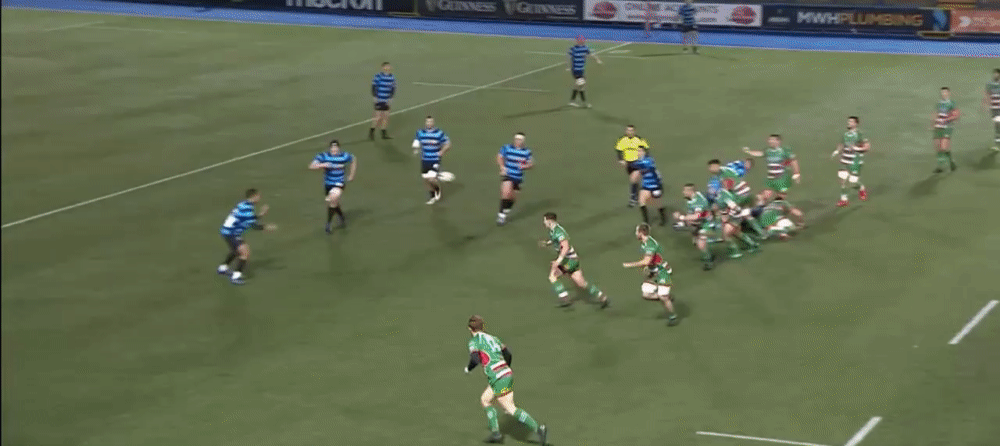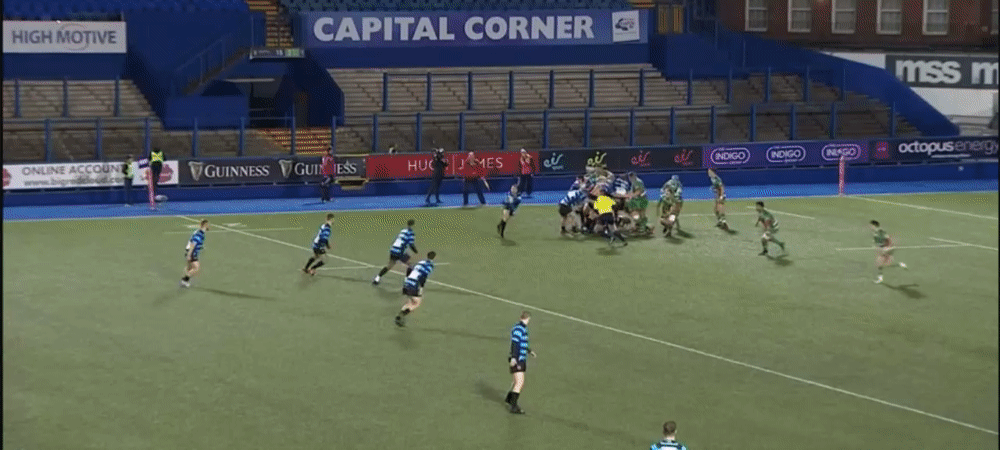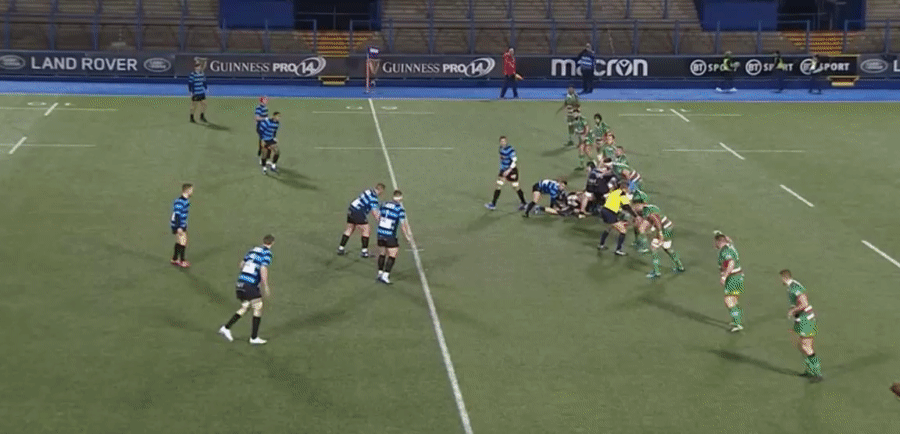 The beauty of his partnership with Gareth Thompson is how they interchange and split at first receiver, with Ben Thomas often stepping in from inside centre to hold the attention of a narrowing defence and allow Thompson to slide wide.
Again it's his ability to get close to the line before utilising possession that makes him playing at first receiver such an effective option, but the final clip is the one I want to particularly highlight, and is what John Mulvihill is likely most keen on watching.
Mulvihill admitted this week that he sees Thomas as a 10 who can play 12 in the long-term, and his comfort at first receiver combined with the vision to pick out the miss-pass and release Beard on the outside is a glimpse of what we may well see at fly-half at some point.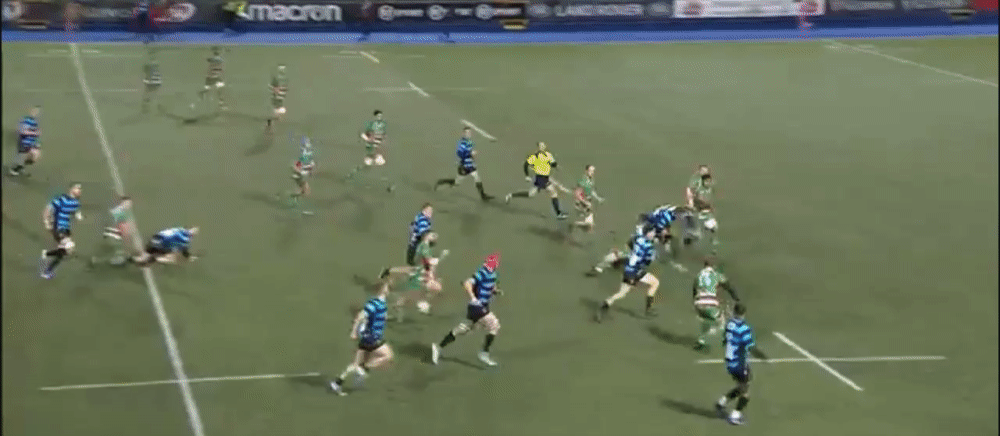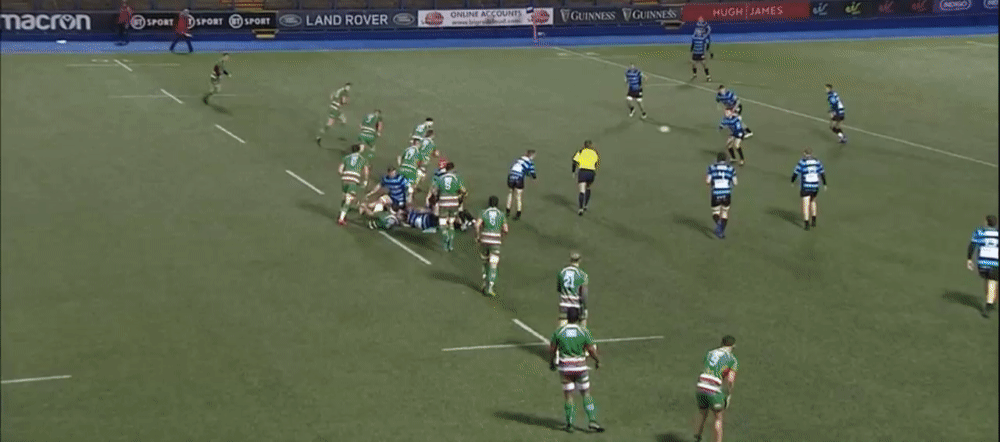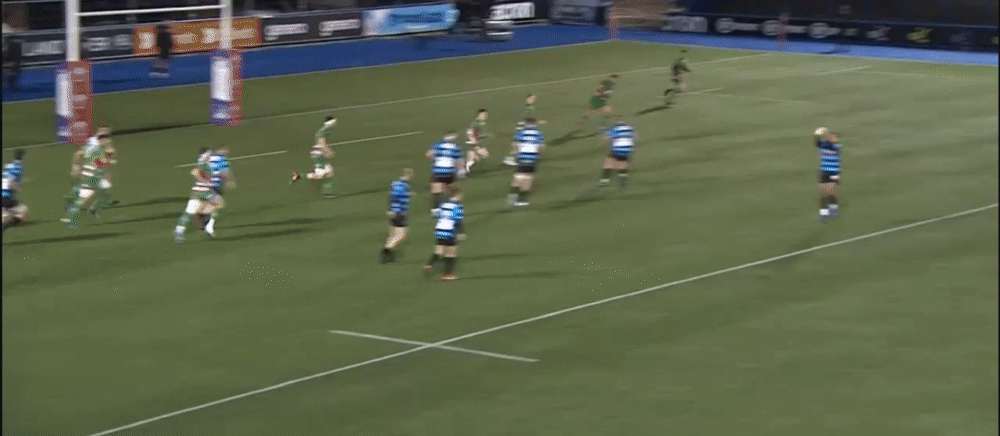 Of course if you're going to be touted as the next big thing for Cardiff Blues, and in Welsh rugby generally, then you need to have something special about you, and Ben Thomas has plenty special about him.
Flick passes, beating defenders on the outside and using your footwork to put team-mates over for a try all helped him stand head and shoulders above others on the Arms Park last Friday, but perhaps his best moment was this early in the game.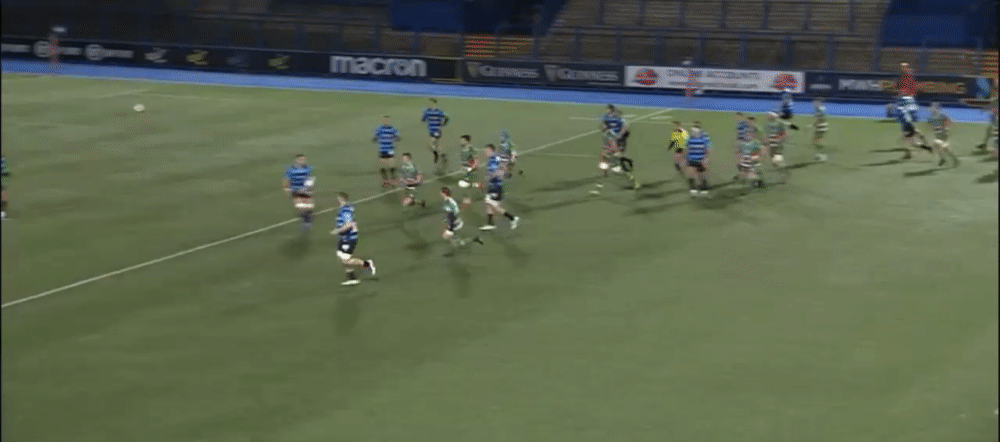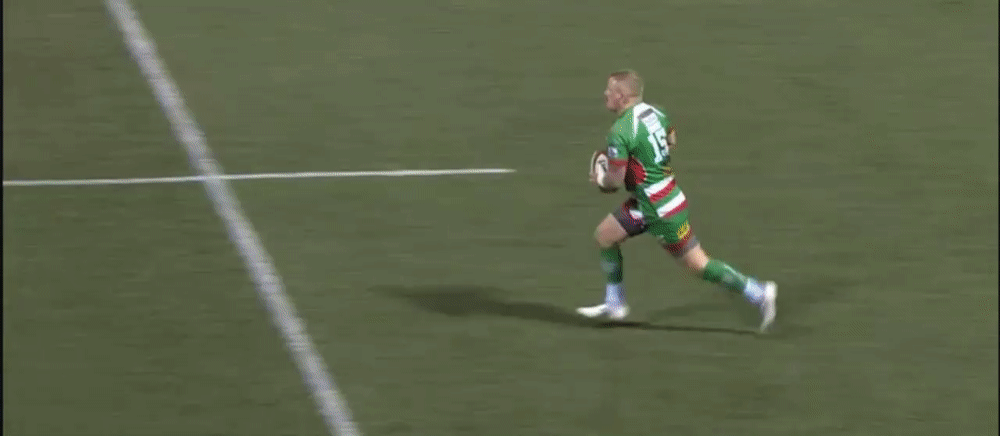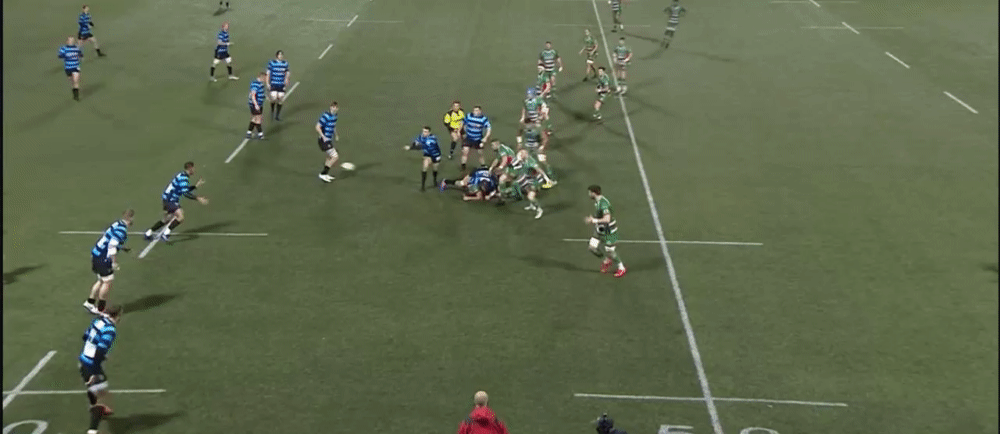 Spotting there is nothing on outside him and with Cardiff deep in our own 22, Thomas hoists the ball high towards the touchline in order to organise a kick chase.
In fact it is him who leads the chase and ends up ripping possession from the Ebbw Vale full-back, before quickly getting into an attacking shape at first receiver to help release Max Llewellyn down the right wing.
Llewellyn goes on to get brought down short but the recycled ball ends up getting Dan Fish over the try line, all from Ben Thomas' play.
Whether he plays at inside centre as part of a dual playmaker system, or at fly-half with the current lack of depth Cardiff Blues have at the position at the moment remains to be seen.
Without wishing to pile too much pressure on him though, I think he'll excel at the senior professional level. He has all the tools, now time to put them to work.