Cardiff Blues returned to winning ways on Saturday evening as a 30-17 scoreline helped us overcome Cheetahs, putting a stop to a run of four straight losses.
After the game there was plenty of encouraging sound bites from within the camp at the Arms Park, with John Mulvihill talking of 'rediscovering our attacking identity' and Jarrod Evans referring to getting back to 'playing the Cardiff Blues way'.
Some supporters might be a bit confused about this, as there was some frustration on social media about only scoring two tries against what was a 14-man opposition for much of the game, with kicks at goal preferred to going to the corner.
However, the statistics certainly point to a much improved performance when in possession. 35 defenders beaten, 11 offloads and 13 line breaks were all the best we have achieved after round one so far this season, but more than that there were plenty of good attacking shapes.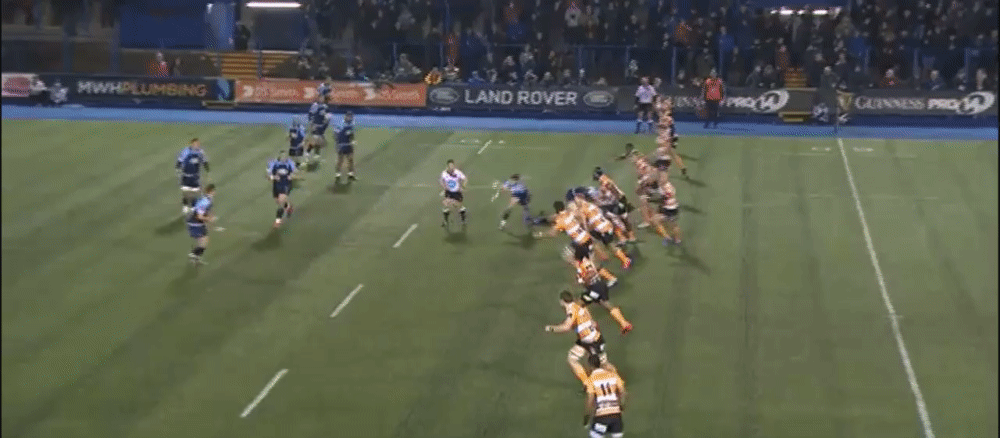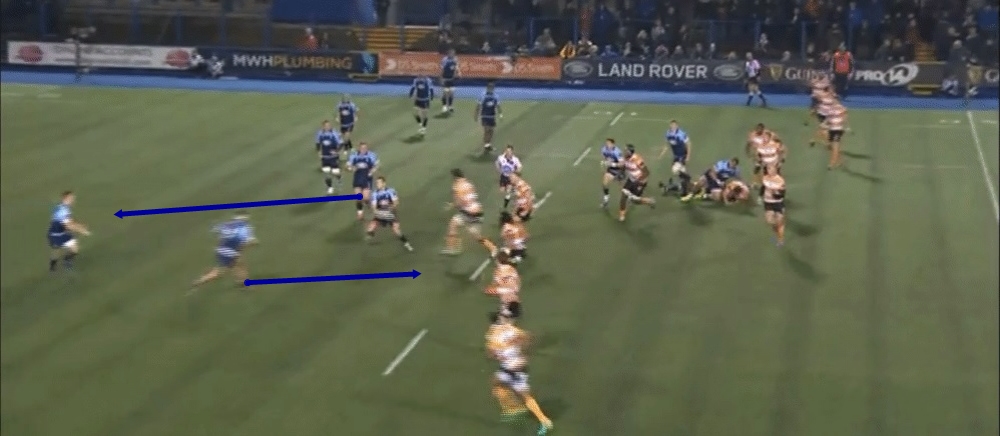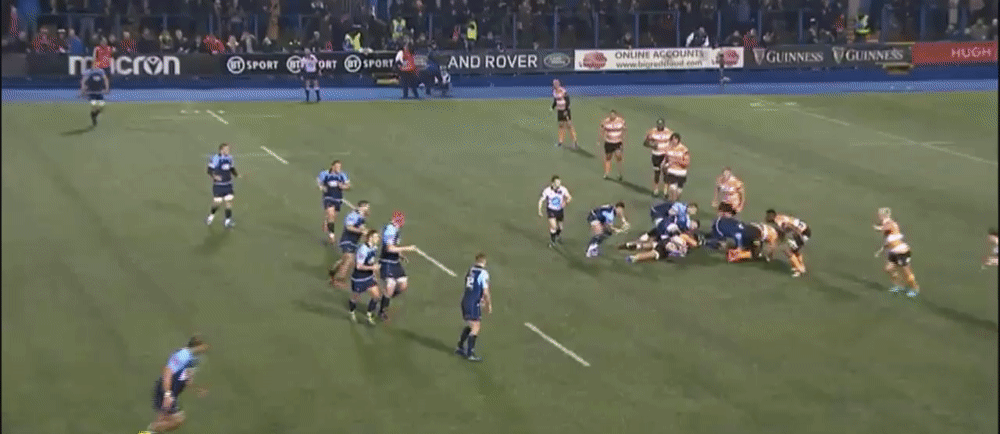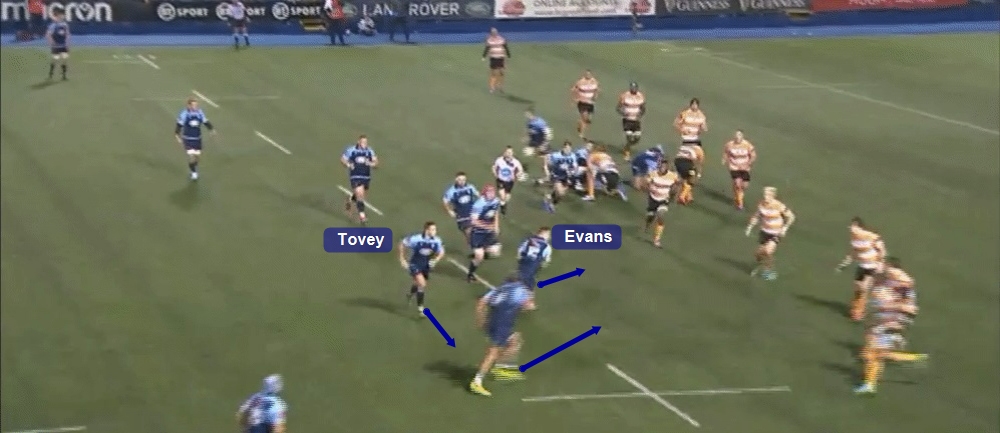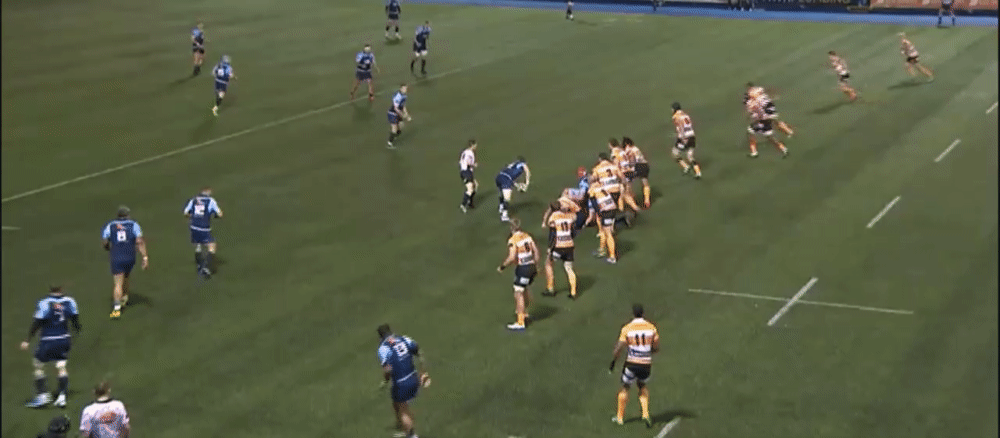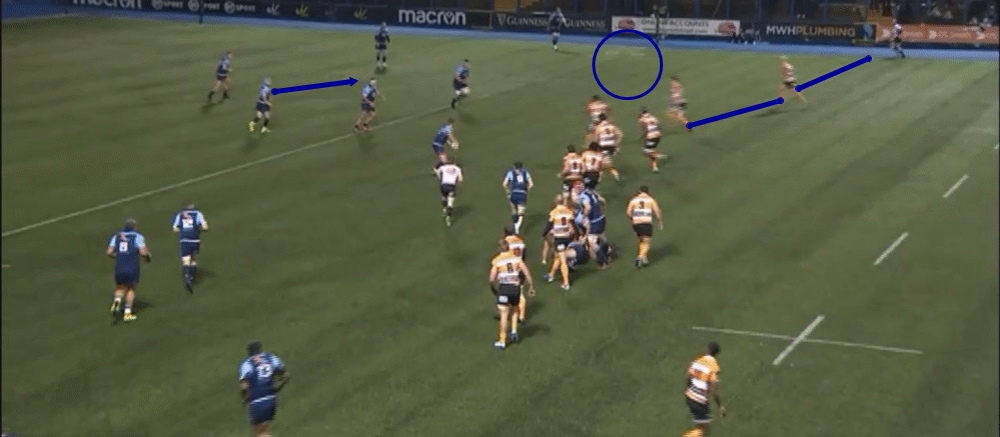 The selection of Jason Tovey and Jarrod Evans in a 10/12 axis was certainly a surprise, although John Mulvihill has talked previously about using Evans in that second playmaker role and it is something we've been crying out for over previous weeks.
It was a gamble though, and it paid off for the first quarter of the game as Tovey, Evans and also Matthew Morgan from full-back worked well between each other to move the ball outside the 12 channel into some space.
Too often in previous weeks any space out wide had been eaten up by a lateral 10/12 combination, but the re-introduction of the dual playmaker system allowed us to switch the point of attack and get danger men onto the ball in space.
Particularly in the final clip where Harri Millard comes across from the right wing to be the extra man in the attack and break the line, it is like watching Cardiff Blues in the second half of 2017/18 once again.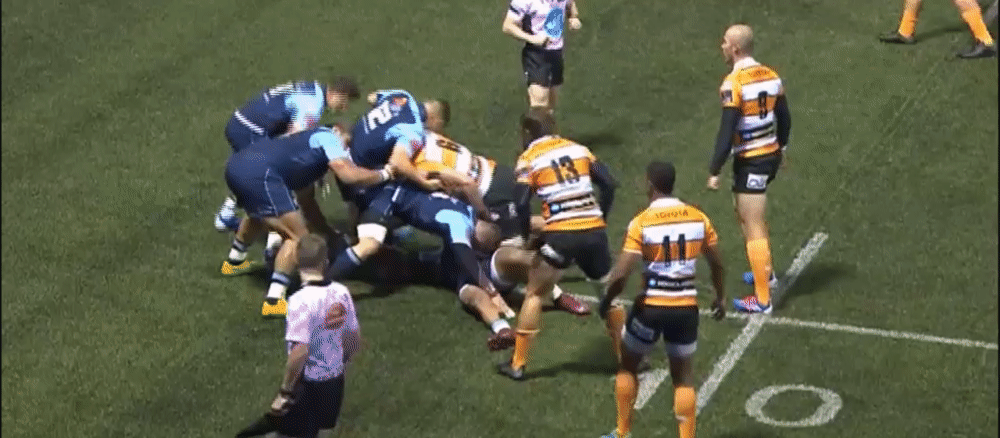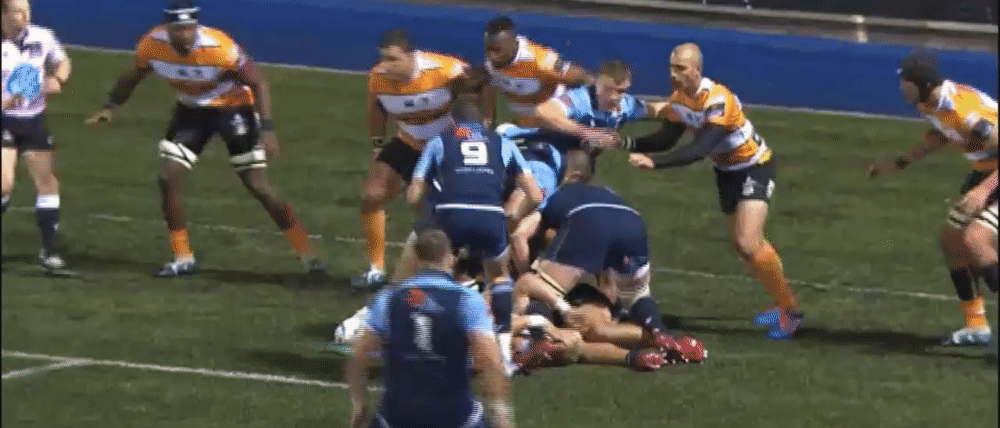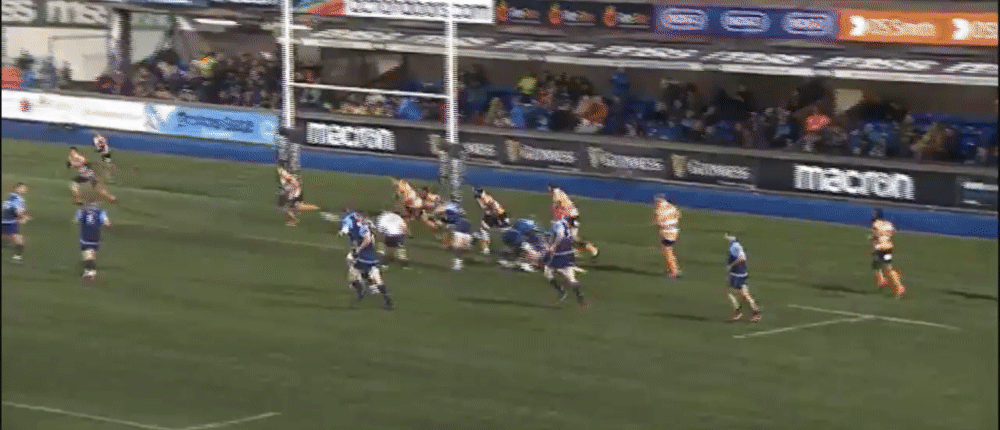 One subtle change made underneath the big selection surprise at 10 and 12 was simplifying the carrying game. Moving away from one-up runners and pop passes close to the line, to using the carrying game for field position.
The first clip is the setup for the Harri Millard break seen above, that goes on to lead directly to the first try, with Corey Domachowski and Scott Andrews linking up solely to allow the backs to play from the 15m line, rather than the touchline.
Then the second clip utilises the latch as Scott Andrews goes into contact with Nick Williams preventing any opportunity for Cheetahs to attempt a turnover and securing quick ball out to the left where there is a two-on-one opportunity but Jarrod opts for the kick that is just a touch long.
While there was plenty of promising play though, and I have five or six more clips where we successfully made it to the edge of the Cheetahs defence, there were times where we got into a good shape but couldn't quite take advantage.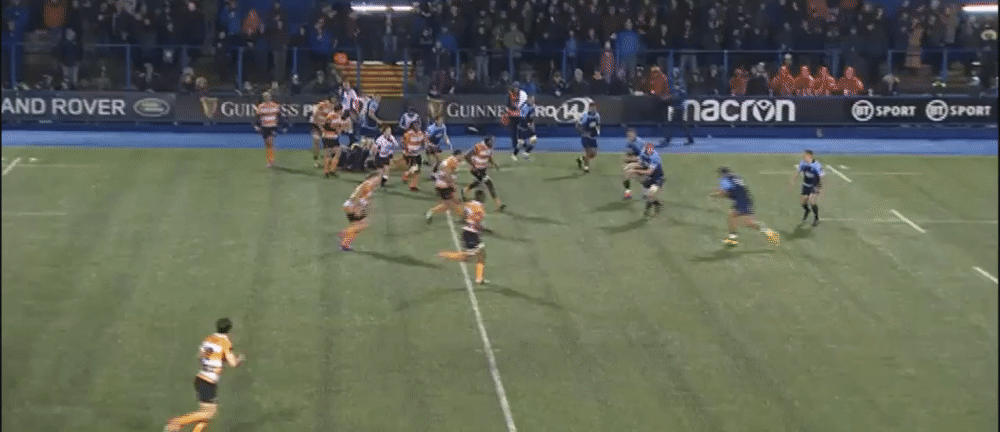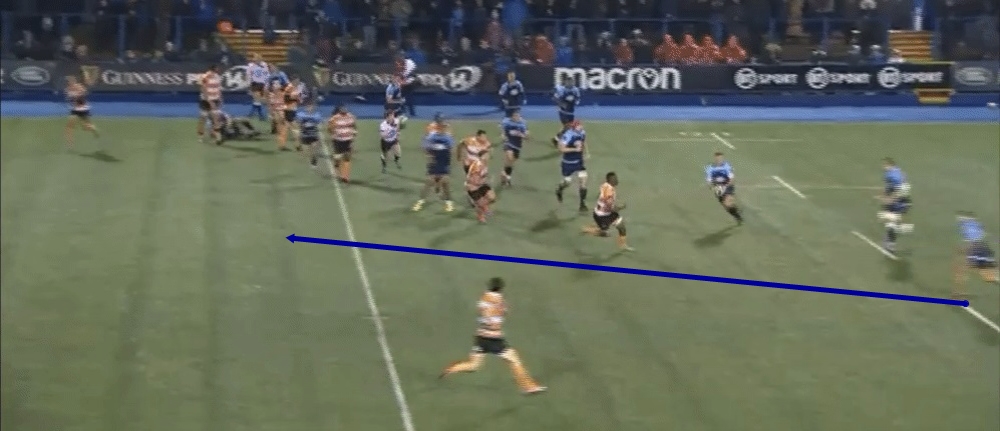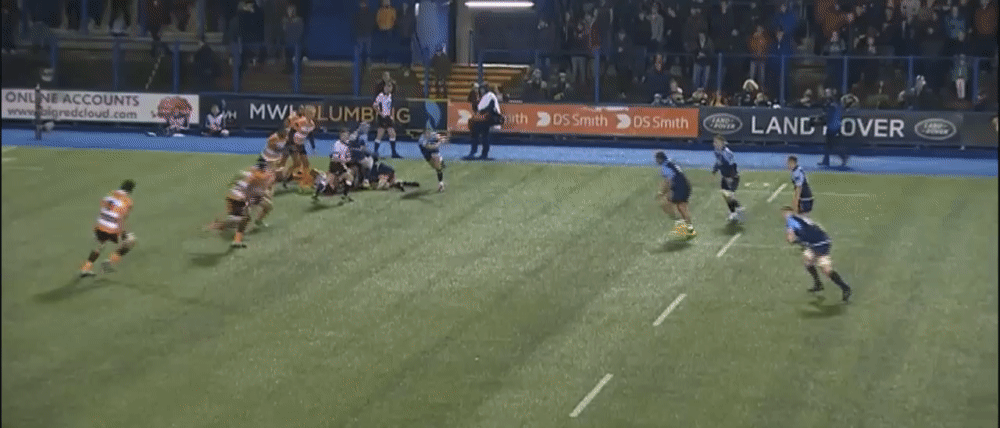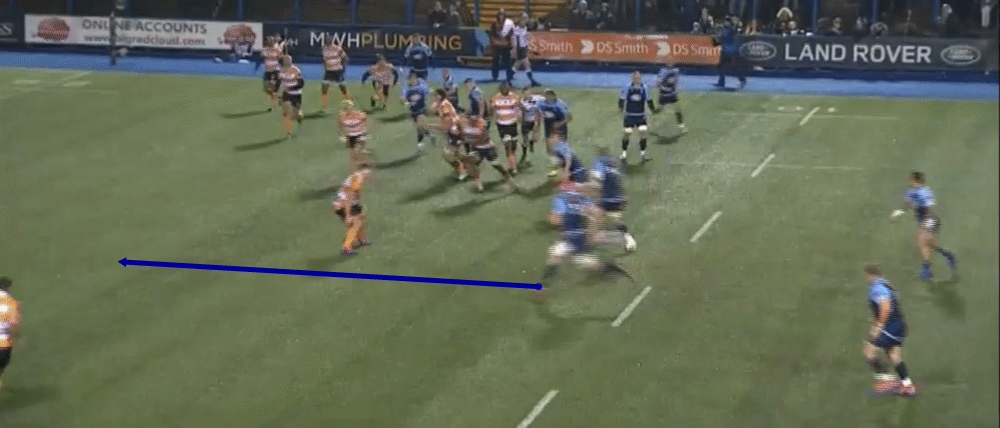 Without wishing to spend this whole piece harking back to 2017/18, one of the greatest weapons of that winning run was our ability to bring forwards off the shoulder of Jarrod Evans or Gareth Anscombe and create a mis-match in midfield.
You may well remember the semi-final try against Pau where Seb Davies breaks as a result of this exact tactic, but on Saturday we focused a touch too much on shifting the ball out to the wings rather than putting players into space.
The added issue is that when we did drift out into the wider channels we didn't always give ourselves the best chance of turning a promising attacking picture into a line break.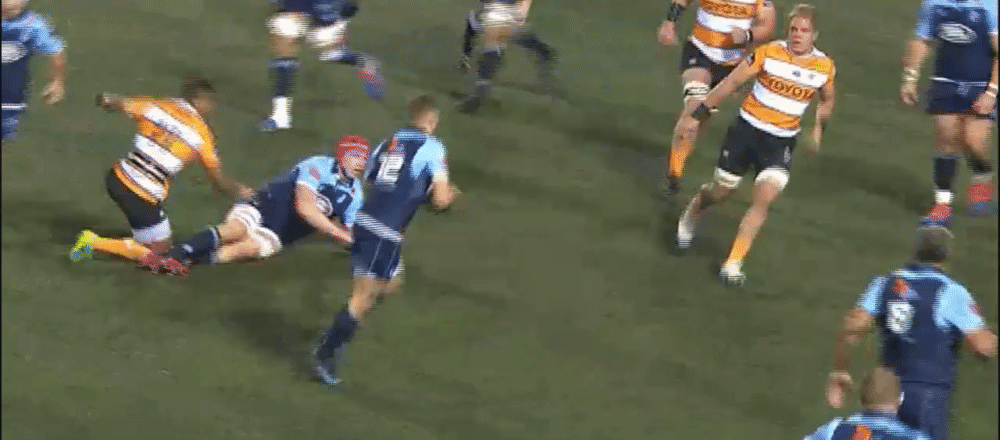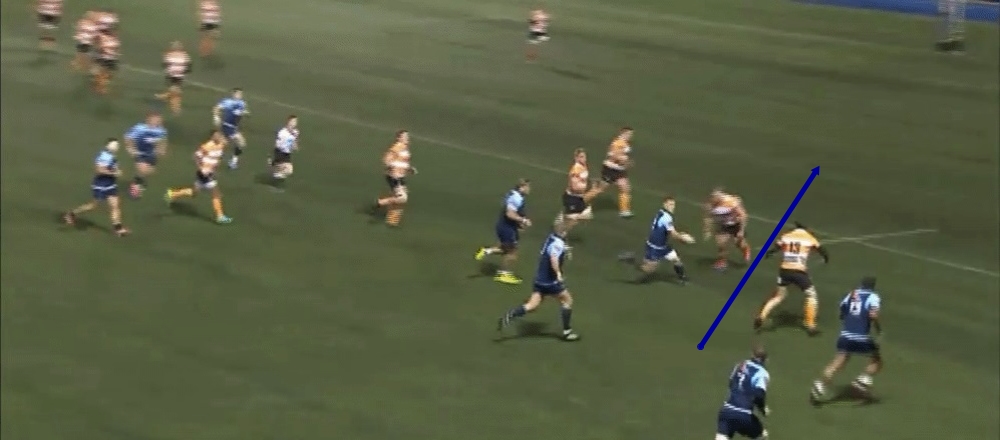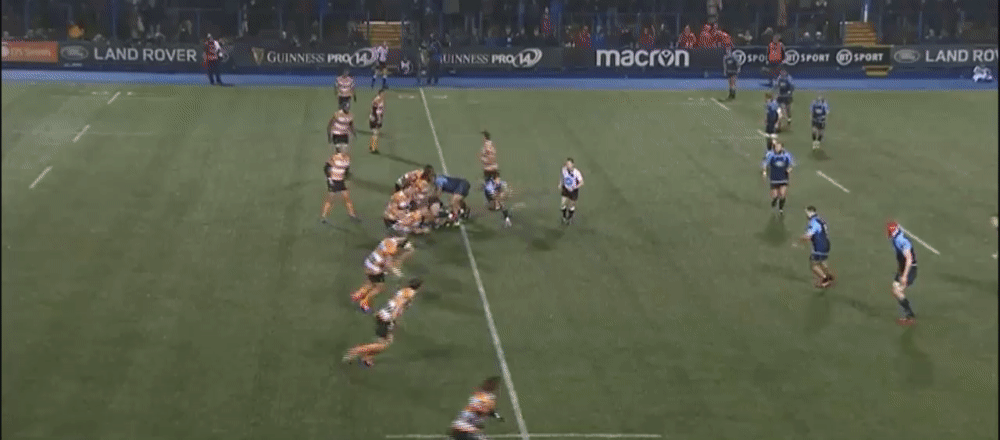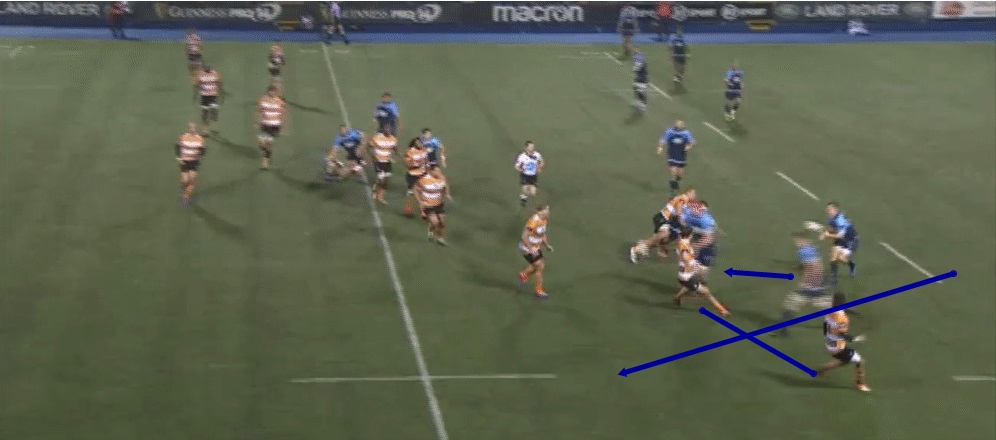 The main accusation you could make towards our attack on Saturday was that it was very lateral, taking up a lot of room created by having the man advantage and allowing Cheetahs to drift easily.
Moving laterally in itself is not a huge issue. Ideally you'd like to see the ball carrier square up and commit a defender before shifting possession on, yes, but when you've a danger man like Jarrod Evans moving laterally it makes the defence think twice.
In both clips there is an outside defender in a vulnerable position, particularly in the first example where the Cheetahs outside centre is totally turned around with his back to the Cardiff Blues attackers outside Jarrod.
All it requires is an out-to-in angle, taking advantage of the outside defender's poor body position where they've turned in to keep an eye on Jarrod and there are metres to be made, as well as a straightening of the attack that can maintain space out wide.
This is nit picking to an extent though, and from how our attack struggled against Munster and Ulster to the showing put in against Cheetahs was a noticeable improvement.
Elements like bringing runners short of the shoulder of the playmaker, whether they are forwards or outside backs, is something that will come on as the weeks wear on. The key is to keep building, keeping improving and keep gaining confidence.
We may not be the biggest team, but we have plenty of attacking talent if we use it properly, and we showed for the first time on Saturday that we can indeed use it properly.