After yesterday, where we looked at Rory Thornton who technically wasn't all that new, we now move on to another face who isn't preparing for their first season at the Arms Park.
Jason Tovey spent the 2012/13 season as a Cardiff Blues player, making 17 appearances, 13 from the start in all competitions, scoring two tries and kicking four penalties, as he found playing time restricted by the emergence of Rhys Patchell.
There were some comments made upon his departure at the end of that campaign that didn't sit too well with supporters at the Arms Park, but in the intervening six years there is no doubt that a different player returns to the capital this summer.
A two-and-a-half year spell at Edinburgh saw him play 39 times in all competitions, scoring 232 points, with two separate stints at Dragons either side of that has seen him reach 178 appearances in all competitions, and 1009 points.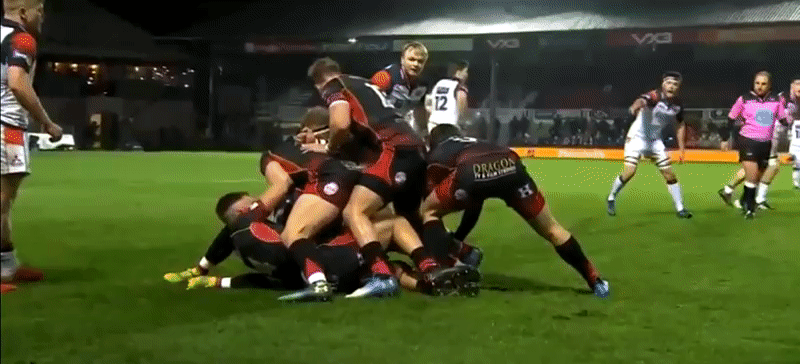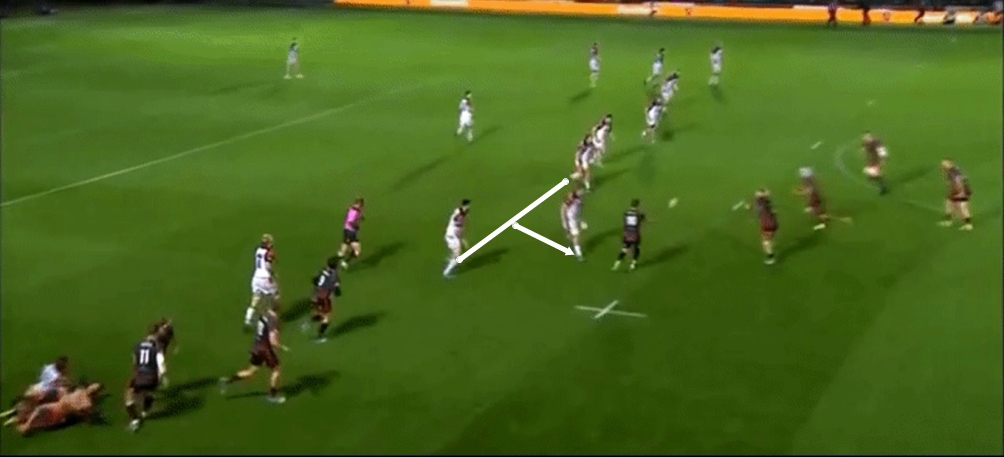 Now I'll be totally honest, when Tovey's name first came up as a possible signing I wasn't fussed at all. It seemed to be a signing to fill a gap with a body, and when the club itself let Andy Howell break the story before waiting another two weeks to announce the signing, it didn't fill me with confidence that they were particularly enthused either.
However, having sat through more minutes of Dragons action than I care to think about, I can now say that actually, Tovey can bring something to the Cardiff Blues if he is prepared to push himself into the senior fly-half leadership role we require.
The way he plays the game at first receiver will fit in well at the Arms Park, as he stands flat to the gain line, drawing the defender out of the defensive line and putting a team-mate into a gap.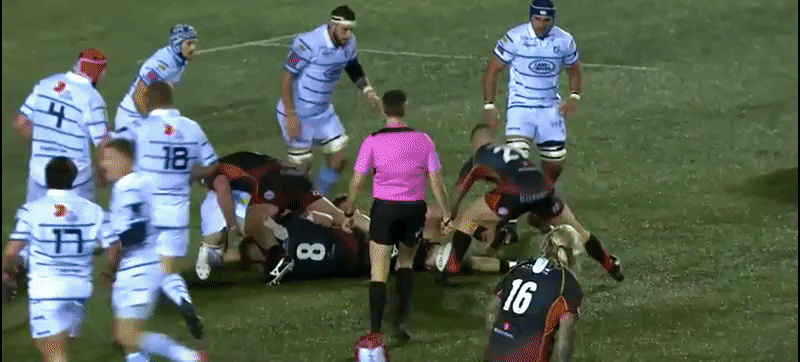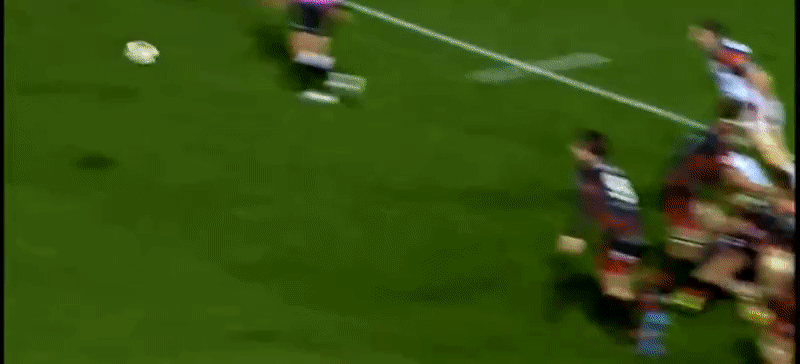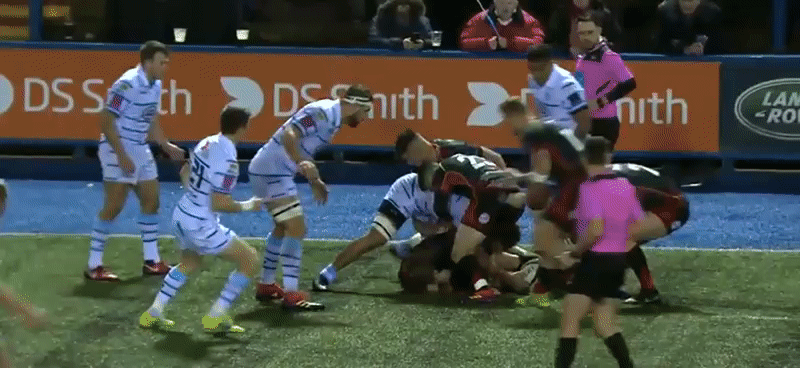 Taking the ball to the line asks all sorts of questions of the defence, causing them to bite before Tovey has released possession, allowing him to see the gaps open up and put players through gaps either on the inside or outside.
The final clip is particularly encouraging, as he sees that there' s no pass option on outside him and opts instead to take the ball beyond the line, getting his hands through the tackle and opening up the offload option, something Cardiff Blues should be looking to implement more of next season.
That ability to play flat also restricts the defence in how much width they can afford, and Tovey has the vision to spot an overlap when it's on.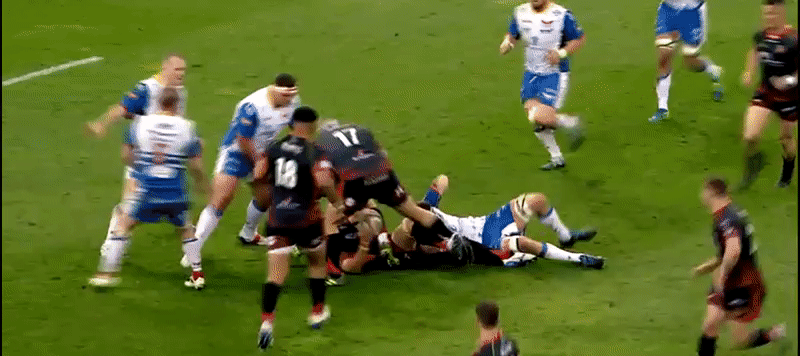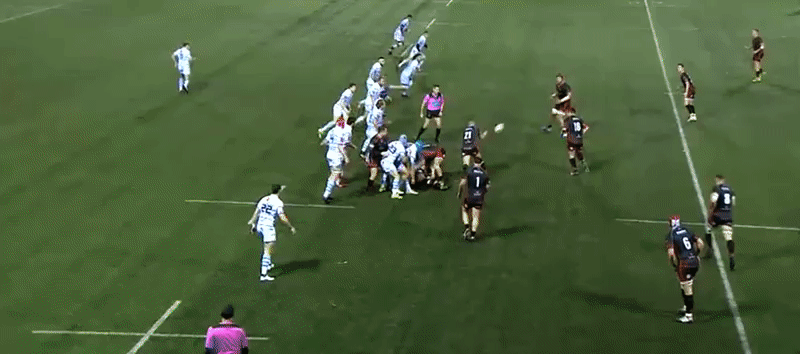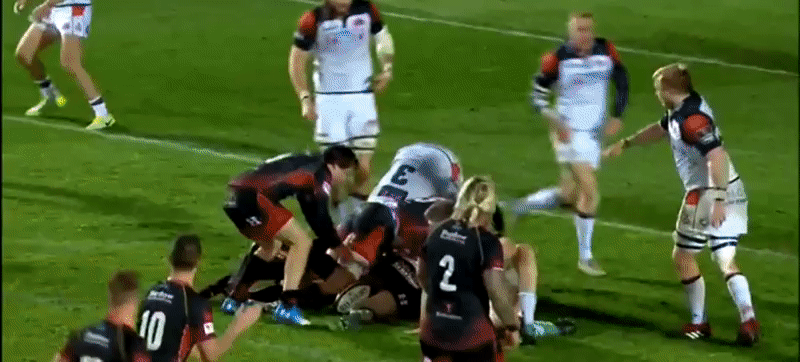 Playing flat causes the outside defender to bite in as a bid to try and restrict the space for crash ball carriers, but leaving the fringes exposed, which Tovey takes advantage of well.
That commanding presence at fly-half in the final clip, to call for the ball and get his dangerman Jordan Williams into space in the opposition 22, is particularly impressive and a quality we need to see plenty of this season.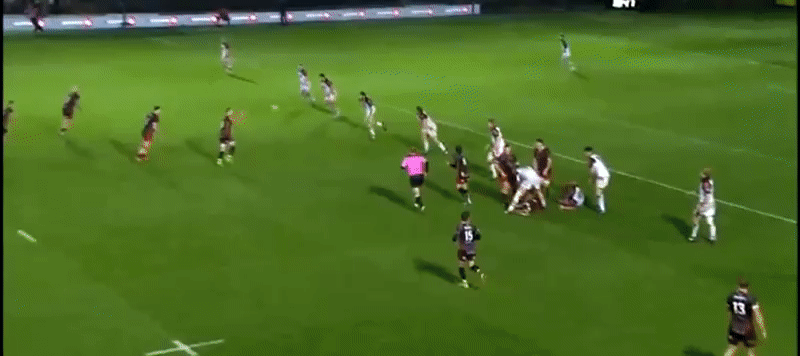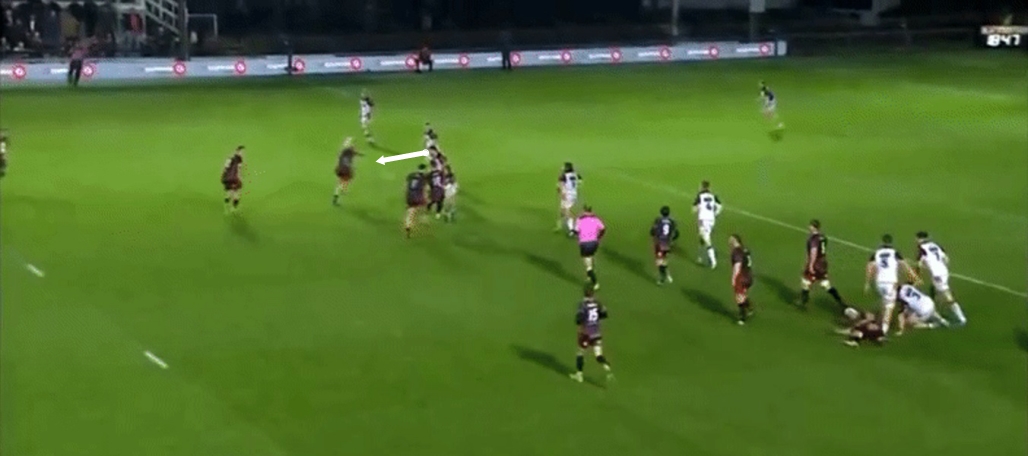 Playing flat to the line also allows Tovey to manipulate the defence in a shape that will be familiar to Cardiff Blues supporters. The triangle or the screen pass only works when the ball carrier takes the ball to the defensive line.
He holds the outside defender who has to stay inside in case the short option is taken, allowing the pull back pass to find a second playmaker in a yard of extra space, and in this instance with an overlap outside him.
Looking through his game time last season, Tovey's decision making isn't always spot on, but with some higher quality backs outside him, the decision making process may become a bit simpler, allowing him to slot in at fly-half with relative ease.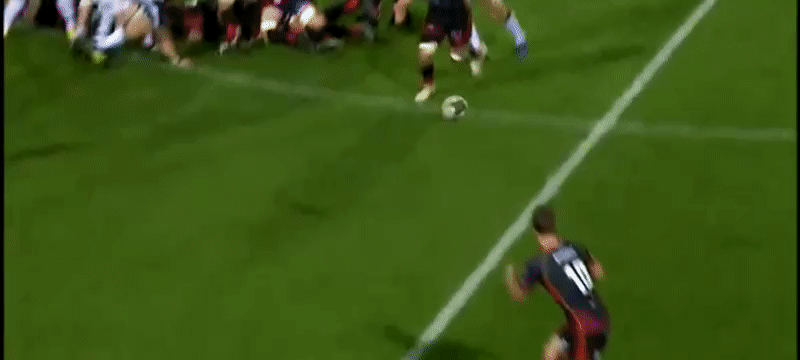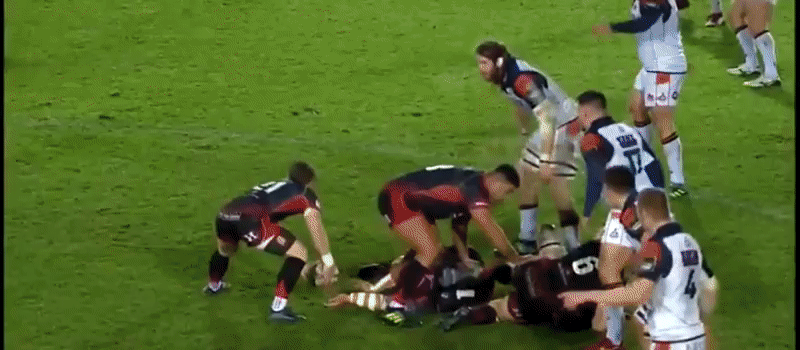 When Tovey was announced the natural assumption from a lot of supporters, myself included, was that he would be seen as 'the finisher', with Jarrod Evans starting and the new man coming off the bench to manage the final stages of the game.
While, as we've looked at above, he has more than that to his game than this, his experience and cultured left boot will no doubt be assets to the team as the season goes on.
Thinking back to the first three games of the last campaign, and while refereeing decisions went against us, our own ability to manage the games from winning positions is something that can be seriously called into question. Bringing Tovey off the bench in those situations may well give us a chance to see them out.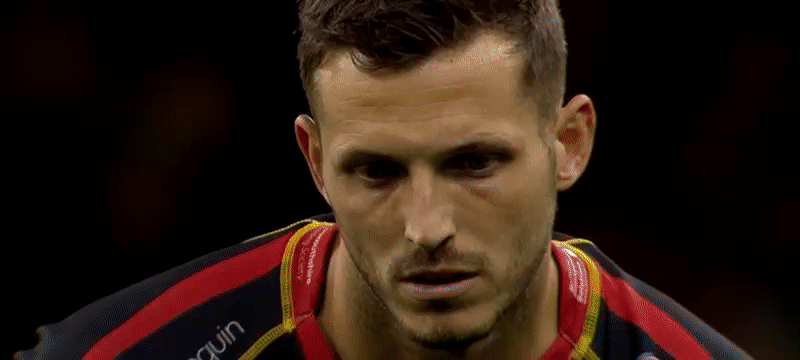 Finally, that trusty left boot is also reliable off the tee, as much as it is in open play.
With over 1,000 Dragons points to his name, Tovey can keep the scoreboard ticking over when called upon, and crucially as someone who will likely be coming off the bench more often than not, he can nail goal kicks at the death.
I have also used the clip because why wouldn't you want to see Scarlets lose to the Dragons at Judgement Day again?
In all, a signing that won't attract much attention or fanfare, but if the player himself is keen to still improve as he slides past 30, and applies himself to take on that leadership role as an experienced fly-half, it could well be a shrewd piece of business.
It's up to Tovey to prove himself the second time around at the Arms Park, and the coaches to ensure he has a clearly defined role to work towards, as well as keeping his passport safe!