Wales U20 struggled in their second game of the World Rugby U20 Championship pool stage against France U20 on Saturday, falling to a disappointing defeat.
However, when you consider that it was off the back of a gruelling 80 minutes against Argentina U20 a few days earlier, and that the French were able to make 12 changes after beating Fiji U20, as well as stocking their team with Top14 experience, it's understandable.
There was still positives for Gareth Williams' men though, and one of those has been the performance of the back row, led by Jac Morgan, who once again produced a stand-out showing.
The 19-year-old will leave the competition as a name to remember in Wales going forward, but a year ago it was a very different story as the former Coleg Sir Gar pupil found himself released by the Scarlets after playing for their U18s.
Despite that he was selected to go on the Wales U18 tour to South Africa last summer, and came back with plaudits aplenty as forward of the tournament and having captained the side.
Morgan was quickly picked up by Aberavon and has played 20 times for the Wizards this season, with his performances good enough to earn himself a second chance with the Scarlets.
For now though he's with Wales U20, and he's making a name for himself on the international stage.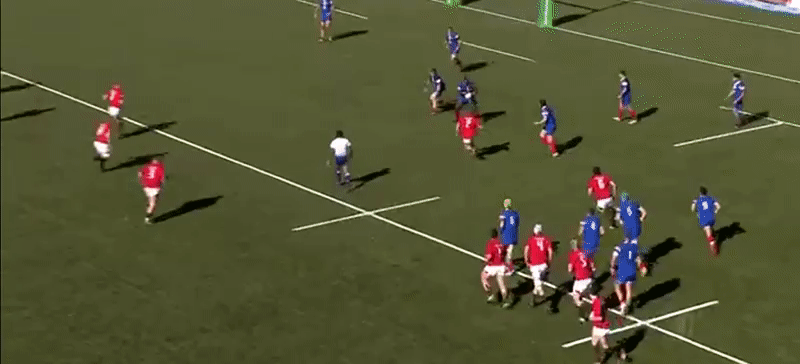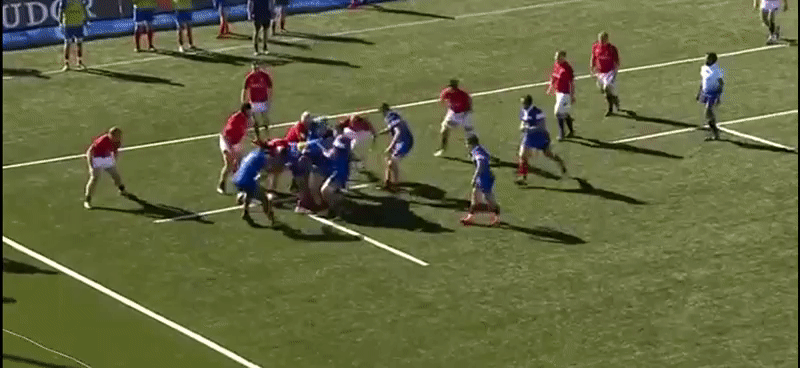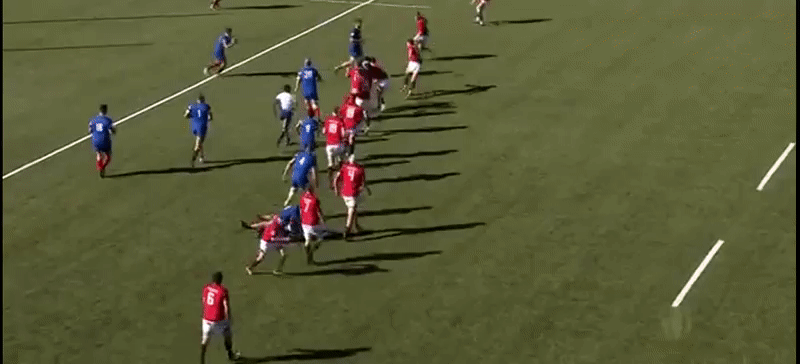 In terms of statistics Morgan is right up there, currently tied-third for tackles made across the whole competition after the first two rounds, just three behind his team-mate Tiaan Thomas-Wheeler at the top of the table.
His 18 tackles against Argentina were the best in the first round of games, backed up by another double figure performance against France as he went toe-to-toe with Jordan Joseph in the blue eight, last season's player of the tournament.
What is clear though is that Morgan is an openside wearing the number eight jersey, as he prowls around the fringes of the breakdown at guard or bodyguard, ready to put in a tackle, or go for the turnover.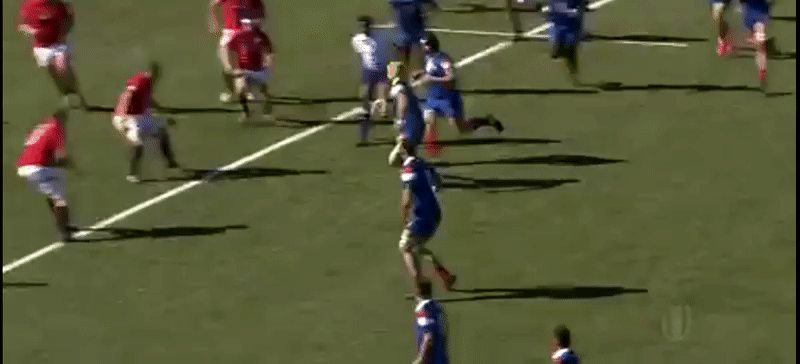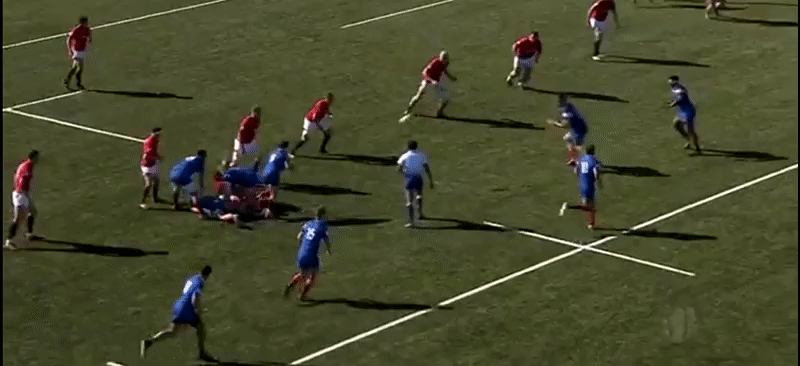 Unfortunately against France U20 the referee was not keen on rewarding good work over the ball, but a number of times Morgan was able to slow Les Bleus ball down effectively as they threatened to extend their lead.
The successful turnover in the second clip is a superb piece of skill though, to be a tackle assist and facing his own line before releasing and getting onto the ball before the French support arrives is stunning.
What has been particularly pleasing from an overall Wales U20 point of view as well, has been the partnership he has developed with Tommy Reffell.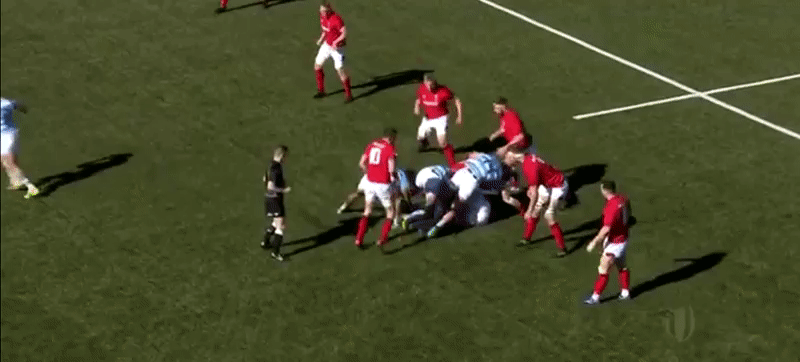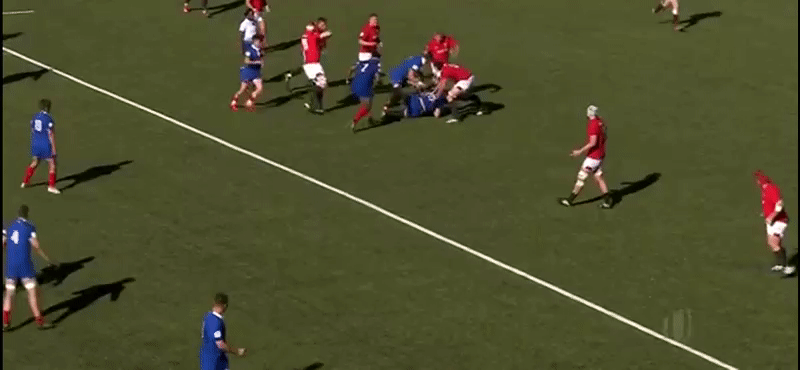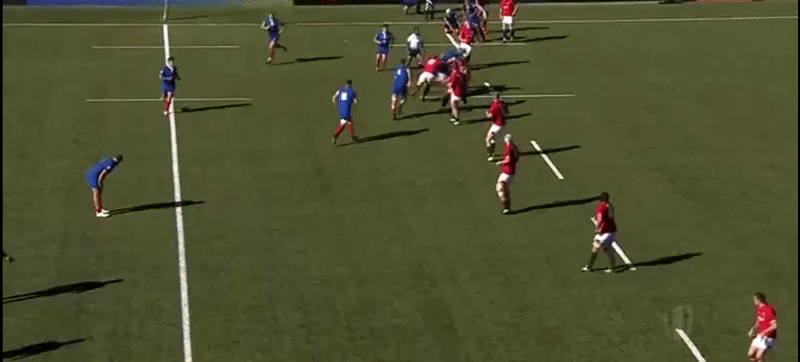 Working in tandem they have patrolled that ruck guard area with impressive efficiency, as Reffell has joined Morgan on 30 tackles for the competition so far, putting up a two-man red wall in that part of the field.
There have been a number of particularly key turnovers that have come as a direct result of the work done by one or both of the flankers, proving once again that no country comes close to Wales when the subject is producing high quality openside flankers.
Obviously there is still a long way to go for both players, but when it comes to Morgan in particular the future is very exciting, especially when you consider he is eligible for Wales U20 again next season.
With the Scarlets missing a number of players due to the World Cup as well there is a chance for first team minutes next season, but first it's Fiji U20 on Wednesday before what is likely to be a 5th-8th play-off series to come.
Lennon Greggains is pushing to be fit again after picking up a shoulder injury against Argentina U20, giving head coach Gareth Williams a tough decision to make but with a chance to potentially rest some legs.