The news that the Welsh Rugby Union via the Professional Rugby Board are blocking Cardiff Blues signing Nick Williams on a new contract attracted a more than predictable reaction on the weekend.
An outpouring of anger towards the blazers on Westgate Street, and there was even a petition started that has attracted almost 200 signatures at the time of writing. The Arms Park faithful are more than unimpressed.
Unfortunately for the idiots who are blocking the contract, Big Nick offered a timely reminder of what he offers the Cardiff Blues as he won man-of-the-match against the Ospreys despite being on the losing side at Judgement Day.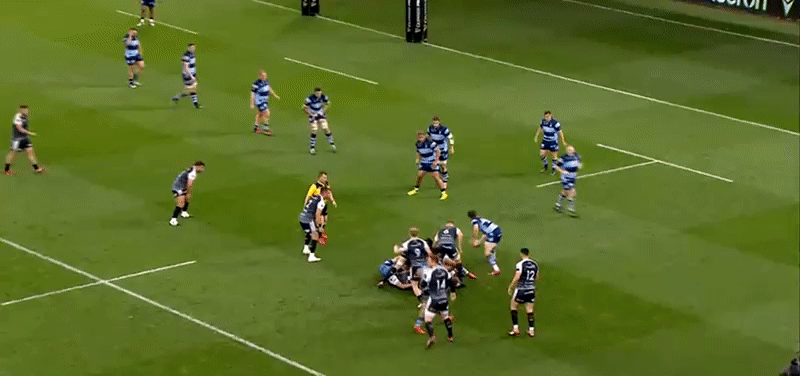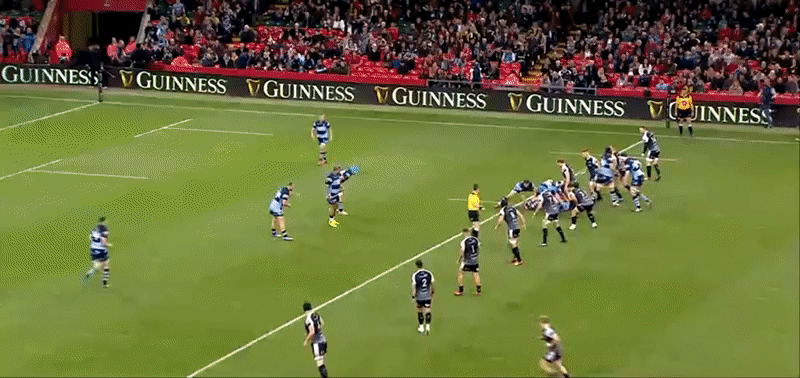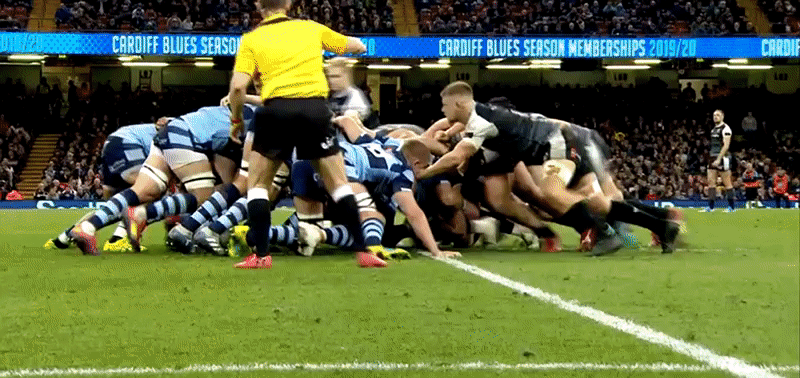 These sort of carries from defensive positions are so crucial to Cardiff Blues it is difficult to overstate them, as they dig us out of tricky situations time and time again.
A word that will likely be used a number of times during this piece is power, and that is what Big Nick brings to this pack that we lack when he is not in the side, as we saw away in Ireland in rounds 19 and 20.
Particularly the carry from the back of the scrum is massive when the set piece is moving backwards and Williams gets us onto the front foot, allowing us to exit simply as he does in the other clips.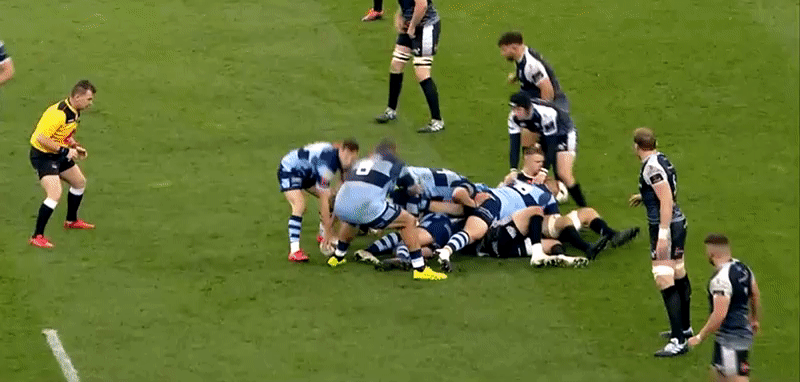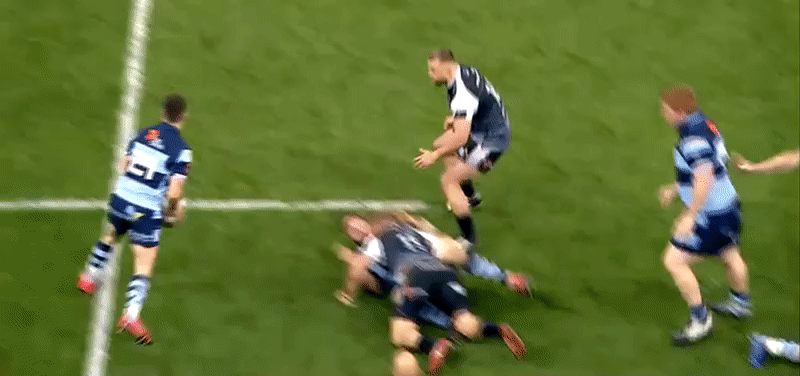 Then going forward he offers that front foot, and crucially quick, ball that allows our talented back line to do what it does best, scoring tries.
Perhaps the most impressive aspect of these carries though is how often he can get his hands through the tackle, and when someone with even one rugby brain cell sees sense and allows us to re-sign Big Nick, this is an area of his game we need to start utilising.
Nine carries against Ospreys for 18 metres is an excellent return, but his value to the attacking game is more than just his carrying.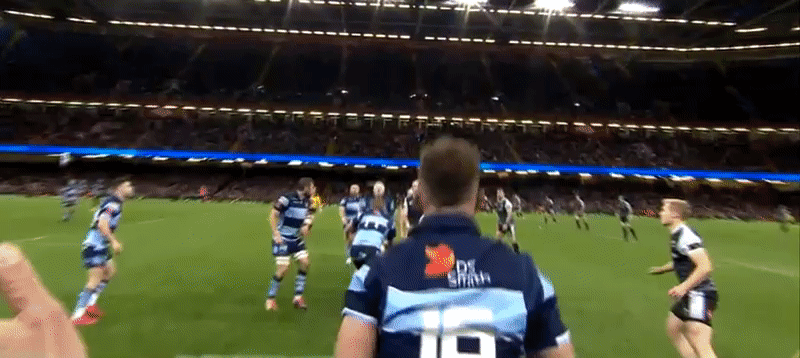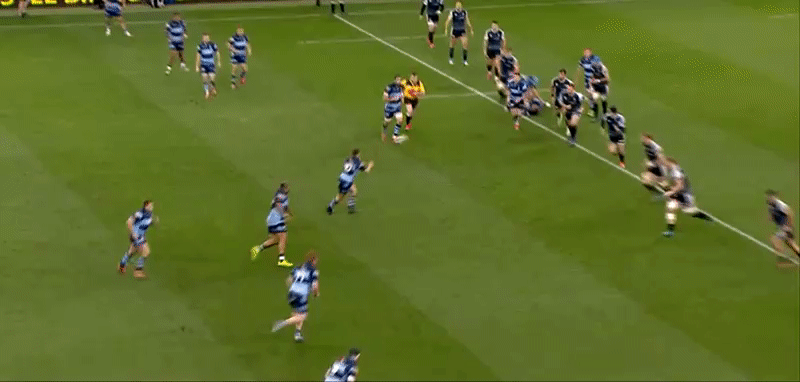 Just Williams' sheer presence on the field is enough to manipulate defences who have to cater for the size and carrying power that he has.
Coming on the crash ball line fixes Sam Davies in midfield and allows Jarrod Evans to get outside him and put Olly Robinson into space, while the defence fixes to deal with his carrying in the second clip so that the pull-back pass allows Gareth Anscombe to get the ball into space on the outside.
10 passes altogether for the number eight, more than any other forward on the field, as he plays a vital link role in attack, and arriving at double figures of breakdowns to create quick ball as he does in the third clip.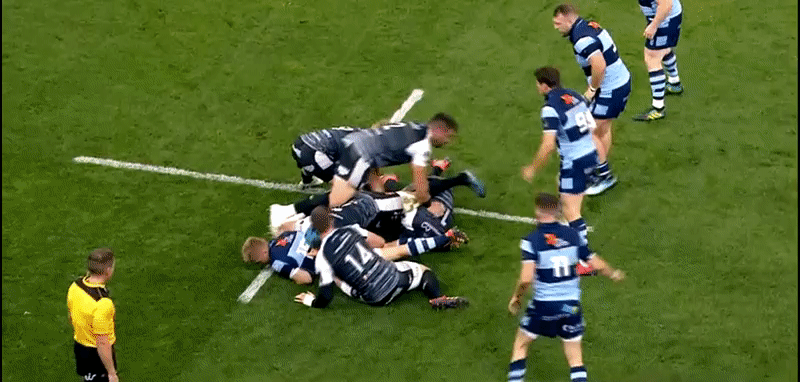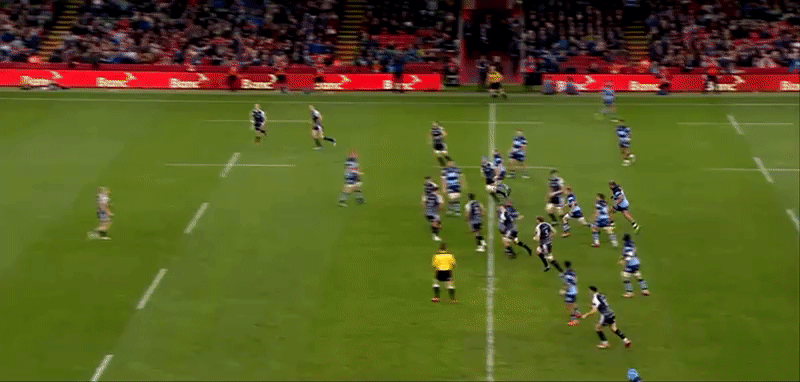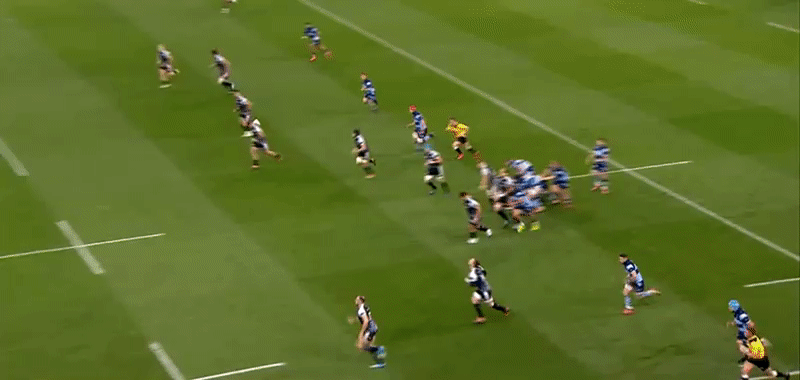 Then on the other side of the ball, defensively is where Big Nick's leadership qualities come to the fore, as he organises brilliantly, but crucially he leads by example in his work rate and the quality of his work.
Whether it's driving the ball carrier backwards (and maybe partaking in some dark arts to knock the ball free!), leading the kick chase to prevent a counter attack or simply ripping possession straight from the opposition, he's at the forefront of what we do.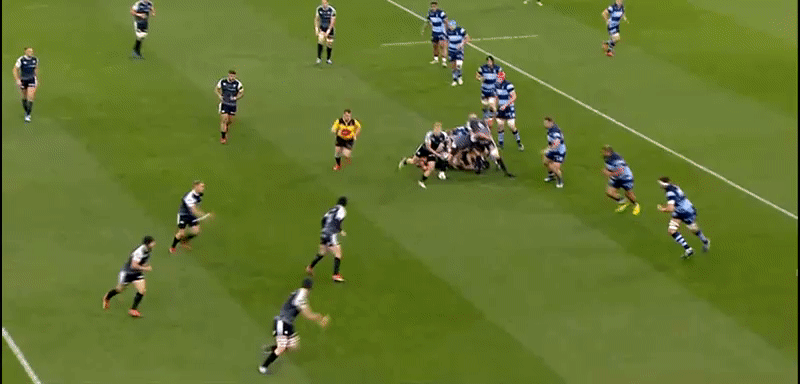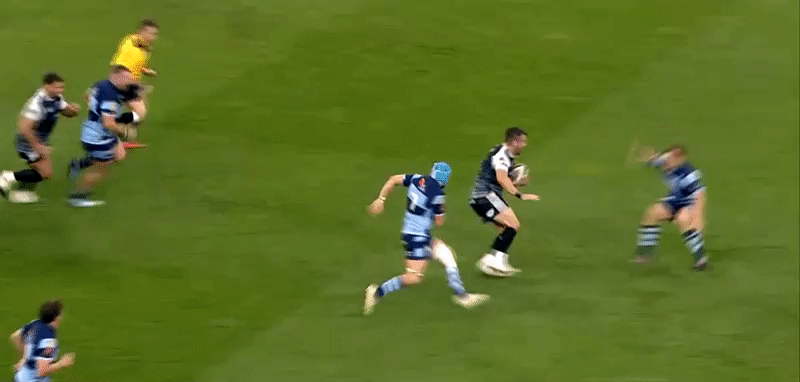 Then his work over the ball is second-to-none, with two superb turnovers, one of the back foot and one moving forwards towards the breakdown. Only Olly Robinson has bettered his 23 turnover in the entire Pro14 this season.
11 tackles and two turnovers won against Ospreys, alongside his nine carries, a more than worth man-of-the-match winner from our big talisman and captain.
All this makes the decision of the WRU to block our attempts to offer Williams a new contract even more baffling. This is of course a one-off game, but the evidence is there to see right through his three seasons at the Arms Park.
If anyone has watched Cardiff Blues play in that time they will see the difference in the team when he is playing compared to when he isn't, you only have to look at our performances in Ireland as mentioned above.
A little stat for you; our winning record with Big Nick over the last three seasons is 60%, while our winning record without Big Nick over the last three seasons is 29%. Coincidence? I think not.
Then there's the idea that he's supposedly blocking young Welsh talent coming through.
Firstly, who is he blocking? If Will Boyde signs then he's not an out-and-out eight anyway, and with Ellis Jenkins and Josh Navidi likely to be missing for much of next season we'll largely need him to feature as a flanker.
Then there's Alun Lawrence and James Botham coming through, both of whom will be in their first season at the senior professional level. Asking them to go straight in and play week-in, week-out is a huge ask.
It might also be detrimental to the rest of the team as they won't pack that physical punch, impacting on the ability of the young Welsh backs we possess in our squad to progress their games.
Besides that, Williams won't be playing every week anyway. Keeping him fresh and allowing the likes of Lawrence and Botham to step in gradually will be ideal, plus they'll be able to learn from the big man every day in training. I can't think of a better way to develop, personally.
Then, when Big Nick's one-year deal is up, they are in a perfect place to step up and fill his enormous boots, leaving Cardiff Blues and Welsh rugby in a healthy position, as has been the legacy of a number of foreign players at the Arms Park.
Just ask Leigh Halfpenny about Ben Blair, Bradley Davies about Paul Tito or Dillon Lewis about Fa'ao Filise. The list could go on.
If the Welsh Rugby Union still want to block Cardiff Blues signing Nick Williams up to a new contract they deserve all the vitriol that comes their way.