When we look back on the 2018/19 season at the Arms Park, the amount of change that has been seen will probably surprise even those of us who have lived through it.
On the playing front we have seen Sam Warburton, Gethin Jenkins and Matthew Rees move on, with Fa'ao Filise having called time on his playing career last summer, while Samu Manoa arrived and left within a few short months.
New signings have arrived in the shape of Dmitri Arhip, Rory Thornton and Jason Harries, while young players Rhys Carre, Shane Lewis-Hughes and Harri Millard have made impacts on the first team for the first time.
There has been a whole new coaching ticket trying bed in, with John Mulvihill adjusting to life at Cardiff Blues, in Welsh rugby, and in the Guinness Pro14, alongside Jason Strange, Richard Hodges, Tom Smith and Duane Goodfield each in their first major senior coaching role.
Off-the-field there has been the stepping down as chairman by Peter Thomas after 20 years in the top job, with Alun Jones taking over, and the debacle that is Project Reset has caused an incredible level of disruption for us all.
However, through it all there are still three things you can rely on; death, taxes, and Rey Lee-Lo carrying the ball like a boss every weekend.
Since arriving at Cardiff Blues in 2015 the Samoan has become a mainstay in the midfield, not the loudest generally but a real leader on the field, and a favourite on the terraces alongside his centre mate Willis Halaholo.
This season more than ever he has been in top form though, making 22 appearances in all competitions and scoring nine tries along the way as part of some quite remarkable carrying stats.
Altogether he has carried the ball 181 times, an average of eight carries per game, and made a total of 818 metres, an average of 37 metres per game. Overall it's an average of 4.5m per carry, the go-to man with ball in hand.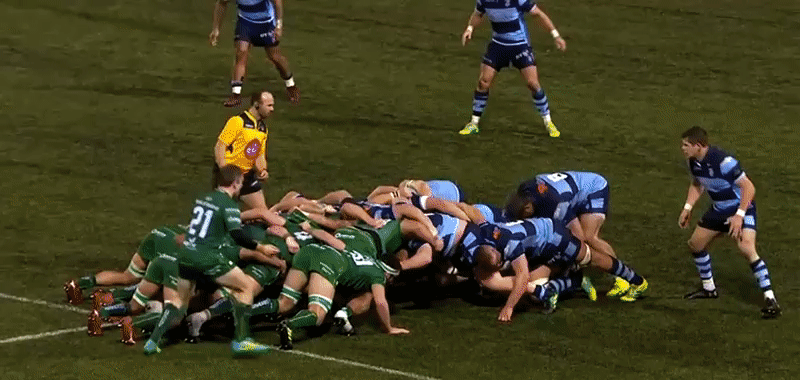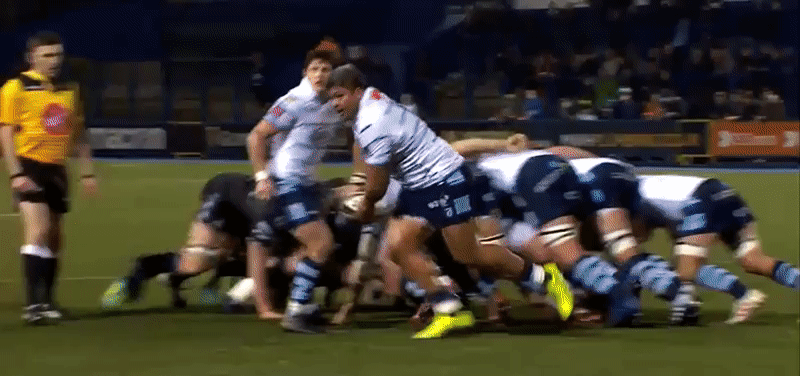 Being that go-to man is a big responsibility across the entire pitch, and as a team not blessed with multiple big ball carrying forwards, his work inside the Cardiff Blues 22 is particularly key.
Stepping in at first receiver as part of exit strategies is an important part of clearing our lines properly, but Rey Lee-Lo isn't someone happy just to take the first contact and allow the scrum-half to set up a box kick.
Instead he utilises his impressive footwork and shows off some upper body strength to beat the first defender and push Cardiff Blues up towards the 10 metre line rather than being camped deep inside our own territory.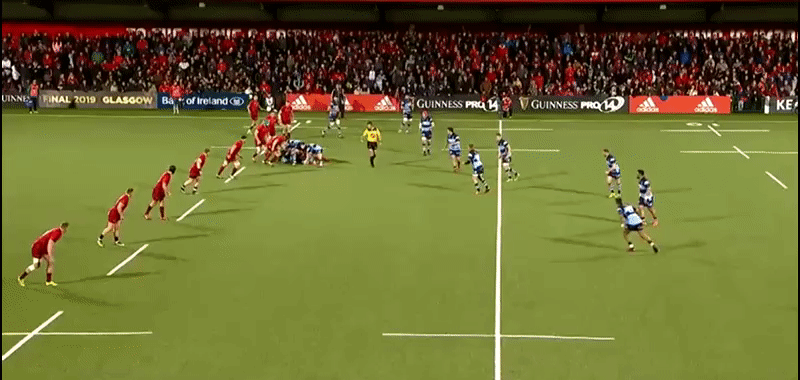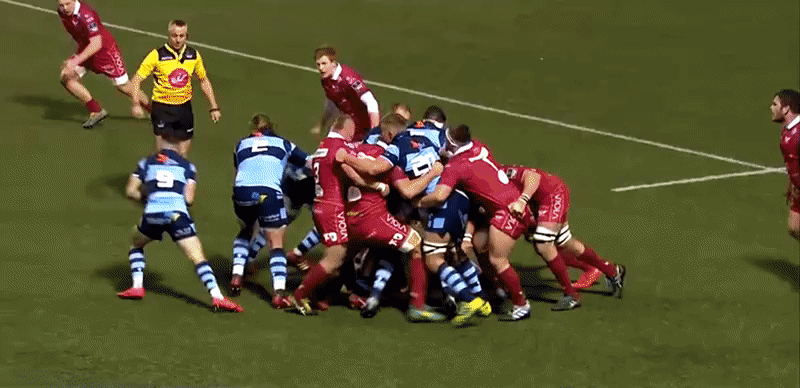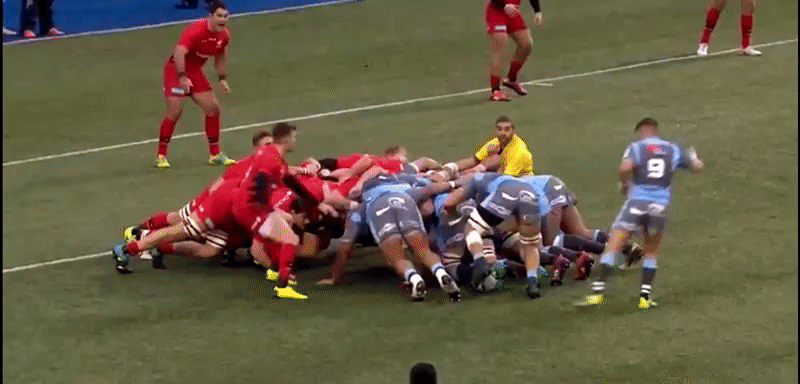 That mix of footwork and strength has also been put to good use further up the field as Lee-Lo is utilised as the crash ball option off the first receiver.
Whether it's carrying in a straight line from an inside centre position, or particularly coming from out-to-in while wearing 13 and taking advantage of the defenders turning their shoulders in, there are metres to be made.
Carrying at weak shoulders is something which comes from having the vision and intelligence to run the right angles when approaching the gain line, and it particularly pays dividends in the final clip when close to the Saracens try line.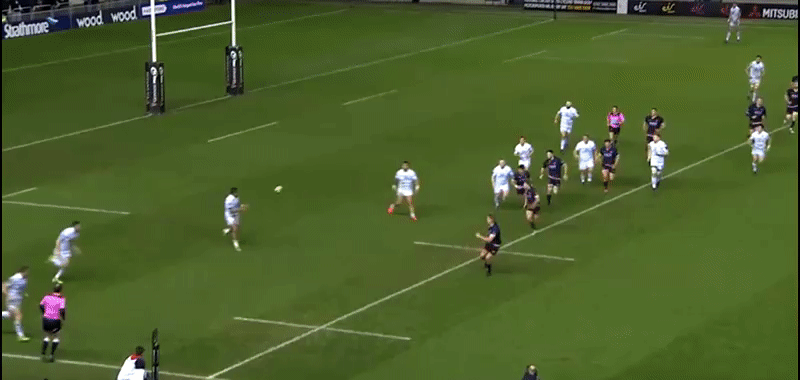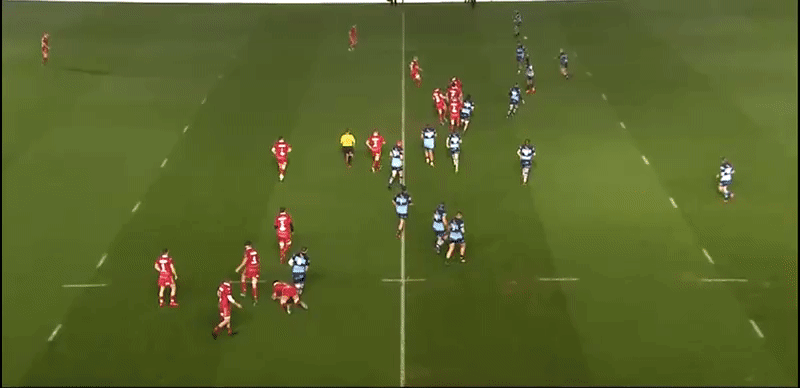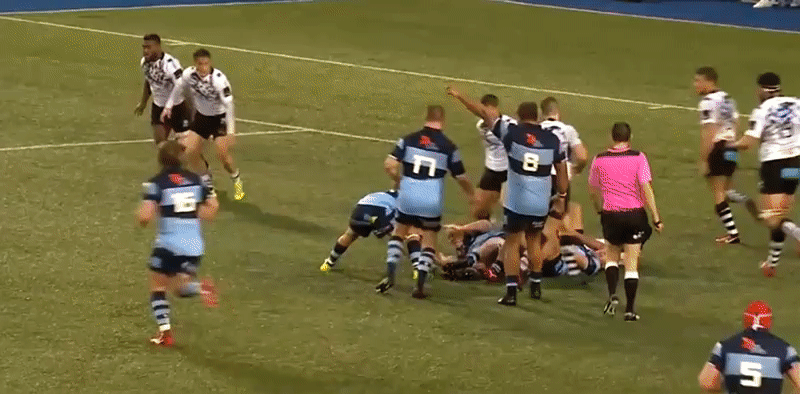 More than just the footwork and the strength though, Lee-Lo has a sharp turn of pace that is a real weapon when he's carrying in the wider channels.
Especially when he can get possession out to him early and in a bit of space, the defence is spread that much thinner so that his ability to beat the first defender often leads to a big gain in metres and a line break.
Both of the first two clips should have resulted in a try, although we couldn't quite convert against Munster, but once again when close to the try line Lee-Lo does not even require the support to put five points on the board for Cardiff Blues.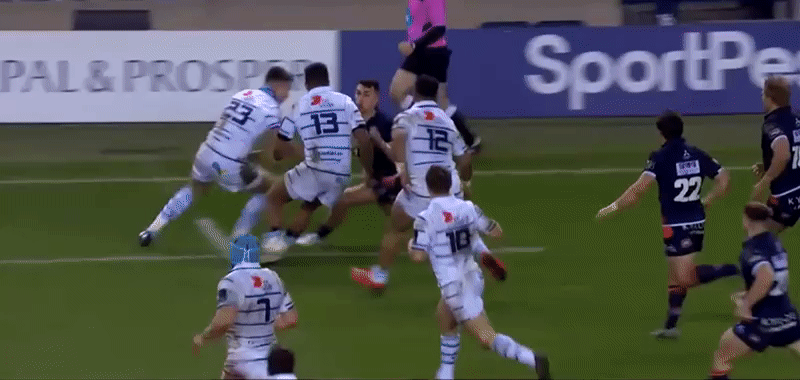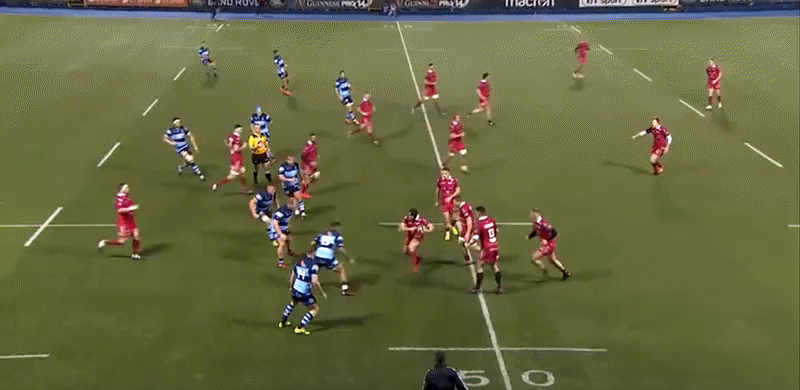 Of course attacking is only one part of the game, and Rey Lee-Lo is as reliable without the ball as he is with it, in these clips using that carrying strength to first hold up and then rip possession from the ball carrier.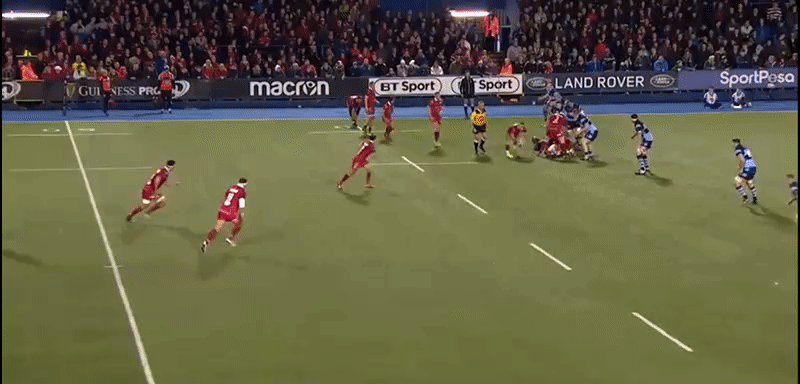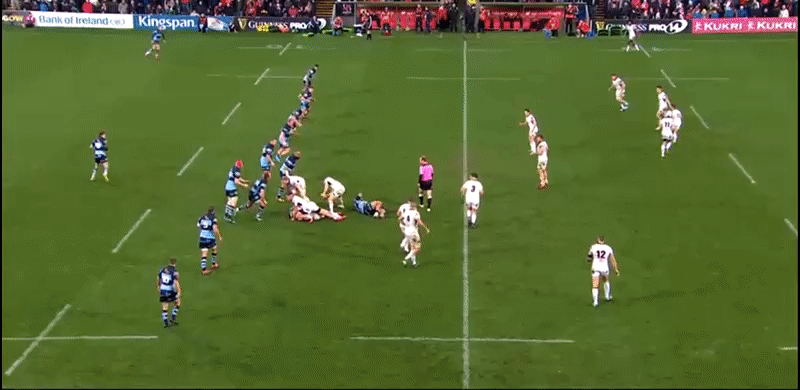 Then that footwork and pace is on show as Lee-Lo makes two huge plays from the outside centre defensive position, coming up to at least bring the ball carrier down well behind the gainline, and at best forcing a turnover.
When it comes to key players the Samoan is perhaps not always the first name on people's lips, but perhaps he should be as the glue that often holds our midfield together both in attack and defence.
His influence will be noticeable when we are without him during the Rugby World Cup and in a stat that always surprises a lot of people, at 32-years-old he is approaching the twilight of his career.
For now though he's playing some of the best rugby we have seen since he arrives at Cardiff Blues, and hopefully he can keep that form up on Saturday against Ospreys and then fingers crossed into a Heineken Champions Cup play-off.