The last year has been an incredible one for Wales, who now find themselves on a 14-game winning streak stretching back to the last two rounds of last year's Six Nations Championship.
Reasons for this record breaking run of results are numerous, as you'd expect for an international side beating the likes of England, South Africa and Australia, with a clinical attack, strong scrum and a strength in depth to be envied all contributing to the superb form of Warren Gatland's men.
However, much of the good work done by the men in red, particularly from November and through the current Six Nations, has been done in defence. Looking at games like the wins over Australia and England, the win has been secured on the basis of an immensely strong defence, and last Saturday against Scotland was no different.
An incredible 204 tackles at 86% meant that the home side, who enjoyed around 75% possession and territory in the second half, were kept at bay for the majority of the game, only scoring one try from a first phase strike play.
At the centre of this, quite literally, is the Scarlets duo of Hadleigh Parkes and Jon Davies, who put in their best joint performance of the Championship so far to lead Wales to a fourth victory.
While outside centre Davies has been a consistently high level performer since winning the man of the 2017 British and Irish Lions series, arguably one of the best 13s in world rugby currently, inside centre Parkes has had a tough few months.
After breaking onto the international scene in fine fashion last season, his form tailed away slightly during the Autumn, and then being messed about with starts at fly-half for the Scarlets has meant it's taken him a few weeks to get back up to speed.
He returned to form in style on Saturday though, with a man of the match award as he made 17 tackles in a physical defensive showing.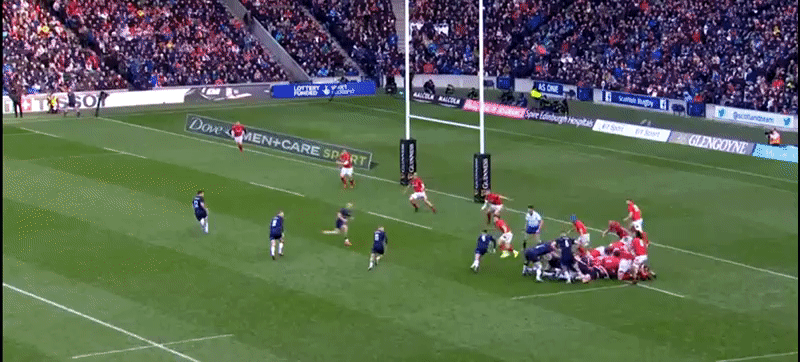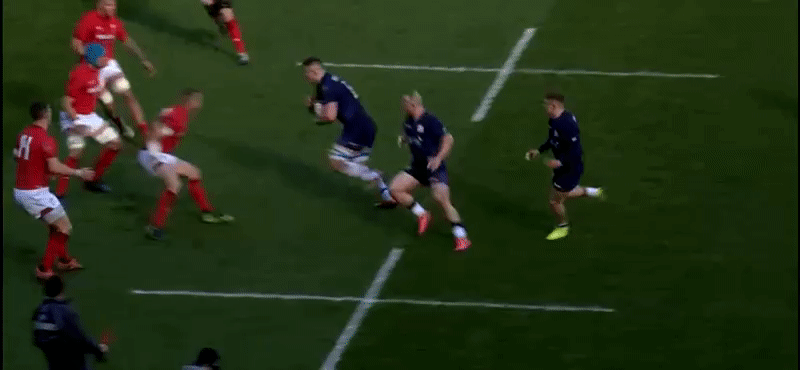 Particularly the first clip is incredibly impressive as he makes a read on a Scottish first phase strike play and backs that up with the strength to drive Darcy Graham back from the try line, giving Wales a chance to set the defensive line on phase two.
Knowing how well the Scottish teams perform on first phase, having seen it with Glasgow four times this season and for the Scotland try on Saturday, it's a key defensive play at an important time in the game.
Then it's over to Jon Davies for his individual defensive skills, and a play we have seen a lot over the years.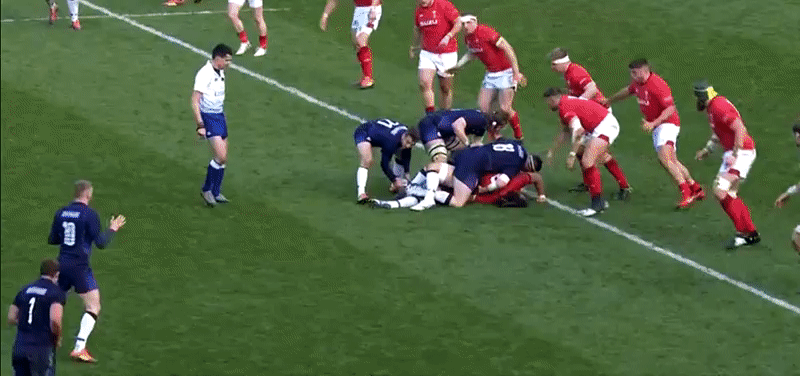 There are few, if any, better defenders in the outside channel than Jon Davies currently in world rugby, as he proves yet again against Scotland on Saturday.
His ability to read the attack, in what is arguably one of the hardest positions to defend, is unrivalled, as he holds his position just long enough to ensure his inside defender isn't one-on-one with the loosehead prop, before sliding up to hit Adam Hastings.
It drops Scotland well behind the gain line, offering a chance for a turnover in a best case scenario, or a chance to set the defensive line early in a worst case scenario.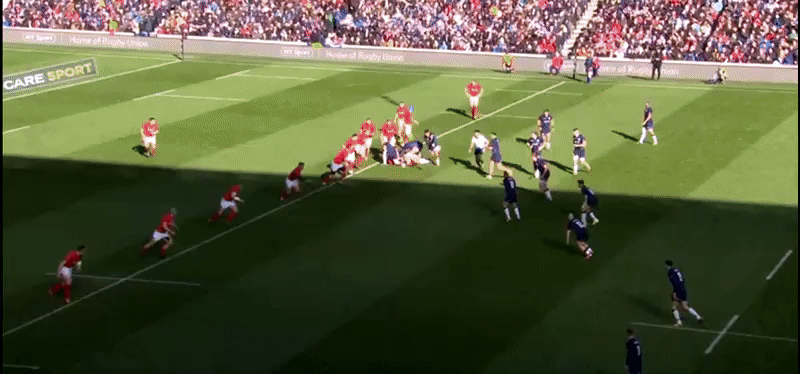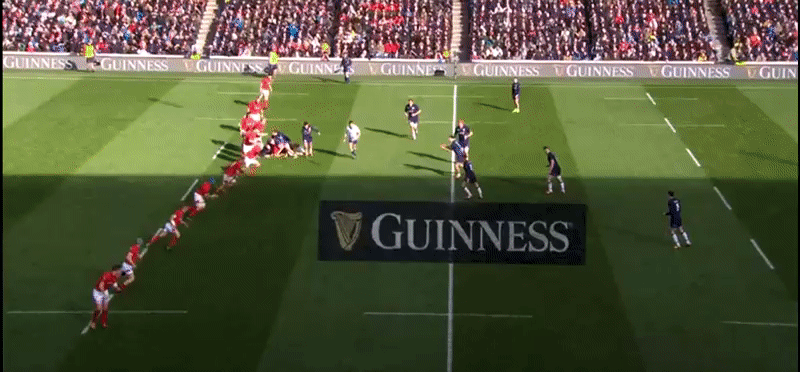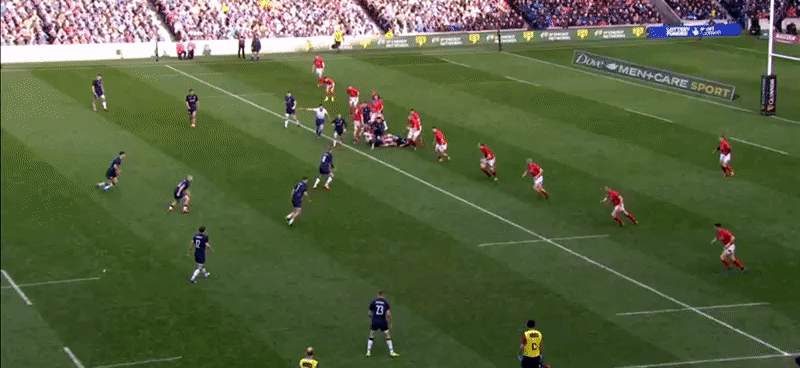 It's as a defensive duo they were incredibly impressive on Saturday though, making a number of important interventions through double tackles to prevent Scotland building up any sort of momentum in attack, particularly in the second half.
With both more than capable independently, they have the positional awareness to close the space between themselves easily, each taking on the leader role as required, to cut down space for ball carriers and even force a turnover in one of the clips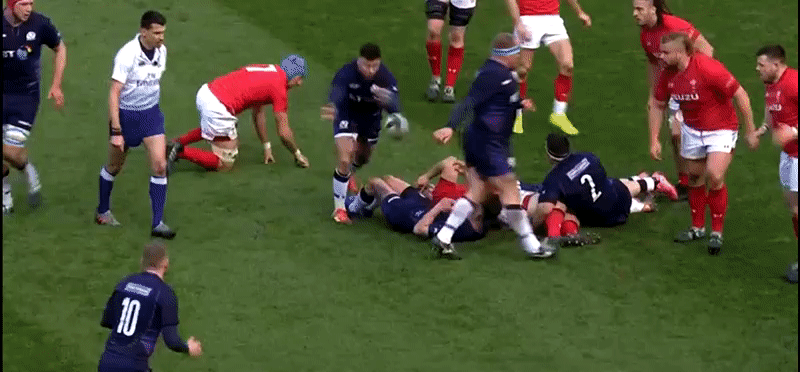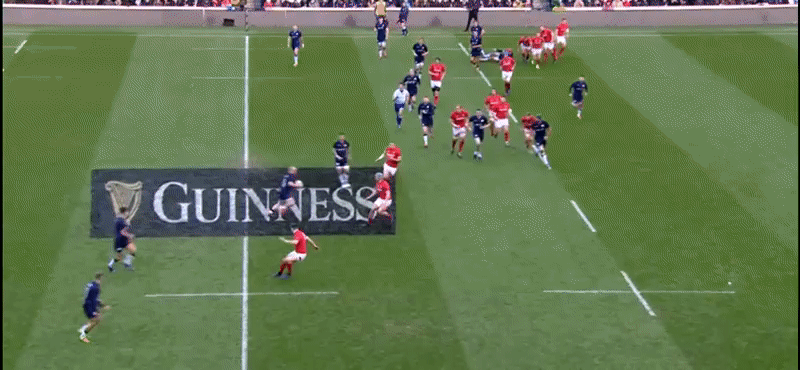 Then when the double tackle isn't an option they have the foresight to track back and work together, with Jon Davies preventing an offload brilliantly in the first clip, and then effecting a turnover in the second.
With a partnership of this quality at the heart of the defence, it sets Wales up to win games purely on the strength of our game without the ball, and if we can continue to be a tough team to beat, we can make an impact at the World Cup.
The longer we stay in games the more you feel as if we might win them. It's a big test against Ireland on Saturday though.