Last week after the Uruguay game the 100 Club changed forever as it opened the doors to the dictionary definition of a cult hero, Tremorfa's own Dan Fish.
There have been many people down the years who have been taken into the hearts of those on the Arms Park terraces for many different reasons, but there's nothing like a hometown hero, even if most of us can't understand what he's saying most of the time!
Since arriving on the scene as a 20-year-old having made a name for himself with Wales U20s and at Glamorgan Wanderers, Fish has been a close to permanent fixture in the Cardiff Blues side, reaching 95 appearances by the time he was 25 with Wales honours being tipped at various points over that time.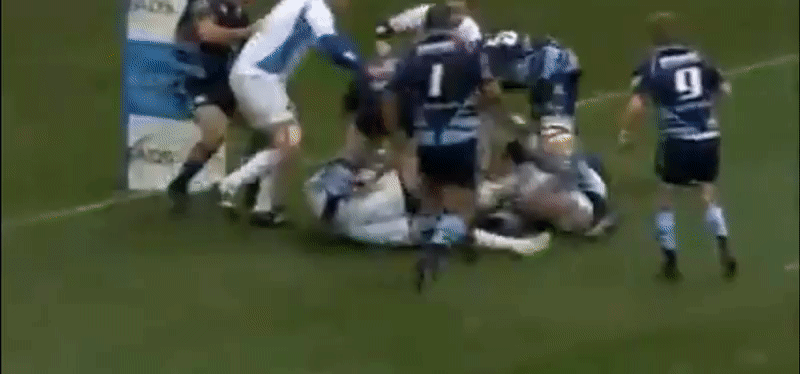 This try against Glasgow Warriors back in November 2010 was his first in the Magners League, as it then was, one of 24 tries in his Cardiff Blues career that puts him seventh on the try scorer list since 2003.
It's not just his try scoring and locality that makes him a crowd favourite at the Arms Park, as Fish is a very good rugby player, combining an eye for a break with some searing pace and a more than handy left foot.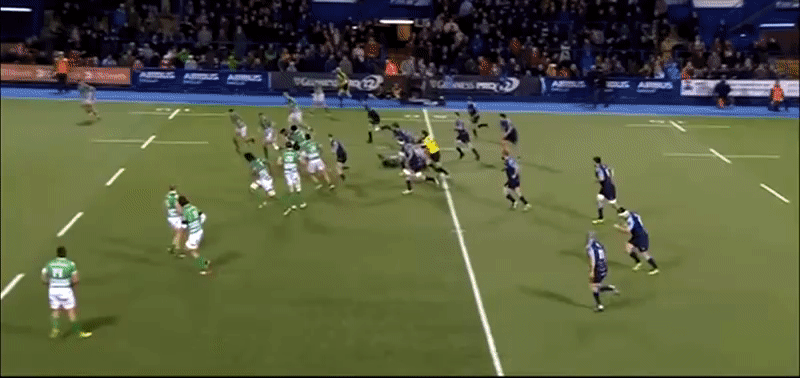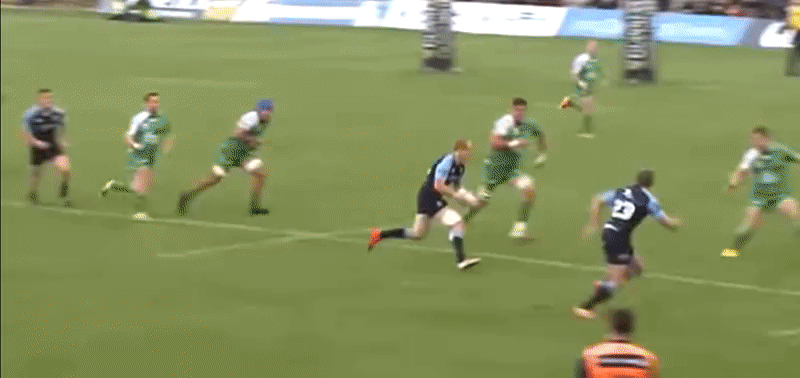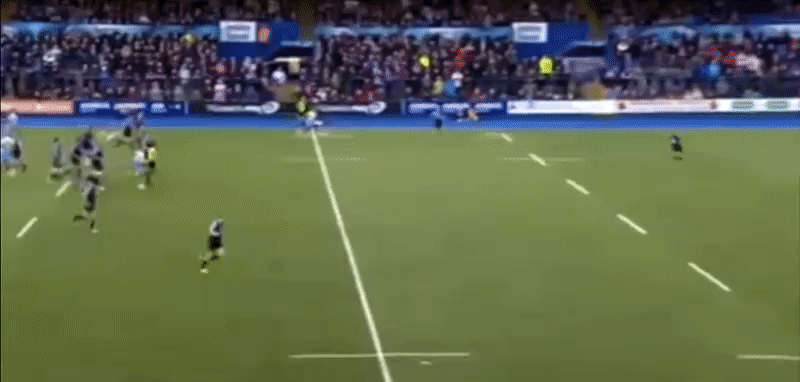 Particularly during 2015/16, when Dan scored nine tries in 26 appearance across the Guinness Pro12 and European Challenge Cup, he was in such good form that he was close to assured a spot in the starting XV.
That continued into the start of the 2016/17 campaign when Matthew Morgan had been signed after spending some time with Bristol. It was thought Nipper would take the 15 jersey and look to win a place back in the Wales setup, but Fish had other ideas until disaster struck.
Away at Connacht in November 2016 he suffered a horror injury that saw his hamstring completely ripped from the bone and ruled him out for the best part of the year.
A few Cardiff RFC appearances came at the start of 2017/18 before a Blues comeback was cut short by a broken arm in the Anglo-Welsh Cup. Four months later he was back in AW Cup action, but it was time with the Blue and Blacks again before graduating to Cardiff Blues A at the start of this season.
There was certainly a period where there were question marks over whether Fish would ever play professional rugby again, but nearly two years after that game in Galway he finally returned to Pro14 action last month against Cheetahs before reaching 100 against Uruguay.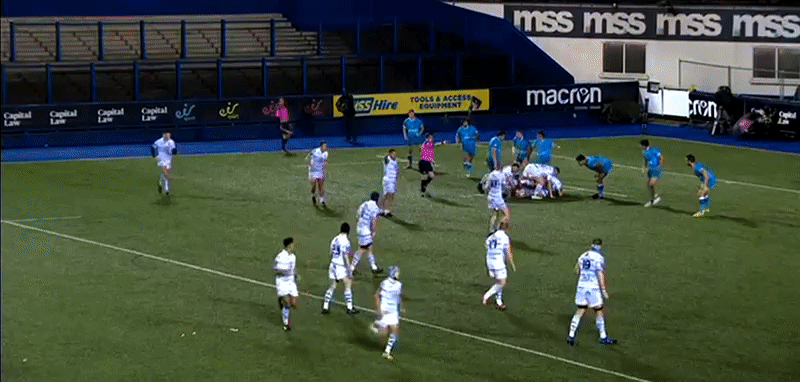 Interestingly it was in the 10 jersey that Dan Fish would line-up against Uruguay in, and as the snippet of the game above underlines, he put in a very good performance.
After the injury he has naturally lost some of that acceleration that saw him cover the ground so rapidly in the back three, but retained that rugby brain and attacking eye that makes him as dangerous as his speed.
As a result a switch to fly-half could be a masterstroke, and he certainly put on a show against Uruguay put players through gaps and regularly making correct decisions from first receiver, as well as being able to cover the back field in defence and unstructured play to good effect.
Where his career goes from here remains to be seen, but at just 27 Dan Fish still has plenty of good years ahead of him, and will continue to play an important role as a squad player at the Cardiff Blues as we develop a strong core of players that can be built around with international and foreign players.
As a local boy who can still be found at St Albans RFC or watching Sunday morning football on Splott Park, he will always be a cult figure to those of us watching our hometown team.
More than that now though he has become a hero as he battles back from a potential career-ending injury to play for the first team again and return at such a level that has suddenly seen him tipped to start against Glasgow at the end of this month.
It's 100 up for Dan, but hopefully the opportunities to #FeedTheFish will keep coming. Or maybe it will be the Fish doing the feeding…